You are here
Back to top
Shanghai Welcomes its First Shipment of Chilean Cherries of the Season
November 02, 2017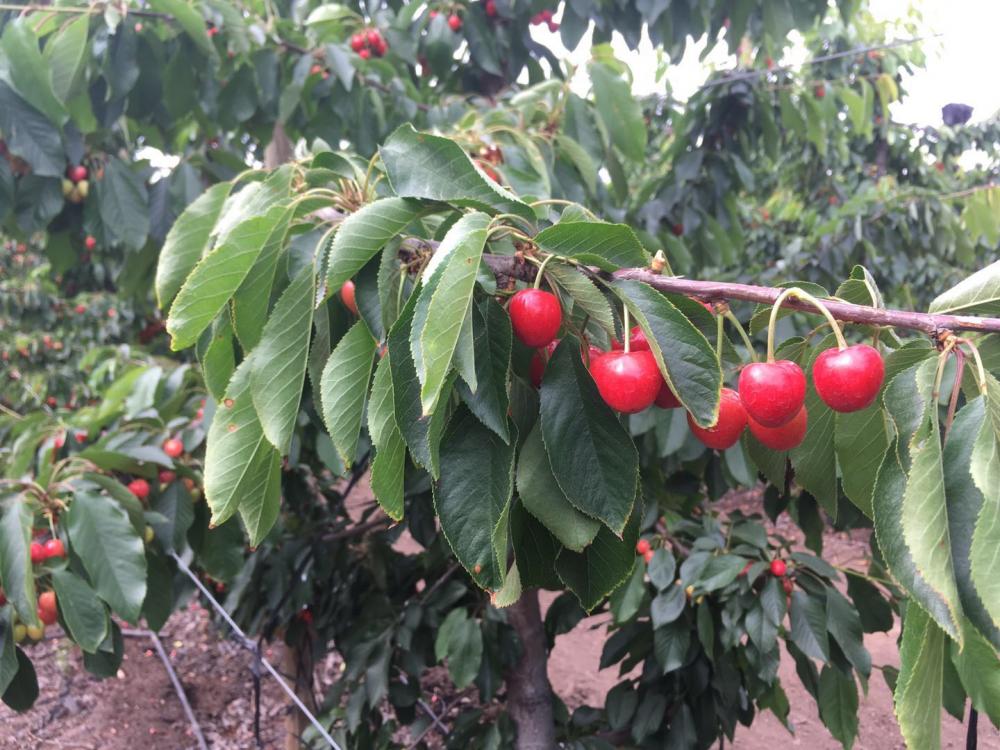 On the evening of October 31st, the first shipment of the 2017/18 season's Chilean cherries to Shanghai arrived at Shanghai's Pudong International Airport, bringing this highly sought-after fruit to Chinese consumers. Industry sources told Produce Report that the cherries completely sold out within one day of their arrival. In order to get a first-hand account of the arrival of this delivery, Produce Report interviewed Shanghai Riverking Co., the importer behind this shipment.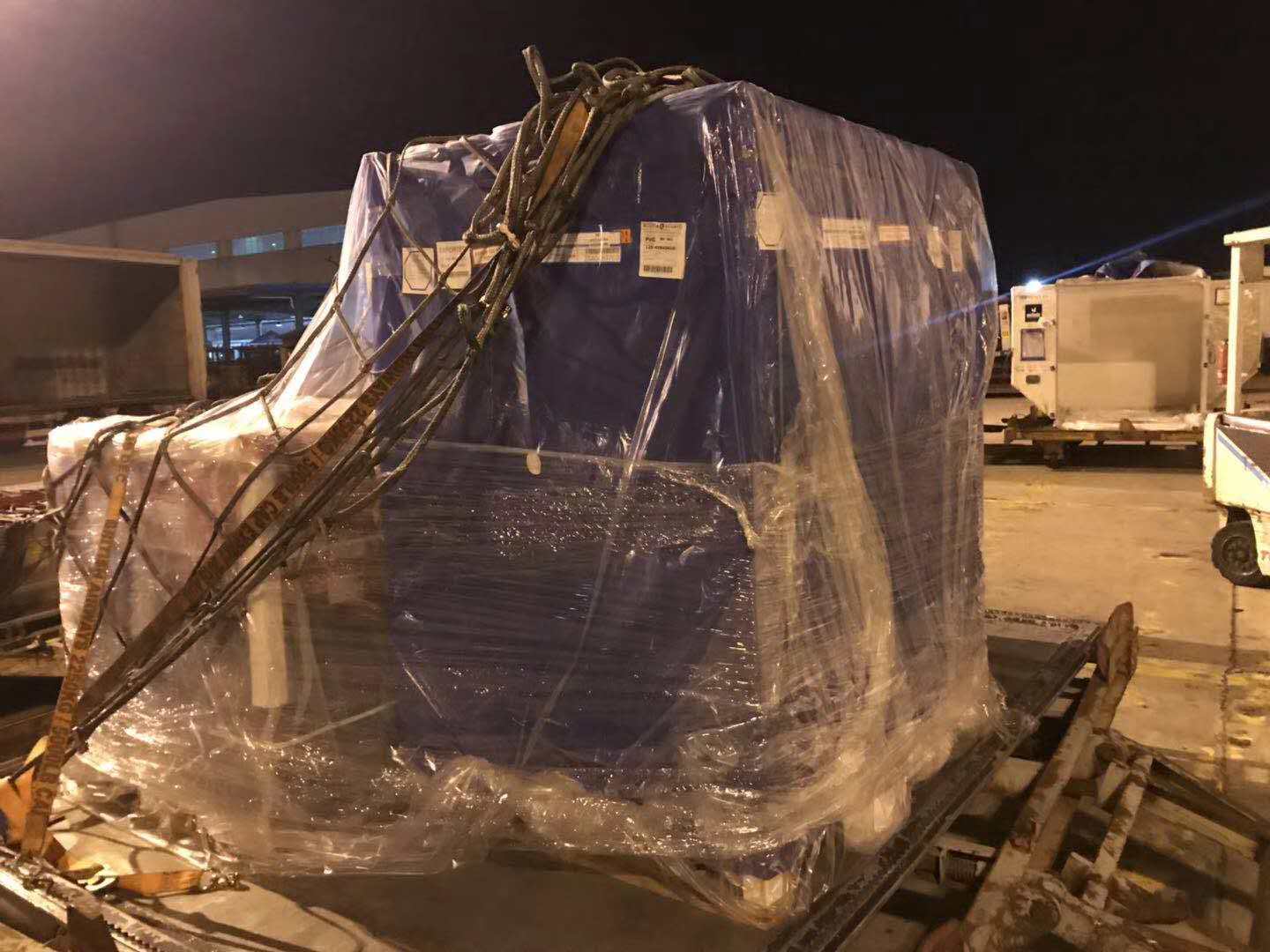 A representative from Shanghai Riverking Co. stated that this first shipment to Shanghai included 200 boxes of cherries in their original 5 kg consumer packaging and 100 boxes in the 2.5 kg consumer packaging. All the cherries in this initial shipment are under the celebrated San Francisco brand name, with Royal Down and Glen Red the main varieties. Compared with Brooks, a well-known early season cherry among Chinese traders, Royal Down cherries on average are bigger, have a darker, richer hue of red, and a higher natural sugar content. According to Shanghai Riverking Co., "with the evolution of planting technology, the harvest time for some of the nicest fruit varieties, such as this season's Royal Down, has been brought forward, resulting in a prolonged supply period and success from the very start of the season."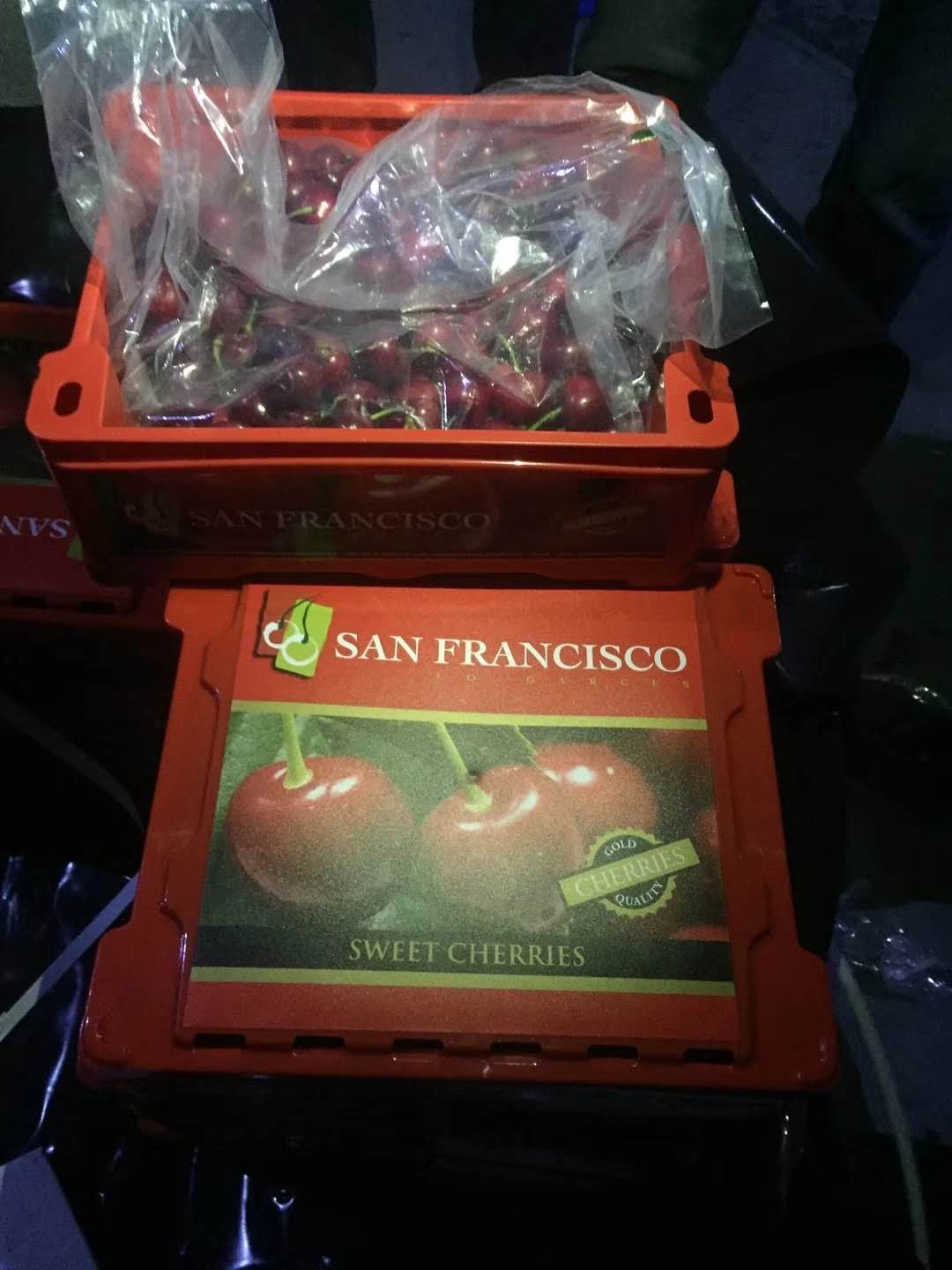 In a speech delivered in China two months ago, Mr. Alejandro García-Huidobro, CEO of leading Chilean cherry exporter Exportadora Prize, indicated that Chilean cherry production was projected to increase dramatically in the 2017/18 season. "Based on the information available to us so far, the good start to the season so far is very likely to lead to a record season, with a total production of over 30 million boxes."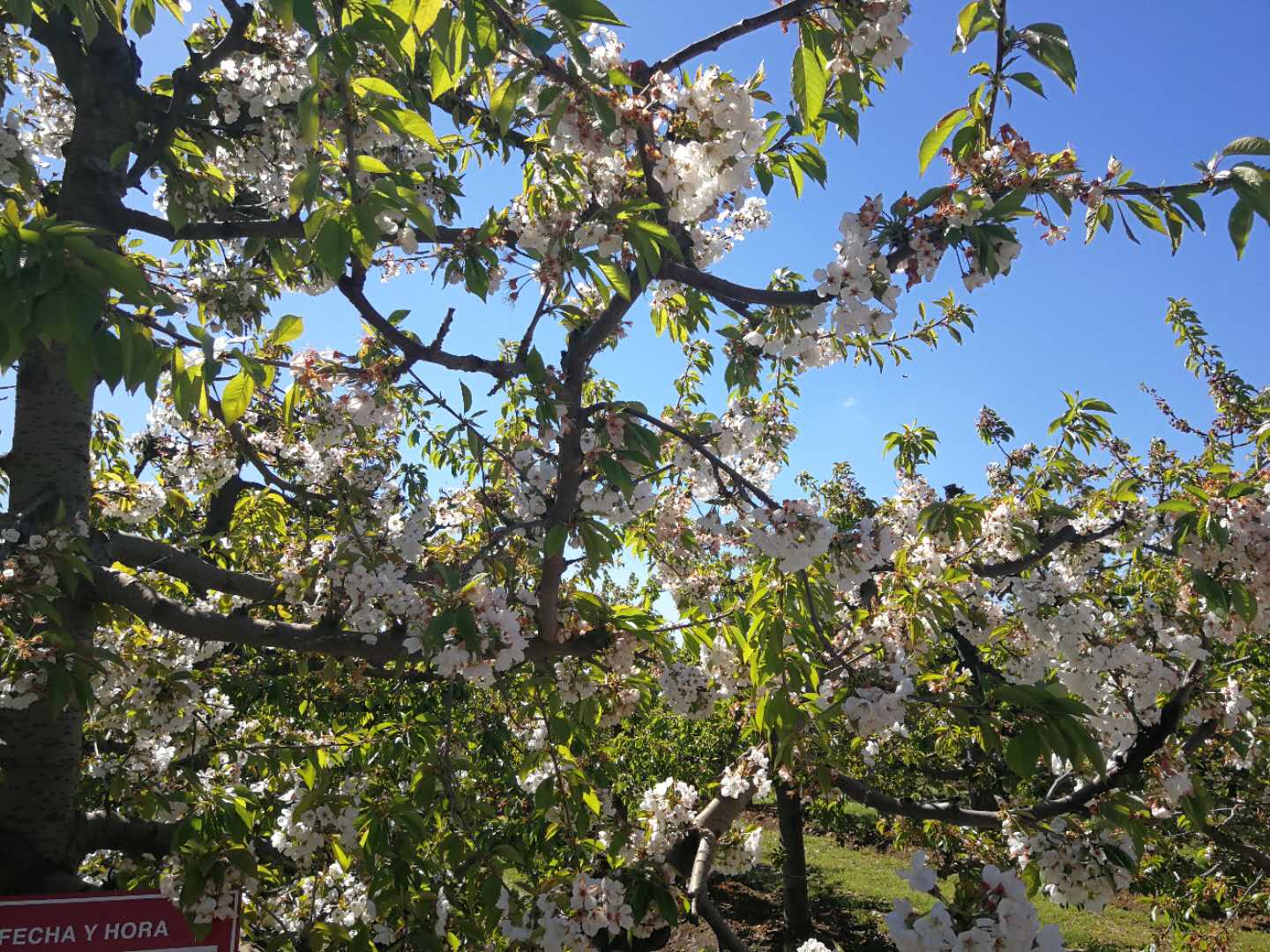 Priced at 750 yuan (~USD 113) for the 5kg package and 500 yuan (~USD 75) for the 2.5kg package, the cherries in this shipment have received positive market feedback due to their excellent quality, ideal taste, and superior varieties. It was also revealed by Shanghai Riverking Co. that another charter flight is expected to arrive on November 13th.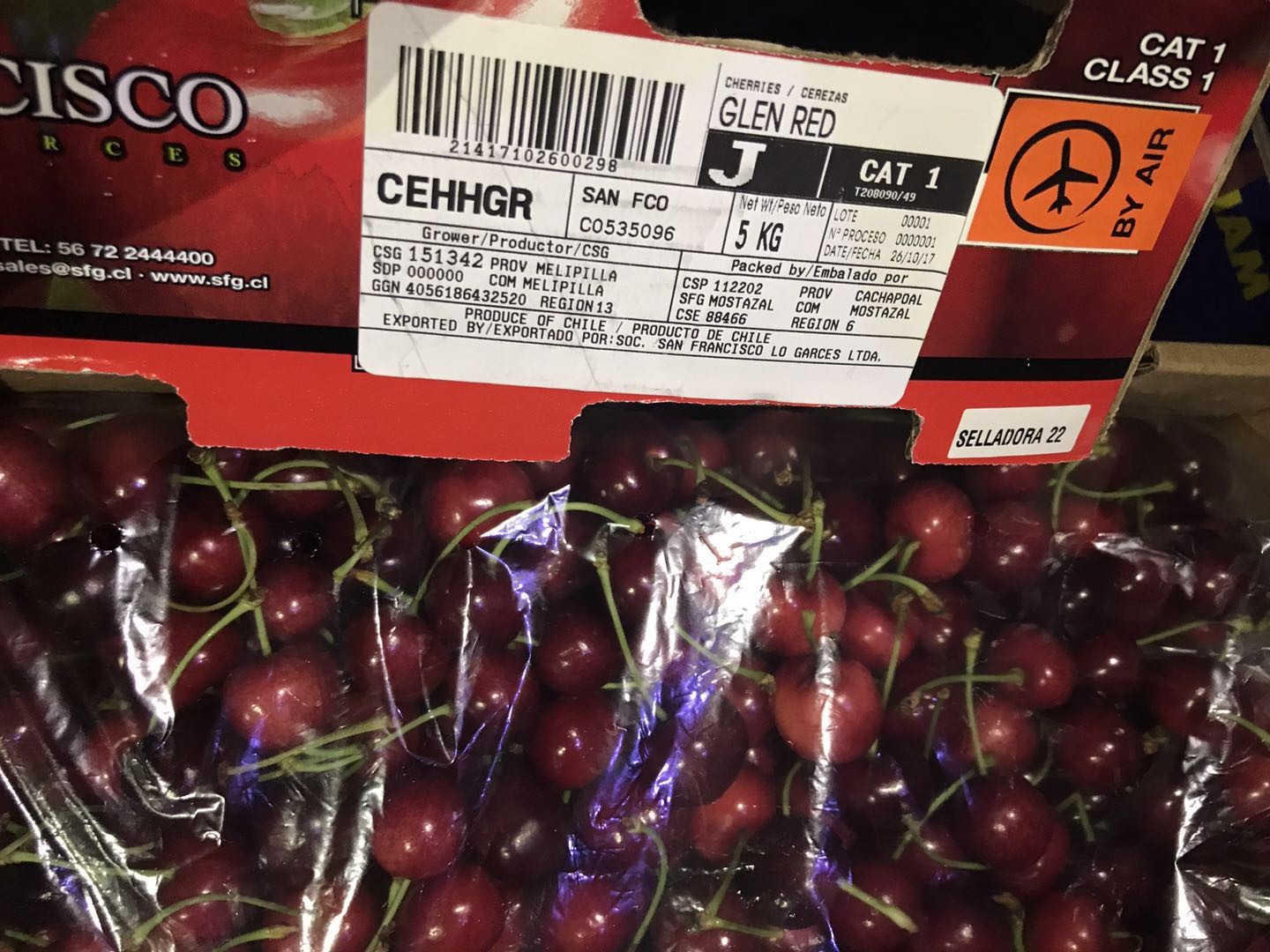 Image source: Shanghai Riverking Co
Featured Produce
Produce Marketplace
Elangeni Food Group

·

South Africa

Universal Capital Gr

·

Ecuador

AGRI GATEX LIMITED

·

Africa
Joshua Lim

·

Malaysia

City fresh fruit co.

·

Thailand

Chun lin orchard-Sel

·

Taiwan nan
China Market Access List