You are here
Back to top
Avocados from Myanmar Could Land in China This Year
June 11, 2019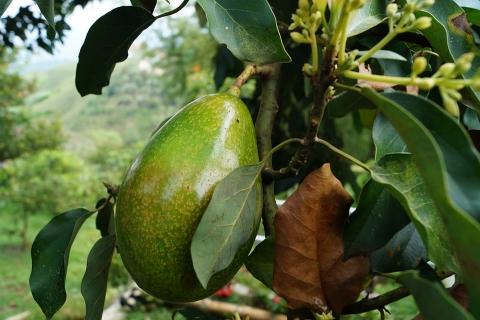 The secretary of the Myanmar Fruit, Flower and Vegetable Producers and Exporters Association (MFVP), was quoted recently in the Burmese press as saying that avocados from Myanmar would be granted market access by China within this year.
Export of Burmese avocados to China may officially begin by December or January. In the past, Myanmar's avocados have entered China via unofficial cross-border trading channels.
Total avocado consumption in China is still relatively small. But it is among the world's fastest growing markets for avocados. With official market access to China, Myanmar would be expected to raise its production of avocados significantly. In addition to avocados, Myanmar is applying for China market access for a number of fruits and vegetables including banana, taro, and pomelo. Previously, market access has been given to watermelon, mango, muskmelon, mangosteen, rambutan and lychee.
 Myanmar's avocado quality could catch up quickly to other well-known global producing countries like Mexico, Peru, Chile and South Africa, due to the fact that Myanmar's climate is especially suited for growing avocados. Presently, Myanmar's avocados are larger in size, averaging 300g each in weight (those from other countries are around 80-160g each). Myanmar's Shan State, which shares a long border and one major overland trading port with China, produces giant avocados that weigh over 600g each.
Myanmar's avocado industry is still facing quite a few challenges. Issues include uneven fruit sizes and ripening times and inconsistent quality of the pulp. Myanmar's avocados are therefore not competitive on the world market. According to the Myanmar Avocados Producers and Exporters Association, producer in Myanmar hope to purchase higher quality Californian varieties to help improve the quality of Myanmar's avocado exports. Visible results can be expected in around three years. Myanmar has also organized a competition among different local varieties. The winning varieties would be put under trial plantation to see if they have traits, such as pest resistance, which make them suitable for commercial plantation.  
According to the statistics from the Myanmar Avocado Producers and Exporters Association, the season for Myanmar's over 1,000 different varieties of avocados runs from December to March. There are 5,000 acres of avocado plantation in Myanmar which have been established for at least five years, and 30,000 acres which have been established for less than five. Most of the avocado farms are located in southern Shan State, Chin State and the Sagaing Region. Myanmar's commercial growing of avocado started in 2012, almost from scratch. Seven years ago, the price of one case of avocados was around one to two thousand Myanmar Kyat (4.45-8.9 Chinese Yuan). Today, the prices have gone up to around ten thousand Myanmar Kyat (about 44.5 Chinese Yuan). The better quality fruit are retailed at least for 500 Kyat each. In the 2017-8 harvesting season, Myanmar produced 50,000 tons of avocados, a new record.
Photo source: Pixabay
Upcoming Events

October 27, 2022

to

October 29, 2022

November 02, 2022

to

November 04, 2022
Featured Produce
Produce Marketplace
AGRI GATEX LIMITED

·

Africa

ALOE ECO PARK SAPI D

·

Mexico

Tien Thinh Agricultu

·

Vietnam
Joshua Lim

·

Malaysia

City fresh fruit co.

·

Thailand

Chun lin orchard-Sel

·

Taiwan nan
China Market Access List