You are here
Back to top
Swire to Again Manage Cold Chain Logistics for Zespri in China
May 21, 2018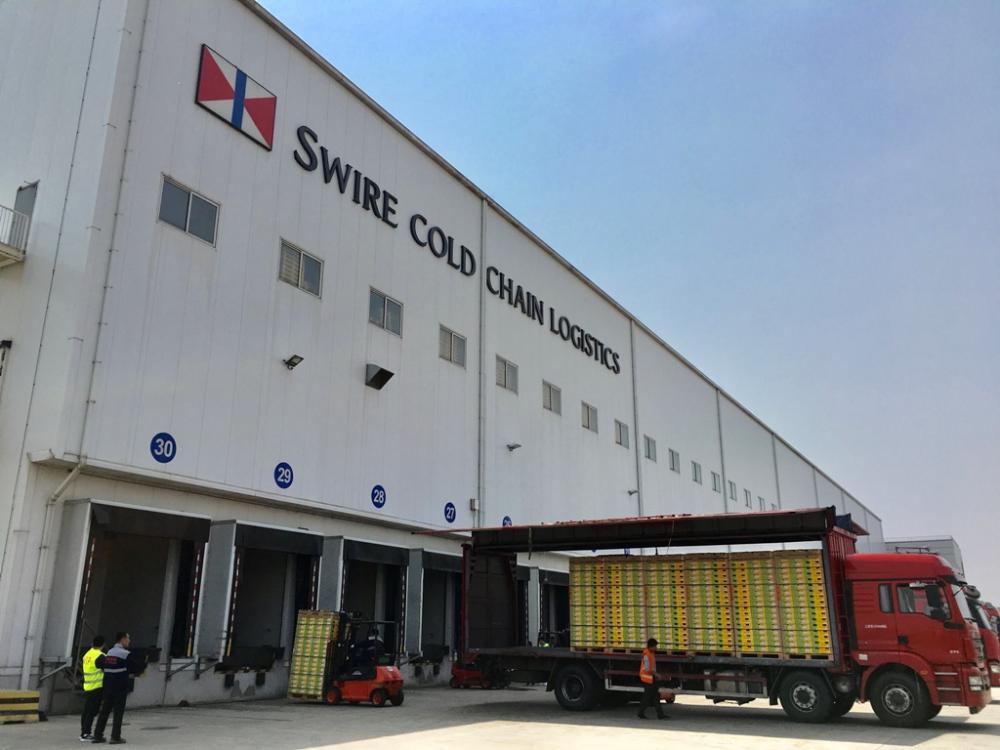 The season's first shipment of New Zealand-grown Zespri kiwifruit to overseas markets arrived in Shanghai's Nanhui Port on April 11. The reefer vessel Klipper Stream set out from Tauranga on March 30 with a load of roughly 1,550 tons of premium SunGold kiwifruit. After clearing customs and quarantine on site, the shipment was transferred immediately to a cold storage facility of Swire Cold Chain Logistics in neighboring Fengxian District, only 10 km from Nanhui Port.
For the second year, China will be the first market for Zespri exports, replacing Japan as the traditional destination for Zespri's first kiwifruit shipment of the season. Another sound strategy from last year will also be continued: Swire Cold Chain Logistics will once again be responsible for Zespri's cold chain logistics in China. Since 2016, Swire has been a partner of strategic importance, providing Zespri a variety of services ranging from cold chain transportation to centralized cold storage, cross-docking, and cargo property transfer.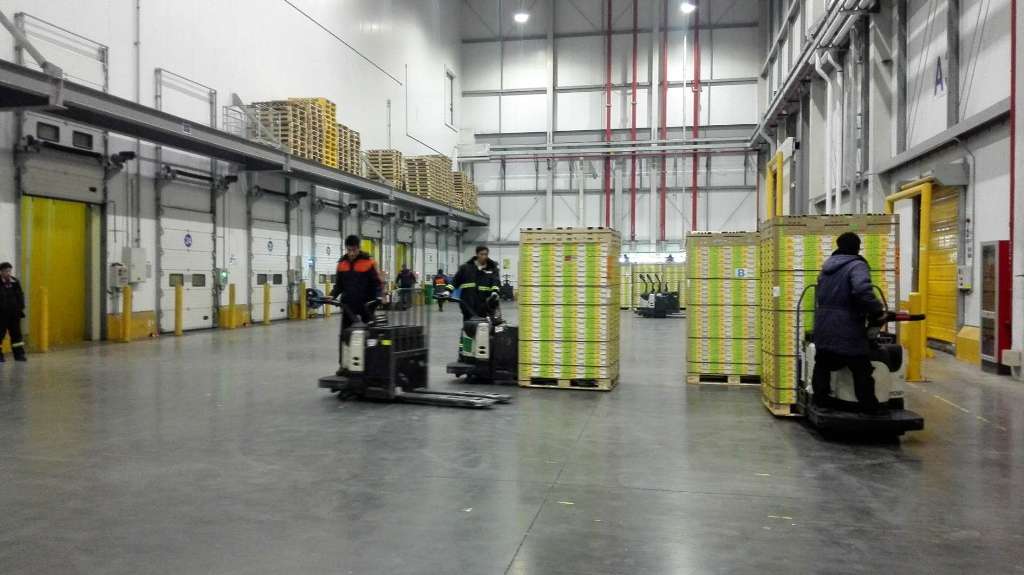 For a first-hand account, Produce Report interviewed Mr. Eric Chan, Business Development Director of Swire Cold Chain Logistics. "The arrival of the first shipment heralds the peak season for the delivery and storage of Zespri kiwifruit. The cross-docking operation for this shipment was completed in just eighteen hours this morning." Mr. Chan also remarked that he thought that the fruit would be available to Chinese consumers very soon. Produce Report reached out to several Zespri retailers as well, who revealed that sales of Zespri kiwifruit for this season were already prepared to swing into full gear and pre-sales on some sales channels had even sold out.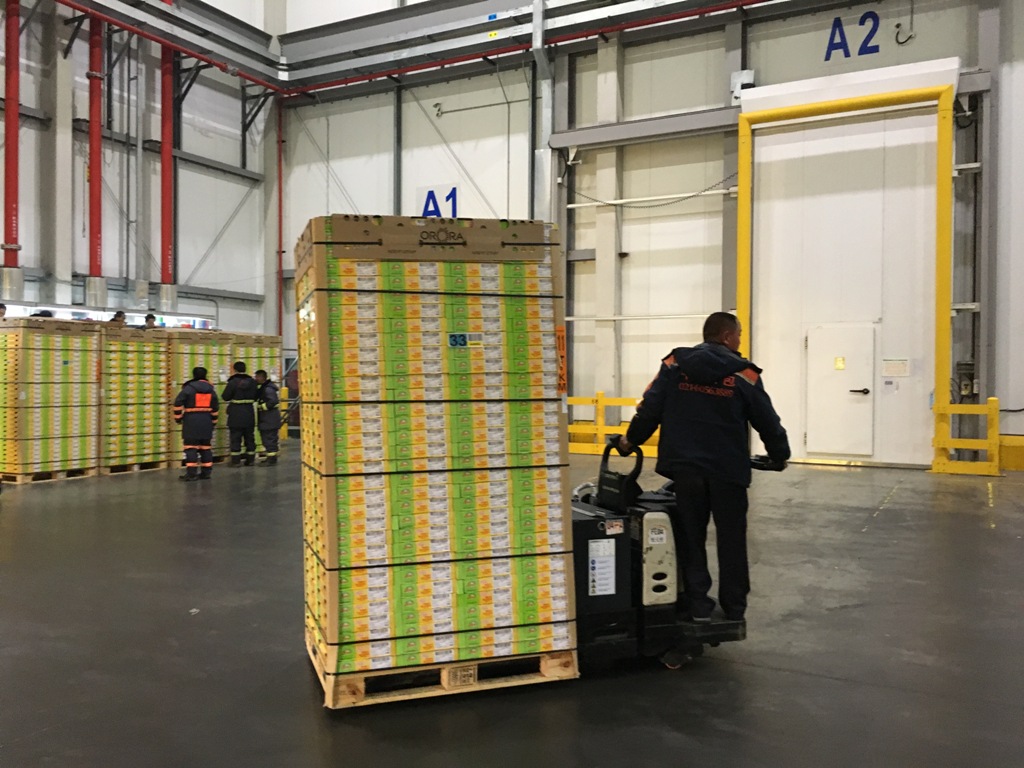 According to Mr. Chan, more charter-style reefer vessels loaded with New Zealand Zespri kiwifruit can be expected to start arriving in Shanghai in the near future. Peak season is expected to be between April and June, during which at least one shipment is scheduled to pull into Nanhui Port every week. As the season draws to a close, Zespri kiwifruit will arrive in China from offshore production bases to satiate the strong year-round demand from Chinese consumers.
To satisfy a premium customer like Zespri, who always places top priority on quality and freshness, Swire Cold Chain Logistics heavily leans on its deep past cold chain expertise. In March of this year, the company was also entrusted by Dalian Yidu Group to take charge of the cold storage of a shipment containing around 4,000 tons of Chilean plums, nectarines, cherries, blueberries, and table grapes.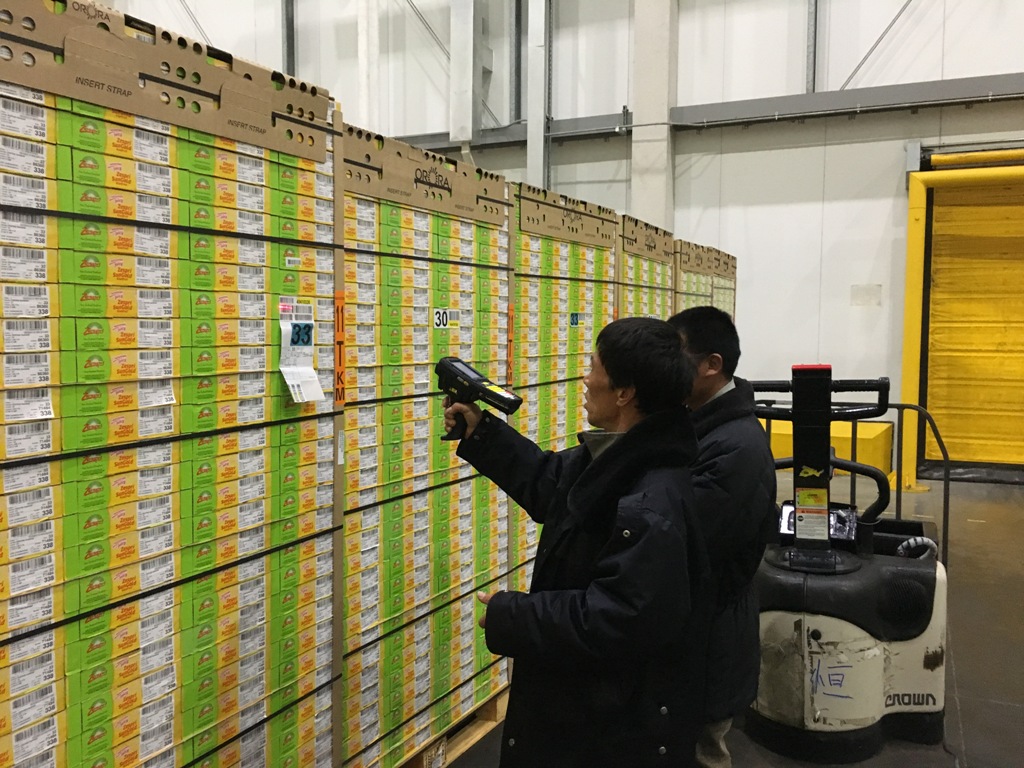 As more and more imported fruit find their way onto China's market and become increasingly popular in China, exporters have also set higher requirements on cold chain logistics, which leads to higher quality and fresher products. 
Image source: Swire Cold Chain Logistics
Featured Produce
Produce Marketplace
Elangeni Food Group

·

South Africa

Universal Capital Gr

·

Ecuador

AGRI GATEX LIMITED

·

Africa
Joshua Lim

·

Malaysia

City fresh fruit co.

·

Thailand

Chun lin orchard-Sel

·

Taiwan nan
China Market Access List