You are here
Back to top
Robinson Fresh®, Green Giant™ Fresh, and Avocados in China
September 17, 2017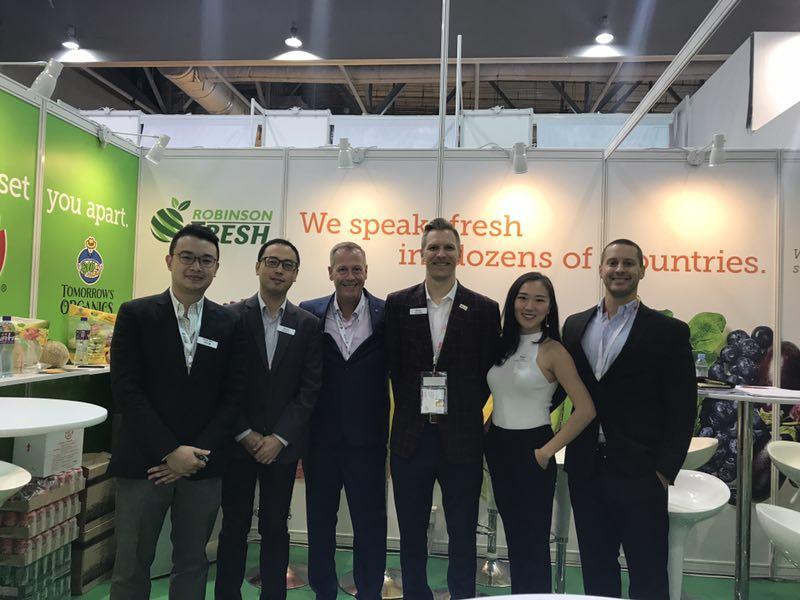 Robinson Fresh® at Asia Fruit Logistica 2017
Since 2013, Robinson Fresh® has operated as the exclusive distributor of Green Giant™ Fresh dry vegetables, asparagus, and avocados, playing a crucial role in the success of these products in general and avocados in China specifically. The unique working relationship between these two has been key in ensuring this success. Produce Report spoke with Gary York, Vice President of Sales and Marketing for Robinson Fresh®, at Asia Fruit Logistica 2017, and also conducted online interviews with Michael Castagnetto, Vice President of Global Sourcing for Robinson Fresh® and Lori Bigras, Director Marketing & Communications with Green Giant™ Fresh, to learn more about this special relationship, the state of Green Giant™ Fresh avocados in China, 2016 in review, and any new directions for 2017 and the near future.
Produce Report: Can you give our readers a brief introduction as to Green Giant™ Fresh and its relationship with Robinson Fresh®?
Lori Bigras: Managed by Growers Express, LLC since 1995, Green Giant™ Fresh is the fresh produce branch of the iconic Green Giant® brand of frozen and canned vegetables, one of most recognizable American brands of the past century (currently owned by B&G Foods). Spanning 30 commodity items and over 200 branded goods, Green Giant™ Fresh and its growers adhere to the same rigorous growing, harvesting and safety standards fostered by this century-old brand, allowing for a consistent year-round supply of premium fresh commodity vegetables, as well as on-trend innovations of pre-cut and value added meal solutions. Robinson Fresh® plays a crucial role in ensuring the 'fresh' of Green Giant™ Fresh by reducing 'seed to shelf' supply chain complexity, while also adding value through exceptional logistics in getting products to market both on time and at the right temperature.
Produce Report: How does Robinson Fresh® select its packing houses and growers for Green Giant™ Fresh avocados and where are they located?
Michael Castagnetto: Robinson Fresh® possesses avocado packing capabilities in multiple locations across Mexico, Peru, Chile, and the United States in order to provide a year-round supply of avocados. Mexico and Peru are currently our largest production regions. When selecting which packing houses and growers to work with, Robinson Fresh® uses a strict process in evaluating practices and procedures across the following seven areas: infrastructure and related investments, product consistency, quality scale, food safety protocols, sustainability initiatives, technology utilization, and product and packaging innovation. By utilizing these evaluation standards, Robinson Fresh® can ensure consumers receive the freshest and highest quality Green Giant™ Fresh avocados and other produce.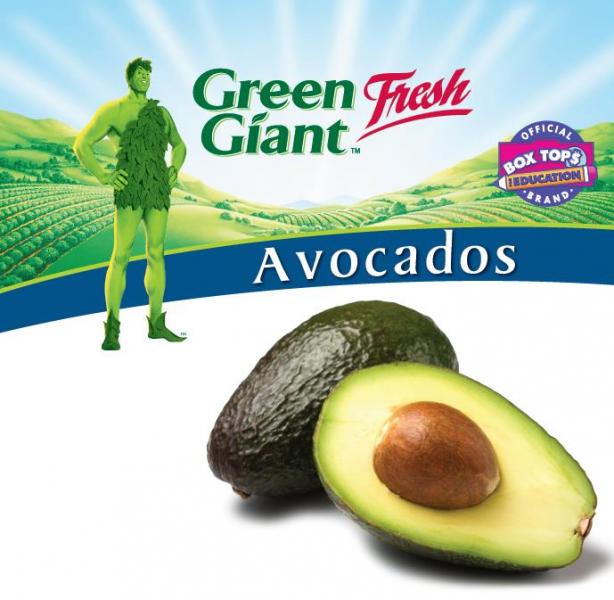 Produce Report: What were some of the biggest challenges faced by Green Giant™ Fresh avocados in entering the Chinese market? How have they performed in 2016?
Gary York: One of our greatest initial hurdles in selling avocados to Chinese consumers was not the distribution chain or product freshness, but rather a lack of consumer awareness. As avocados are not grown in China, prior to the mid- to late- 2000s, they were virtually unknown to the average Chinese consumer. This made it absolutely necessary for companies looking to crack the China market to conduct intensive investment and consumer education and branding campaigns. Only after the market matured and sufficient investment completed were Green Giant™ Fresh avocados able to be exported to China. We have found three keys to the success enjoyed by Green Giant™ Fresh avocados in China in 2016:
Introducing various sizes of avocados into high-end retail channels in order to diversify Robinson Fresh® in the market.
Continuing to offer a year-round supply of high quality avocados through the use of growers and suppliers in Mexico, Peru, and Chile.
Emphasizing the 'well-known, healthy, and vivid brand icon' offered by Green Giant™ Fresh and developing new retail product packaging with a more attractive and tailored design to appeal to consumer preferences.
Produce Report: Any expectations and/or forecasts for 2017 and the near future that you can share with us?
Michael Castagnetto: In 2017, and for the foreseeable future, Robinson Fresh® will retain Dole China as the sole importing agent for Green Giant™ Fresh avocados in China.  Given their proven stability and reliability, Dole China remains our best choice to maintain Green Giant™ Fresh's unity in display, product packaging, and selling price in retail channels as a whole, including e-commerce.
Gary York: Looking to 2017, Robinson Fresh® will increase its supply of avocados from Peru and Chile in order to balance lower production in Mexico, with volumes of differing sizes of avocados to be increased depending on product availability. Branding is to remain at the forefront of our China strategy, with daily promotional events, special festival packaging (such as for the mid-Autumn Festival), and packaging sets with added complimentary products planned for this year and beyond. Robinson Fresh® will continue to diversify its promotional activities through the use of trade shows, tastings, gift distributions, and other similar events in order to increase exposure for the Green Giant™ Fresh brand in China.
Upcoming Events
October 19, 2023

to

October 21, 2023
Produce Marketplace
Elangeni Food Group

·

South Africa

Universal Capital Gr

·

Ecuador

AGRI GATEX LIMITED

·

Africa
Joshua Lim

·

Malaysia

City fresh fruit co.

·

Thailand

Chun lin orchard-Sel

·

Taiwan nan
China Market Access List