You are here
Back to top
Mission Partners with Lantao to Sell Avocados on China's JD.com
August 31, 2016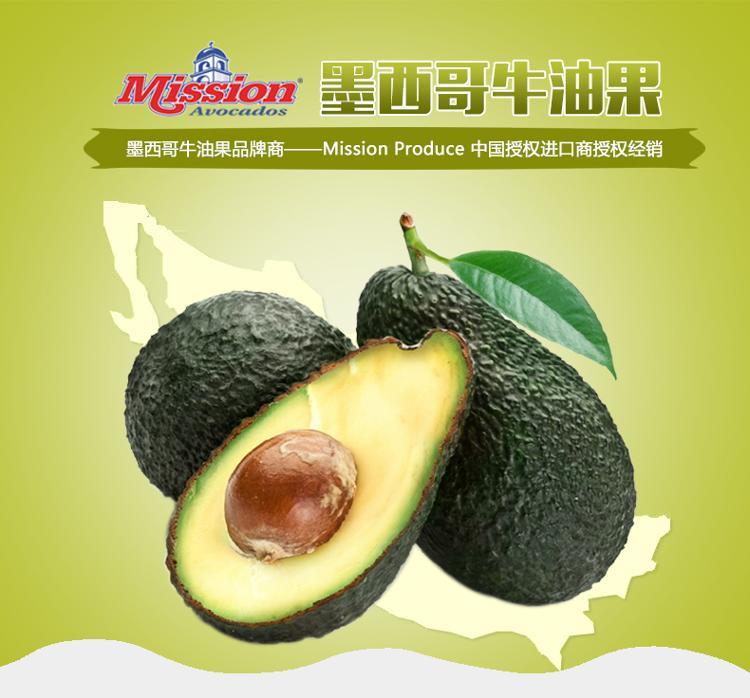 Lantao International, in conjunction with Mission Produce, today announced that it has entered into an agreement with JD.com to sell fresh avocados on the JD.com online platform.
JD.com is China's largest internet company by revenue, with 188 million active customers nationwide. The JD brand is known for its focus on high-quality produce and rapid delivery.
Through the partnership with Mission and Lantao, JD.com's customers will be able to purchase fresh avocados through the JD.com official website, the JD.com mobile app, and through portals to JD.com on Tencent's WeChat and Mobile QQ, two of China's most popular social messaging platforms.
The agreement with JD.com is part of continuing efforts by Mission and Lantao to position the Mission brand as the premium avocado in the Chinese market, while enabling Mission to open new distribution channels through JD.com.
John Wang, Lantao's CEO said, "Lantao, Mission and JD.com have worked together closely and effectively, so it was natural for us to extend our programs to include supply, transportation and consumer distribution models. Our agreement for online sales starts with Mission supplying the avocados, and then Lantao distributing them directly to JD.com, who will manage the last-mile delivery to consumers—in a quick and safe manner through its industry-leading logistics infrastructure."
Robb Bertels, Mission's Vice President of Marketing, added, "By leveraging JD.com's unparalleled nationwide logistics network, we are able to get fresh avocados to its 188 million customers throughout China very quickly. Partnering with the leading company in China's online premium produce sector was an easy decision for us."
About Mission Produce:  Mission recently completed construction on new packing facilities in Oxnard, California, and in Chao, Peru. In addition to California and Peru, the company has operations in Mexico, Chile, Canada and The Netherlands, as well as eight value-added ripe centers across North America. Over the past 30 years, Mission has grown to become a leader in the worldwide avocado industry. The Mission trademark is registered throughout the world, including China.  
About Lantao International:  Lantao is the largest importer and distributor of premium fresh fruit from around the world into China.  With 8 distribution centers throughout Mainland China, including Shanghai, Beijing, Guangzhou, Zhengzhou, Herbing, Shenyang and Qingdao, Lantao reaches a total population of 1.1 billion people, or about 85% of the potential avocado consuming public in China.
About JD.com:  JD.com, Inc. is China's leading online direct sales company and the country's largest Internet company by revenue. The company strives to offer consumers the best online shopping experience. Through its content-rich and user-friendly website jd.com and mobile applications, JD.com offers a wide selection of authentic products at competitive prices and delivers products in a speedy and reliable manner. The company believes it has the largest fulfillment infrastructure of any e-commerce company in China. As of June 30, 2016, JD.com operated 7 fulfillment centers and 234 warehouses, and in total of 6,756 delivery stations and pickup stations in 2,639 counties and districts across China, staffed by its own employees. JD.com is a member of the NASDAQ100 and a Fortune Global 500 company.
Featured Produce
Produce Marketplace
Elangeni Food Group

·

South Africa

Universal Capital Gr

·

Ecuador

AGRI GATEX LIMITED

·

Africa
Joshua Lim

·

Malaysia

City fresh fruit co.

·

Thailand

Chun lin orchard-Sel

·

Taiwan nan
China Market Access List