You are here
Back to top
JD Stocks Full Line of Sunkist Products
March 19, 2018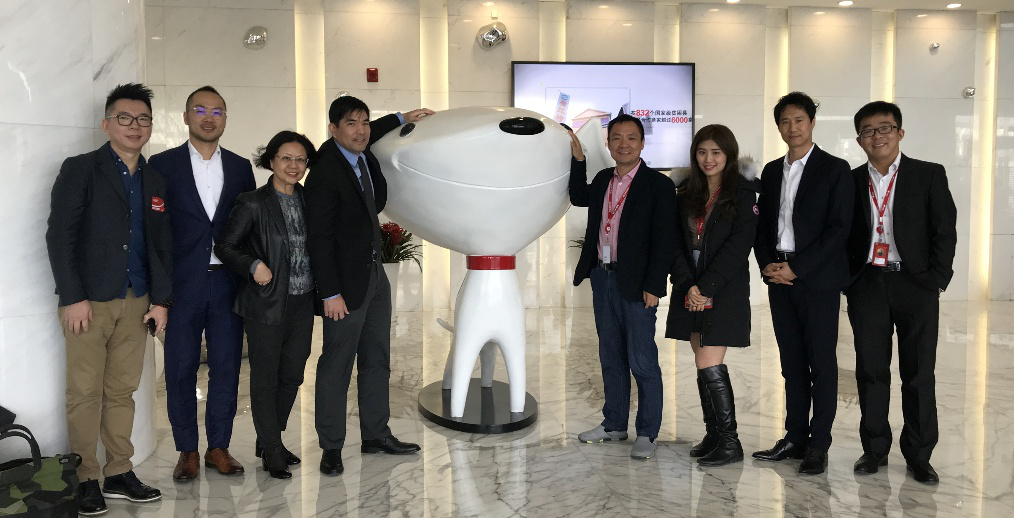 Sunkist is known for fragrant, sweet and juicy oranges. Yet, as one of the world's oldest and most prominent fruit growers' cooperative, oranges are not Sunkist's only trump card. On March 16, Mr. Ray Mizutani, Sunkist Director of Export Sales, along with Ms. Maria Kwok, Sunkist Regional Managing Director (Hong Kong), visited JD headquarters in front of Sunkist's extended product debut. JD will be first fresh produce e-commerce platform in China to make the full line of Sunkist products available.  
Sunkist wields more than just an arsenal of delicious oranges. Their other citrus products all possess unique characteristics. Sunkist lemons are grown in nutritious volcanic soil and enjoy 350 days of sunlight exposure every year. The skin of a Sunkist orange is thin, like that of a mandarin, and its meat is as juicy as a sweet orange. Moreover, their oranges are seemly without any fibrous strands and boast a sweetness around 15 degrees.
Sunkist's director of export sales, Mr. Ray Mizutani, said the annual export volume of Sunkist blood oranges, tangelos, and tangerines to China is minuscule; nevertheless, consumers can purchase Sunkist's entire product line in one stop at JD.com. Moreover, Mr. Mizutani emphasized that Sunkist holds an optimistic view of the Chinese market and anticipates an increase in investment and distribution in the future. 
Data suggests that JD continues to be China's largest e-commerce retail channel for Sunkist products. 
This year JD's flagship convenience store, 7Fresh, got its hands on Sunkist's product line as well. Currently, shelves of Beijing's Yizhuang Funxun and Qinghe Wucai locations are stocked with a variety of Sunkist fruits. The store allows shoppers to purchase goods via a mobile app or right in the store.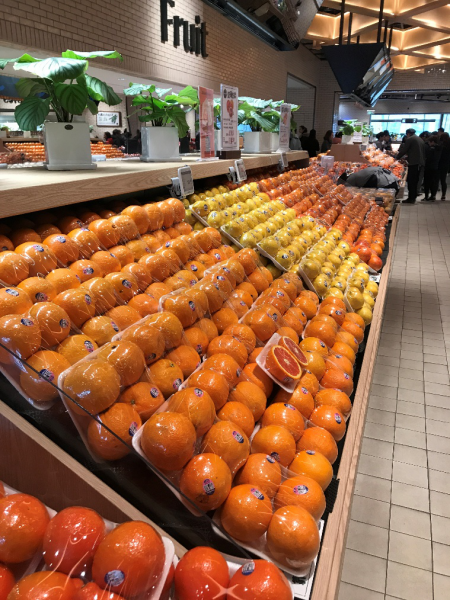 JD director of operations, Mr. Li Shaofeng, expressed that opening online and offline channels mean shoppers are not restricted to buying Sunkist products online but also have the option to visit the physical location and hand-pick their goods. Mr. Li Shaofeng said JD predicts sales of Sunkist products in 2018 to be four to five times higher than last year. In addition, he mentioned product sales will surely spike in the wake of 7Fresh's sustained growth in Beijing.
Last year, Sunkist products displayed impressive strength in the marketplace. During China's mid-year shopping festival, "618", orders of Sunkist products surpassed all other competitors on JD.com. The supply of domestic oranges comes to an end around May of each year. Throughout June and July, a period typically lacking citrus products, shelves were kept stocked with Sunkist goods—satisfying the demand for citrus goods by consumers.  
In pace with the complete arrival of China's consumption upgrade, industry insiders believe cold chain transportation will gradually mature while consumer preferences will grow more diverse and finicky. With original production resources, diversified sales channels, and cold chain transportation, JD is set to become an important facilitator of high-quality fresh food imports entering the Chinese domestic market. 
Featured Produce
Produce Marketplace
Elangeni Food Group

·

South Africa

Universal Capital Gr

·

Ecuador

AGRI GATEX LIMITED

·

Africa
Joshua Lim

·

Malaysia

City fresh fruit co.

·

Thailand

Chun lin orchard-Sel

·

Taiwan nan
China Market Access List