You are here
Back to top
The Grape Growing Areas and Varieties of Xinjiang, China's Grape Basket
October 09, 2018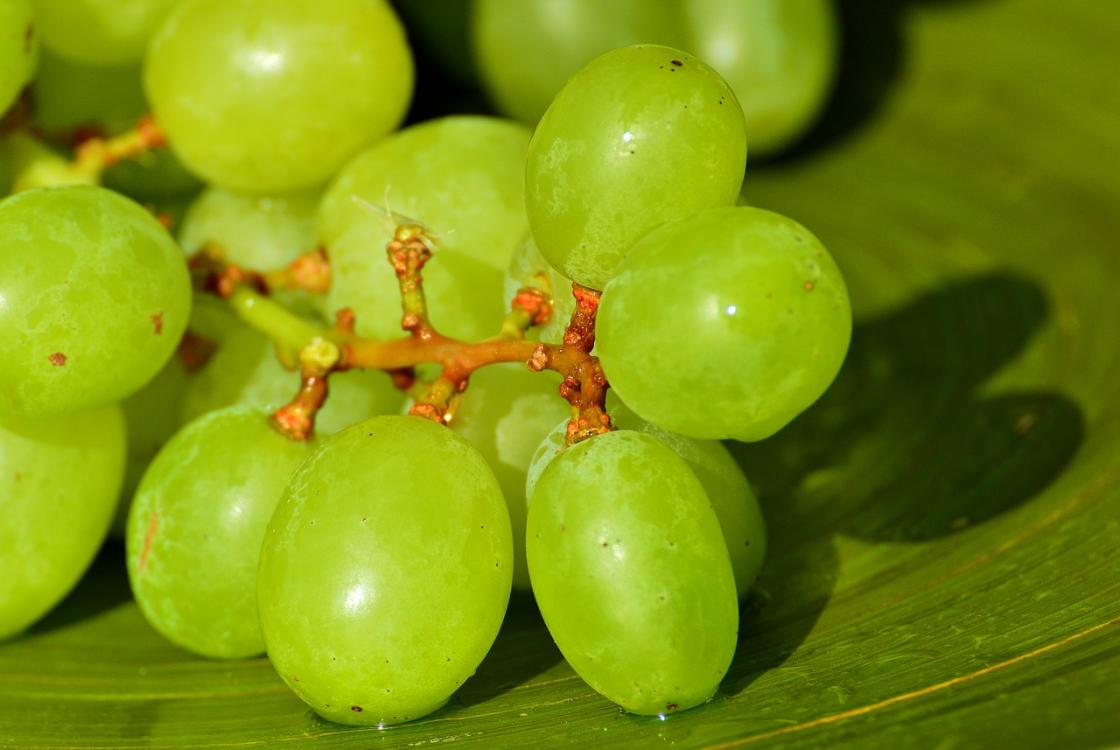 Xinjiang Autonomous Region is a vast, arid province of northwestern China that accounts for more than 1/6 of the country's total landmass. Xinjiang is also China's most important grape producing region, with a 2018 crop that is expected to exceed 2.3 million tons and a plantation area of 362 thousand acres.
More than 600 varieties are planted in areas across Xinjiang for use as table grapes, raisins and wine grapes. Most of the grape varieties grown in Xinjiang originate in Europe and Asia, and include many local cultivars with a long local growing history. Key varieties grown in Xinjiang include Thompson Seedless, Mugena, Red Globe, Hotan Red, Flame Seedless, Crimson Seedless, Purple Seedless, Kyoho, Rizamat and Horse Milk. Xinjiang's grape cultivation can be divided into three production areas in the east, north and south.
The eastern production area, represented by the Turpan and Hami basins, has a plantation area of more than 115 thousand acres, and its yield accounts for more than 50% of the total output of grapes in Xinjiang – and 20% of China's total output.The main species in the region are Thompson Seedless, Horse Milk and Red Globe.
Thompson Seedless white grapes are the most widely planted variety in Xinjiang. They are harvested starting in the middle of July and are sold until early September. Due to the high sweetness of Thompson Seedless as cultivated in Xinjiang, the crop is better suited for making raisins. The brix of high-quality grapes can be as high as 25%, while normal grapes have a good flavor at 18%. The Horse Milkgrape has a good taste and is very popular with local consumers, but its skin is very thin and browns easily in transport. They are usually picked in July and August and peak by late August.
Southern Xinjiang production areas include Hotan, Kashgar, Aksu and Kizilsu. Cultivation in this area is mainly dominated by local varieties, including Hotan Red, Mugena and others. Total grape plantation in southern Xinjiang is 74.1 thousand acres.
Mugena is a local Xinjiang grape variety. Its taste is crisp, juicy and tender. Harvesting starts in early September, with the bulk of the crop coming in mid-October, and some spots lasting until November. Hotan Red is an ancient grape variety from the Hotan region, with a history of more than 1,000 years. The fruit are small, with a light red color on the skin, and tend to be reddish or purplish red. Like Mugena, it is relatively late-ripening. The crop is usually harvested starting in early September, and can be picked until the end of October.
Northern Xinjiang production areas include Shihezi, Bole, Changji and Wujiaqu, with a total plantation area of 82.3 thousand acres. The main varieties include Red Globe, Crimson Seedless, Flame Seedless, Purple Seedless and Rizamat, which are all not local to the area. Changji is additionally known for having Xinjiang's largest plantation area and best quality wine grapes, and is home to a 16 thousand-acre wine grape production base.
The Red Globe in this region are usually picked from early September and finish at the end of September, with some lingering production going until early October. CrimsonSeedless grapes mature at a similar stage to Red Globe. Flame Seedless is an early variety, and can start to be picked in early August.
The earliest season grapes to be picked and marketed n Xinjiang are Flame Seedless grapes planted in greenhouse in Turpan. These are on the market by the middle of May. The firstopen-air cultivated grapes to be picked and marketed are Thompson Seedless, which are go on sale in the middle of July. August and September are the most peak grape production months in Xinjiang.
Featured Produce
Produce Marketplace
Elangeni Food Group

·

South Africa

Universal Capital Gr

·

Ecuador

AGRI GATEX LIMITED

·

Africa
Joshua Lim

·

Malaysia

City fresh fruit co.

·

Thailand

Chun lin orchard-Sel

·

Taiwan nan
China Market Access List