You are here
Back to top
China's garlic prices continue to fall in the face of Indonesia's garlic import restrictions
June 08, 2017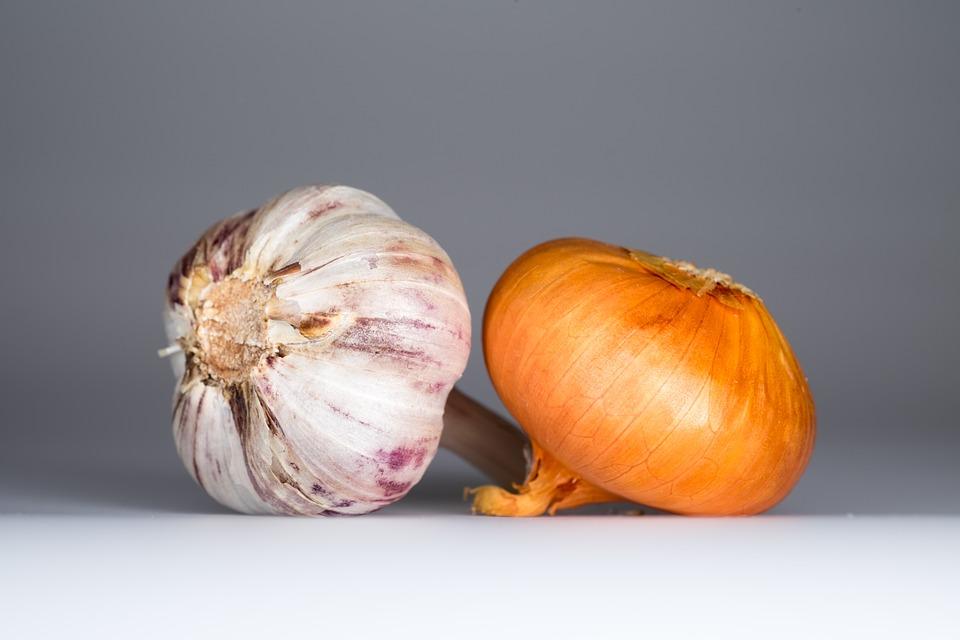 Transitioning to June, large amounts of fresh garlic are coming into season from the major garlic producing regions of Shangdong, Henan and Jiangsu. Bountiful supply has forced down the price of fresh garlic. Now, the average price of fresh garlic in Shandong's Jinxiang region is about 3.3 Yuan ($0.48) per kilogram, compared to the average price of about 1 Yuan ($0.15) per kilogram in Henan. Concurrently, the price of refrigerated garlic is 13 Yuan ($1.91) per kilogram, which dropped 40% from the high in April. However, garlic exporters have increased purchases of refrigerated garlic, temporarily slowing the drop in price.
Precocious garlic from major growing areas has been harvested while late maturing garlic is expected to be gathered in early June. The garlic market is transitioning from fresh garlic to semi-dried garlic. Accordingly, the proportion of fresh garlic on the market has gradually reduced. In Jinxiang's market, the current price of large garlic (diameter of5.5 cm or more) is 3.6 to 4.4 Yuan ($0.53 to $0.65) per kilogram, medium sizes (between diameters of 5.0 and 6.0 cm) are 3.3 to 3.5 ($0.48 to $0.52) Yuan per kilogram, and small sizes (diameters less than5.0 cm) are 3.1 to 3.2 Yuan ($0.46 to $0.47) per kilogram. The retail price of garlic in cities also fell below 10 Yuan per kilogram. In the future, the purchase price of garlic is expected to pick up slightly as the proportion of semi-dried garlic increases in the market. On the other hand, the price may continue to drop following exceptionally high prices during previous months.
During the last week of May, refrigerated garlic prices continued to fall, but volume increased significantly. Currently, the average wholesale price of refrigerated garlic is 13.0 Yuan ($1.91) per kg, down 8.42% from the previous week. Turnover volume is 12,054 tons, up 12.88%. Although refrigerated garlic quality is better, buyers are still more likely to buy new garlic because it's cheaper. As a result, sellers of refrigerated garlic need to cut prices to avoid losses.
Presently, exporters are the main buyers of refrigerated garlic. The moisture content of fresh garlic is too high for export standards. Consequently, refrigerated garlic has become the sole product of exporters. The fall in refrigerated garlic prices has spurred exporters to increase purchases, which has led to the rise in sales of refrigerated garlic. This phenomenon will not last long, however. Fresh garlic drying processes are expected to reach export standards as early as June 10 this year. By then, exporters will likely choose the cheaper semi-dried garlic.
Although this year's low garlic prices have made China's exports more competitive, new regulations on garlic imports in Indonesia will cast a shadow over Chinese garlic exports. According to Indonesian media reports, Indonesia's Ministry of Trade and Ministry of Agriculture issued regulations concerning garlic imports to reduce dependence on foreign imports and stimulate domestic garlic production. Subsequently, garlic has been classified as a licensed good, only to be imported by licensed or state-owned enterprises. Moreover, importers have to grow 5% of imported garlic amounts domestically.
Statistics suggest annual garlic demand in Indonesia is 500,000 tons with domestic production only reaching 20,000 tons—the rest is fed through imports, in which 90% is supplied by China. The price of garlic exports to Indonesia has raised rapidly, an echo of soaring garlic prices within China, from $681.6 per ton in 2014 to $1,495 per ton in 2016. China's soaring prices are a major culprit of recent price increases for garlic in Indonesia. The Ministry of Agriculture says the government has worked with state agricultural corporations, providing seeds to farmers and planning the utilization of 1,365 hectares of land. The Indonesian government strives to abandon garlic imports in the near future. A plan exists to increase the area of total garlic plantations to 100,000 hectares—if growers achieve 5 tons per hectare, they will be able to meet domestic demand.
The success of Indonesia's new regulations on garlic imports will have a great impact on China's garlic export industry. Indonesia has been China's largest garlic importer. Over the past five years, China has exported more than 450,000 tons of garlic to Indonesia annually, which accounts for 25% of all Chinese garlic exports. Nevertheless, the quality of exported garlic to Indonesia is usually low, and the price is only about 75% of the average price of other Chinese garlic exports. If Indonesia's garlic market becomes fully self-sufficient, China's garlic export market will shrink by a quarter. In 2013, Indonesia imposed similar restrictions on garlic imports that led to a 400% surge in domestic garlic prices, from 10,000 rupiahs ($1.04) per kilogram to 40,000 rupiahs ($4.16) per kilogram. Only once domestic garlic prices reached 100,000 rupiahs ($10.4) per kilogram did the Indonesian government reverse restrictions on garlic imports.
Upcoming Events
October 19, 2023

to

October 21, 2023
Produce Marketplace
Elangeni Food Group

·

South Africa

Universal Capital Gr

·

Ecuador

AGRI GATEX LIMITED

·

Africa
Joshua Lim

·

Malaysia

City fresh fruit co.

·

Thailand

Chun lin orchard-Sel

·

Taiwan nan
China Market Access List