You are here
Back to top
The Chilean Embassy in China Hosts Tmall Fresh's "Global Food Banquet" Featuring Food from Chile!
November 05, 2017
On November 3, the Chilean Embassy in Beijing opened its doors to host the "Global Food Banquet" presented by Tmall Fresh. Those in attendance included Mr. Jorge Heine, Ambassador of Chile to China; Mr. Carlos Parra, Agricultural Attaché of Chile in China, Mr. Juan Enrique Lazo, representative of the Chilean Hass Avocado Committee, Mr. Charif Christian Carvajal, Marketing Director for Europe - Asia of the Chilean Fruit Exporters Association (ASOEX); Tmall senior executives, VIP members, and others.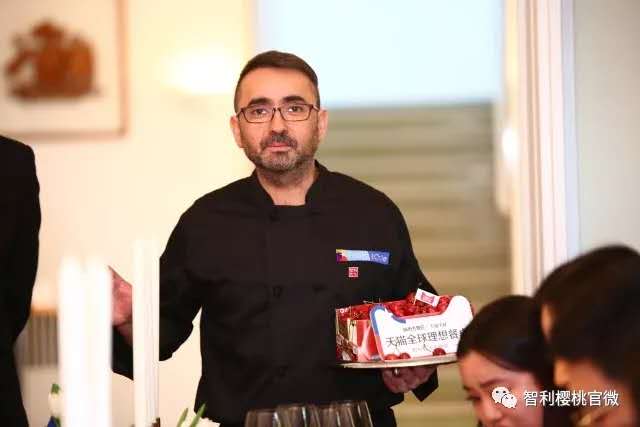 The Chilean Embassy held the third banquet in the series—in total, Tmall Fresh hosted the "Global Food Banquet" at ten different embassies in China. As the largest fruit exporter to China, Chile was chosen to promote their Cherries, blueberries, avocados, stonefruit, wines and seafood at the event.
A wine tasting, organized by the Wines of Chile Association, warmed the palette of those present at the Chilean dinner, in which the recognized wine sommelier Mr. Hans Qu demonstrated to the guests the diverse varieties of wines specially selected to accompany the four-course meal.
Following this initial introduction, the Ambassador of Chile in China, Mr. Jorge Heine and Mr. Wu Ling, a Tmall senior executive, each made their welcoming speeches in which they highlighted the importance of Chile as a reliable food and beverage supply partner to China. Then the Chilean delegation presented to guests the unique characteristics of the high-grade Chilean blueberries avocados, cherries and king crab used in the specially designed menu elaborated by the Chilean Chef Mr. Ricardo Gonzalez.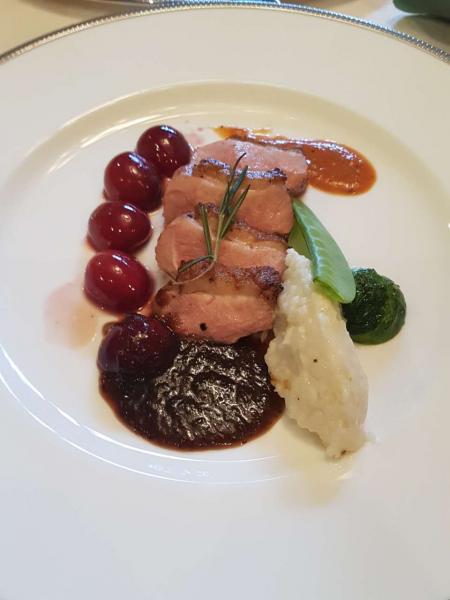 The special menu began with an amuse of Chilean blueberries with feta cheese and mint salad, followed by a first course consisting of a Chilean stonefruit and crab ceviche, then the main dish followed with balsamic caramelized Chilean cherries with roasted duck and risotto and finally all this was topped off with a delicious dessert of a Chilean avocado cheesecake.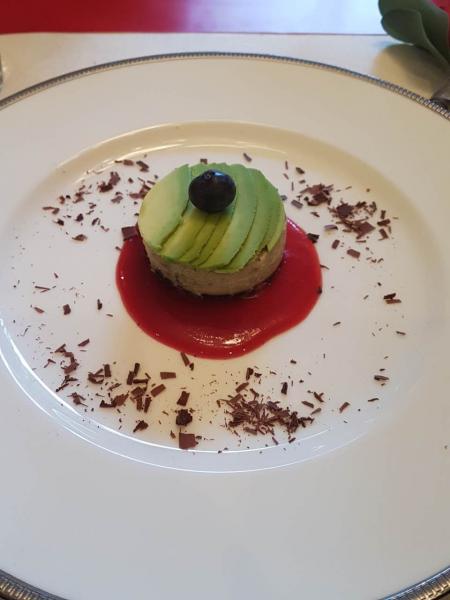 The "Global Food Banquet" is an important event for the Chilean fruit industry because it promotes the distribution of Chilean fruits on the Chinese e-commerce platform Tmall running up to the "double 11" activities on November 11, one of the busiest shopping days of the year in China. Mr. Charif Christian Carvajal told Produce Report, "This type of activity is important because we are presenting the complete basket of food and beverage Chile has to offer." This event kicked-off the season for Chilean cherries, blueberries, and avocados—all of which have been available since October.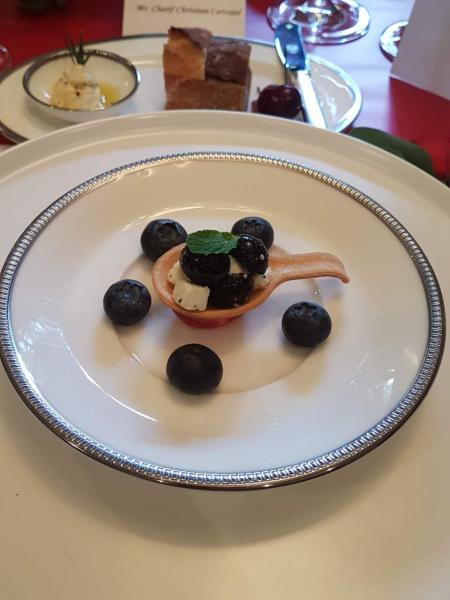 Upcoming Events
October 19, 2023

to

October 21, 2023
Produce Marketplace
Elangeni Food Group

·

South Africa

Universal Capital Gr

·

Ecuador

AGRI GATEX LIMITED

·

Africa
Joshua Lim

·

Malaysia

City fresh fruit co.

·

Thailand

Chun lin orchard-Sel

·

Taiwan nan
China Market Access List