You are here
Back to top
ASOEX Assessing Effects of Monday's Hailstorm on Chilean Fruit Industry
November 15, 2018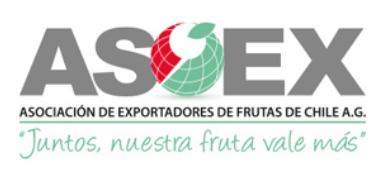 Technical crews are in the fields assessing the potential impact on stone fruit, cherries, blueberries, cherries and table grapes
The Chairman of the Board of the Chilean Fresh Fruit Exporters Association (ASOEX), Ronald Bown, has communicated that technical crews of numerous exporters are in the fields assessing the impact of heavy rain and hail that took place on Monday, November 12, in the south central zone of Chile between 7 pm and 9 pm.  Regions of O'Higgins, Maule, Ñuble, Bío Bío y la Araucanía were affected.  While it is still too early to understand the full impact of the storm, information on specific commodities has started to emerge.  
 
For stone fruit (plums, nectarines, peaches and apricots), it appears that the storm was more of an issue for the late varieties that are still in the flowering stage. Some fruit has also fallen from the trees.
 
The Blueberry Committee has reported some damage to fruit in the Los Andes region, but the main producing regions of blueberries were hardly affected, so the overall impact on volume is assumed to be minimal.  
Regarding cherries, ASOEX's Cherry Committee informed that the orchards most affected were located in Granero, La Punta and Mostazal. With 30,000 hectares of cherries spreading from the Valparaíso Region to Aysen, many regions would be unaffected by the storm.  Nevertheless, the Committee has decided to postpone the second cherry forecast, which was originally scheduled for November 15. The next forecast will be released during the week of November 19 so it can account for the affect of the storm. Preliminary estimates show around 5% of the cherry volume being impacted. 
 
As for grapes, hail in the O'Higgins region has resulted in some damage to grapes and flowers, according to ASOEX's Table Grape Committee.  Fernando Sat, President of the Committee, communicated, "The affected area is very specific, so our job is to further assess future impact, not just on the volume from that area, but also on quality of the fruit."
Finally, Carlos Cruzat, Chairman of the Chilean Kiwifruit Committee, noted that kiwifruit orchards in the O'Higgins and Southern Maule regions were hit by hail and would need to be further assessed.
Ronald Bown stressed that while the industry takes measures to be prepared for these types of situations, climate is always an unpredictable variable. "The fresh fruit industry has made a strong investment in infrastructure, such as roofs for crops like cherries, to protect itself from storms.  In reality, these types of natural phenomena will always have some impact and our producers will invest further to ensure the fruit being shipped to our global markets meets the expected quality standards. Delivering premium fruit to our customers is our top priority."  Bown added that ASOEX hopes to have a full evaluation of any crop damage by next week.
Featured Produce
Produce Marketplace
Elangeni Food Group

·

South Africa

Universal Capital Gr

·

Ecuador

AGRI GATEX LIMITED

·

Africa
Joshua Lim

·

Malaysia

City fresh fruit co.

·

Thailand

Chun lin orchard-Sel

·

Taiwan nan
China Market Access List