You are here
Back to top
Washington Apple Commission Elects New Board Officers
May 26, 2016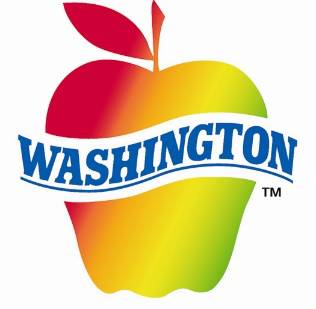 Wenatchee, WA, USA – The Washington Apple Commission board elected Dave Robison as Chairman, Cass Gebbers as Vice Chairman, Todd Fryhover as President/Secretary and Robin Mooney as Vice President/Treasurer as the first order of business at the Commission board meeting on May 19, 2016.  Robison is a third generation apple farmer based in Chelan, Washington and a member of the Chelan Fruit Co-op.  Cass Gebbers is President/CEO of Gebbers Farms, a family-owned and managed agricultural company which owns orchards, cattle, and the recently opened the Gamble Sands golf course in Brewster, Washington.  Outgoing Chair Brian Alegria was thanked for his leadership and involvement in Commission activities over the past two years on the Executive Committee.
Among topics discussed at the ensuing meeting was the need for consistent and uniform use of the Washington apple logo on stickered fruit in foreign markets.  Commission President Todd Fryhover told that board that Washington growers have invested $650 million in the Washington Apple brand over the past 75 years.  In order to maintain the brand equity and recognition overseas he suggested that shippers tie into the branded activities in these markets.  With increased apple production forecast worldwide and increased competition from other apple-producing origins in export markets, supporting brand activities at the consumer level will be crucial in increasing consumption of Washington apples in these markets.
The Commission board also approved the export budget of $7.7 million for the upcoming 2016-17 crop, based on crop of 135 million cartons.  $5.1 million of the budget is in the form of dedicated Market Access Program funds to assist in promotional activities in 23 countries.
The Washington Apple Commission is the international marketing arm of the Washington apple industry and conducts promotions in foreign markets to drive consumer demand for apples from Washington State, USA.  Washington State produces over 90% of US apple exports, and the Washington Apple Commission provides promotional support to international retailers, wholesalers and importers with innovative marketing programs and activities to grow consumer awareness and brand loyalty.
Featured Produce
Produce Marketplace
Elangeni Food Group

·

South Africa

Universal Capital Gr

·

Ecuador

AGRI GATEX LIMITED

·

Africa
Joshua Lim

·

Malaysia

City fresh fruit co.

·

Thailand

Chun lin orchard-Sel

·

Taiwan nan
China Market Access List