You are here
Back to top
Walmart and JD Promote Second Annual Shopping Holiday to Millions of Customers
August 08, 2018
A Promotional Banner from the JD.com touts total discounts of up to 50%.
Walmart China and ecommerce retailer JD today staged their second annual "August 8 Shopping Festival," at the center of which was a giveaway of 12 million digital coupons which customers could use across a variety of Walmart's online and brick and mortar channels.
The promotion was tangible evidence of Walmart's strategy of strengthening its capabilities in what in China is called O2O (Online to Offline), in which the brick and mortar and ecommerce shopping experiences are more tightly integrated.
Speaking recently in Shenzhen at the 2018 China Smart Retail Convention, Walmart China VP for Ecommerce Jordan Berke outlined what the company sees as its existing advantages in retail in China. Among these are: more than 400 retail outlets in over 180 cities across China connected by a modern supply chain network; partnerships with leading innovators like JD, one of China's two leading ecommerce firms, and Tencent, whose WeChat messaging service boasts hundreds of millions of daily users; and the ability to pull innovations from elsewhere in Walmart's global operations and quickly implement them in China.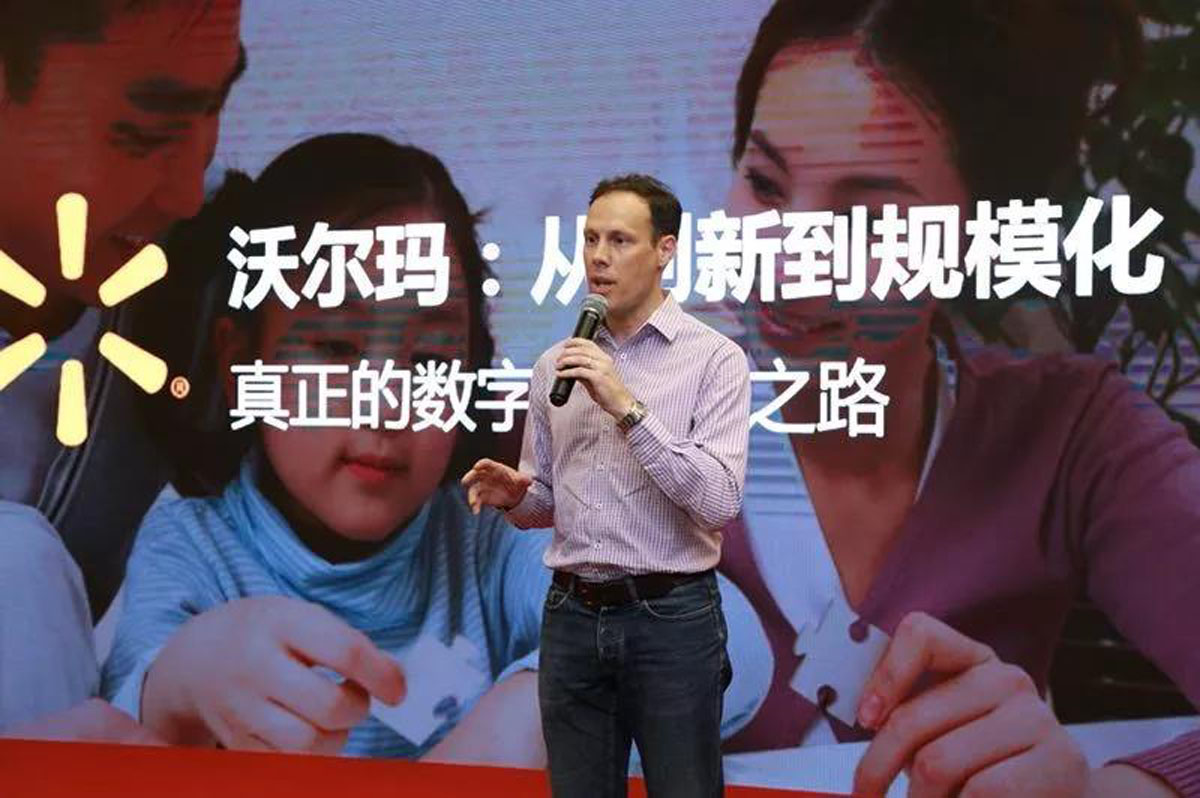 The promotion with JD leveraged all of these advantages. For example, instead of being limited to shelf-stable goods as in many other ecommerce promotions, Walmart's network of physical stores also allowed it to offer "August 8" promotions on fresh fruits and other produce, which could be delivered to customers from a nearby brick and mortar store via JD's Dada home delivery courier service. And by partnering with JD (of which Walmart owns a slightly more than 10% "passive" stake) and Tencent for digital shopfront space and the ability to push digital coupons to millions of users, Walmart was able to gain much more reach than it could have working by itself. Furthermore, the ability in the first place to digitally integrate with these partners and offer technology-intensive services like integrated inventory management is the result of supply chain innovations developed and implemented by Walmart at a global scale.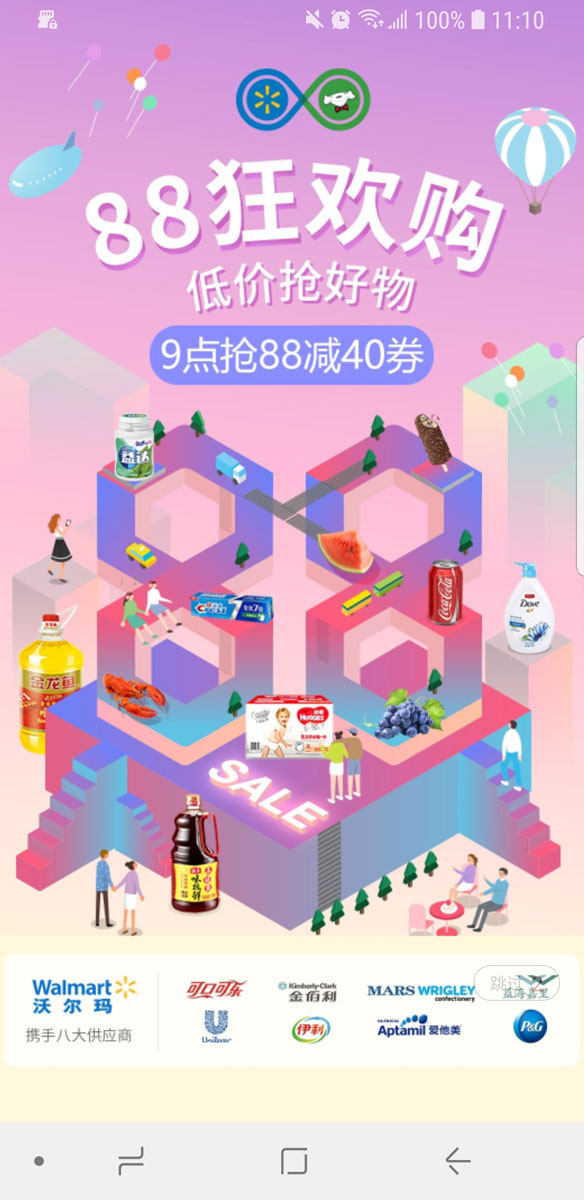 The August 8 promotion follows in the mold of the November 11 "Singles' Day" promotion popularized by JD rival Alibaba. The number 8 is a lucky number in Chinese culture and the date August 8 (8.8) contains two, making it an auspicious choice for a shopping holiday. Coupons and special prices were offered today to Walmart customers across a range of channels. For example, customers could use the JD.com website or JD Daojia home delivery app to get a coupon of up to 33% off. They could also receive coupons through WeChat which could be redeemed in-store. Walmart and JD also said they had teamed up to offer augmented reality experiences related to the August 8 promotion through the JD smartphone app.
Upcoming Events
February 08, 2023

to

February 10, 2023

September 06, 2023

to

September 08, 2023
October 19, 2023

to

October 21, 2023
Produce Marketplace
Universal Capital Gr

·

Ecuador

AGRI GATEX LIMITED

·

Africa

Qualipac Pty Ltd

·

Australia
AI Global

·

AI Global

Joshua Lim

·

Malaysia

City fresh fruit co.

·

Thailand
China Market Access List