You are here
Back to top
Russia puts its trust in pine nuts
October 04, 2016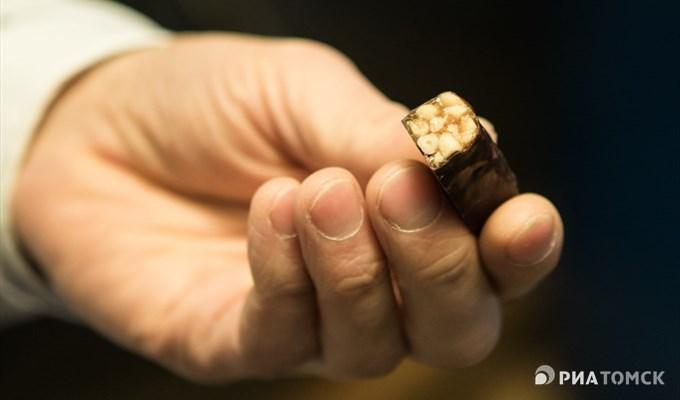 Russian cedar sweets target China's market

Photo: RIA Tomsk
Over the past three years, the pine nut industry of Russia's Tomsk region has received 9.4 million USD from local investors. According to the region's governor Sergey Zhvachkin, this figure illustrates the future potential and opportunities seen by investors and entrepreneurs alike in this sector, both domestically and internationally.
Cedar forests blanket 3.5 million hectares of the Tomsk region, covering two-thirds of its entire area. Annual pine nut harvests range from 8,000 to 10,000 tons, accounting for half of all pine nut production in Siberia. Over 20 nut processing companies maintain more than 300 storage sites and employ numerous local employees and pickers. Tomsk's motto, 'a natural economy,' underscores the importance nature and natural resources plays on the region's economy and explains the subsequent investment and financial support it enjoys in its agricultural sector. 
One of Tomsk's major enterprises is the 'Siberian Nut Company,' which expects to receive over 785,000 USD in investment by the end of the year in order to enlarge production capacity and expand existing varieties of cedar sweets variety produced. Currently, the Siberian Nut Company produces cedar halva, chocolates with pine nut filling, and cedar oil, with a new product, pine nut creamer, to be launched in the next few months. Present monthly output stands at 270-300 tons, with plans in place to increase monthly output to 320-350 tons.
Increased investment in the pine nut sector aims to strengthen Russia's capacity in supplying both domestic and international markets. After declaring an embargo on imported food from the EU and the US, many nuts, such as almonds, cashews, pistachios, hazelnuts, and walnuts, became unavailable in Russia. As a result, demand for domestic nuts, mainly pine nuts, skyrocketed. Nonetheless, obligations to foreign customers remain: annual exports of pine nuts from the Tomsk region equal nearly one third of its total yearly crop production, with demand greatest in Italy, Germany, Austria, Poland, China, and Mongolia. China possesses a rich and diverse pine flora and produces many types of pine nuts, differing from those found in Russia. Pine nuts from the Tomsk region do possess several unique competitive advantages over those from other countries, as Siberian pine nuts are considered to be the most nutritious variety of pine nut in the world. 
Although Russia's raw pine nuts have already achieved widespread success on international markets, its pine nut products have just recently begun to gain in popularity. This year, seven companies from the Tomsk region, including the Siberian Nut Company, took part in the international food and beverage exhibition SIAL China 2016, showcasing their products to the over 75,000 visitors to this year's trade show. According to participant feedback, cedar milk and cedar sweets were the most popular products and attracted the most attention to Tomsk pine nut booths. Russian pine nut companies at SIAL China 2016 learned that natural products, especially those labeled as 'eco,' are currently extremely popular among Chinese consumers, representing a great opportunity for expanding trade of Russian pine nuts to China and strengthening trade ties between the two countries.
Featured Produce
Produce Marketplace
Elangeni Food Group

·

South Africa

Universal Capital Gr

·

Ecuador

AGRI GATEX LIMITED

·

Africa
Joshua Lim

·

Malaysia

City fresh fruit co.

·

Thailand

Chun lin orchard-Sel

·

Taiwan nan
China Market Access List