You are here
Back to top
Produce Added back to Positive List for Cross-border E-commerce
April 20, 2016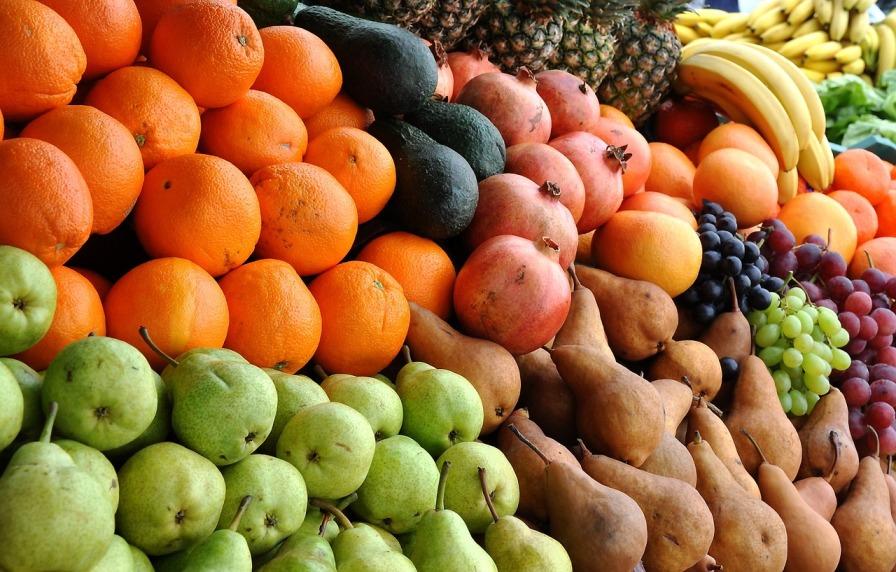 On April 15, China's Ministry of Finance, National Development and Reform Commission, Ministry of Commerce, and other departments jointly issued a new release of positive list for cross-border e-commerce imported consumer goods. In the new List, a second batch of products that can be purchased from online platforms in bonded areas has been added. These included milk powder for adults, liquid milks, condoms, fresh produce, meat products and fresh fruits. With this, fresh fruits are formally added to the list of products allowed to be imported using cross-border e-commerce mode.
The first positive list released on April 7 has 1142 product types. In this second positive list, there are 151 product types (with separate 8-digit tax codes), including fresh produce such as lobsters, crabs, oysters, and mussels etc as well as fresh fruits such as bananas, pineapples, mangos, grapes, apples and cherries etc. The two positive lists together cover most of the products that have actually been imported during the cross-border e-commerce trial run period. From food and beverages, clothing and shoes, home appliances, toiletries, disposable diapers, children's toys, and thermo-cups, to fresh produce, meats and fruits, local consumers' needs are essentially satisfied.
Issuing the positive lists would facilitate the continual development cross-border e-commerce on the basis of the earlier try run. Drafting of the two lists by the authorities has been based on relevant regulations and was aimed at supporting the new cross-border e-commerce industry's smooth transition. According to a spokesman from China Ministry of Finance Customs Tariff Department, releasing the two positive lists and reformed tax policy would not only benefit long term healthy growth of cross-border e-commerce but also stimulate fair competition between the new and traditional industries. To the consumers, the new policy would lead to speedier delivery of goods, more reliable qualities, and easier goods return. This would enhance retail customers' experience, protect consumers' rights and avoid giving consumers heavy tax burden.
After the issuance of the second positive list, fresh fruits can continue to be marketed through cross-border e-commerce. However, following the implementation of the new tax policy, market response to this marketing channel has yet to be gauged.
Cross-border e-commerce mode of importing fresh fruits has not been widely employed because its real operation costs are high which cancel out part of the duty-free advantage while the orders are small. Particularly, with the new tax reform, cross-border B2C e-commerce operators are required to pay 70% of the assessed VAT (value-added tax) even though import duty is zero. This compared with the previous personal postal article tax at 10% with a waiver for individual orders of less than RMB500, or less than RMB50 payable tax. The new tax policy would increase the cost of using cross-border e-commerce to import fresh fruits. Despite a 30% import tax saving, the lower rate is assessed on retail price instead of import price. On the other hand, due to free trade agreements, import duties for many fresh fruits have essentially been reduced to zero.
Before the recent announcement, some major e-commerce operators have tried using cross-border method to market fresh fruits Guangzhou but only for limited product types. KJT.com, which was set up in Shanghai Pilot Free Trade Zone, also offers fresh produce on its e-commerce platform through Fruitday. However, because of low level of awareness among consumers, and low level of traffic compared with other major e-commerce platforms, the quantities of fresh fruits cross-border transaction on KJT.com's are relatively small at present.
Image source:Pixabay
Upcoming Events

September 06, 2023

to

September 08, 2023
October 19, 2023

to

October 21, 2023
Featured Produce
Produce Marketplace
Elangeni Food Group

·

South Africa

Universal Capital Gr

·

Ecuador

AGRI GATEX LIMITED

·

Africa
Joshua Lim

·

Malaysia

City fresh fruit co.

·

Thailand

Chun lin orchard-Sel

·

Taiwan nan
China Market Access List