You are here
Back to top
Chinese Garlic Exports Experience Substantial Growth
August 15, 2017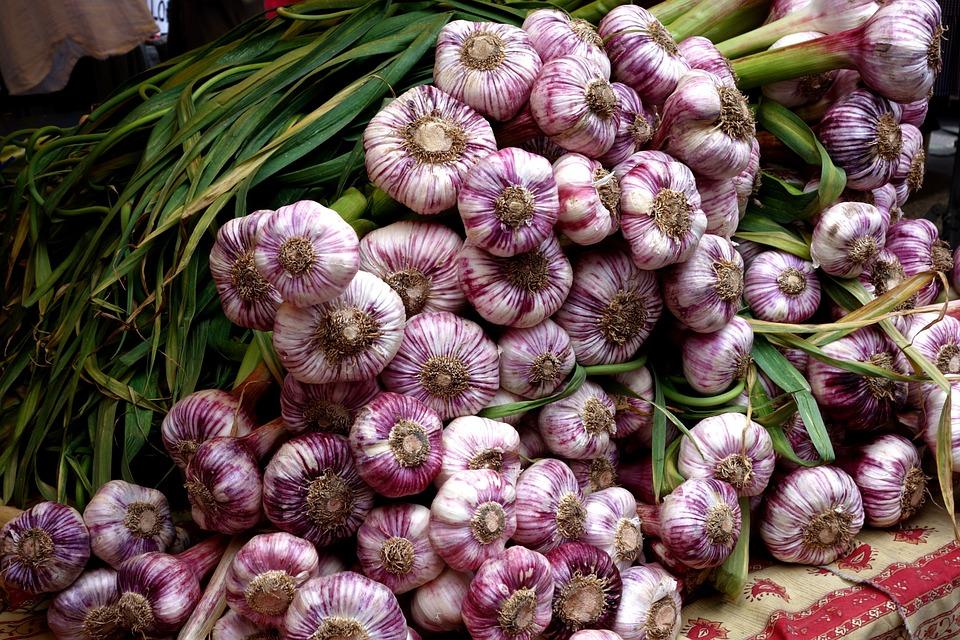 Garlic is a bumper crop this year, but the price has fallen sharply. The wholesale price is now below 6 Yuan (USD 0.89) per kg, which is down more than 50 percent year-on-year. However, recent customs data shows a separate pattern for the export price. In the first half of 2017, China exported 863 thousand tons of garlic and garlic products valued at USD 180.5 million, up 7.84 percent and 26.29 percent year-on-year respectively. A trend in garlic export indicates growth within the domestic market. Three factors are at play.
A major element is the structural change of export products along with the gradual increase of high value-added products. In recent years, in order to meet demand of high-end markets worldwide, the Chinese government actively encouraged companies to extend manufacturing chains, increasing value-added and profit margins, and transforming garlic agriculture into a garlic industry.
Before 2016, fresh garlic accounted for nearly 80% of total garlic exports and about 60% of total export value from Shandong province—a main producing area of Chinese garlic. For the first time, exports of high-value-added products such as dehydrated garlic, frozen garlic and black garlic accounted for over 45% of total garlic exports and 70% of product export growth. The added value from dehydrated garlic products is 5 to 10 times higher than that of fresh garlic. Likewise, the added value from black garlic products is more than 20 times higher than that of fresh garlic.
Second, the structure of the export market has changed. Demand is now the strongest in developed countries and regions. Previously, fresh garlic exports were mainly exported to developing countries such as Indonesia, Malaysia, Vietnam and Brazil. The average unit price of exports was only about USD 1.5 per kg, so profits were low. This year, growth in garlic exports came mainly from higher-value exports to developed countries including the European Union (EU), the United States (USA) and Japan. Exports of garlic and related products to the EU, USA and Japan during the first half of 2017 had a value of USD 246 million, USD 119 million and USD 67 million respectively.The average increase was over 150 percent.Whereas exports to Indonesia, a traditional developing export market, rose just 11 percent to $143 million.
The United States became China's largest garlic export market in the last six months. The increase in demand for high-value garlic and its products in developed countries has also broadened market horizons for China's garlic exports.
A garlic price drop in late May was also an important export driver. According to June's garlic export statistics, monthly export volume was 261.9 thousand tons, responsible for 31.2 percent of biannual exports. Between May and June, exportvolume rose 131.7 percent, an 18.7 percent increase compared to the same period last year.This is also the highest record for garlic exports during June in the past decade.
The drop in prices has greatly stimulated export growth. In June 2017, the price of garlic exports was USD 1036.67 per ton, a 37.09% decrease month-on-month compared to USD 1,648.08 per ton in May. Moreover,the export price for June experienced a year-on-year decline of 34.29 percent.
Chinese garlic prices are not positioned to rise. Accordingly, foreign demand will continue to rise gradually. Looking forward, China's garlic exports are expected to continue growing at a high rate.
Featured Produce
Produce Marketplace
Elangeni Food Group

·

South Africa

Universal Capital Gr

·

Ecuador

AGRI GATEX LIMITED

·

Africa
Joshua Lim

·

Malaysia

City fresh fruit co.

·

Thailand

Chun lin orchard-Sel

·

Taiwan nan
China Market Access List