You are here
Back to top
AQSIQ issues 'reefer' transport requirements for Chilean fruit
May 26, 2016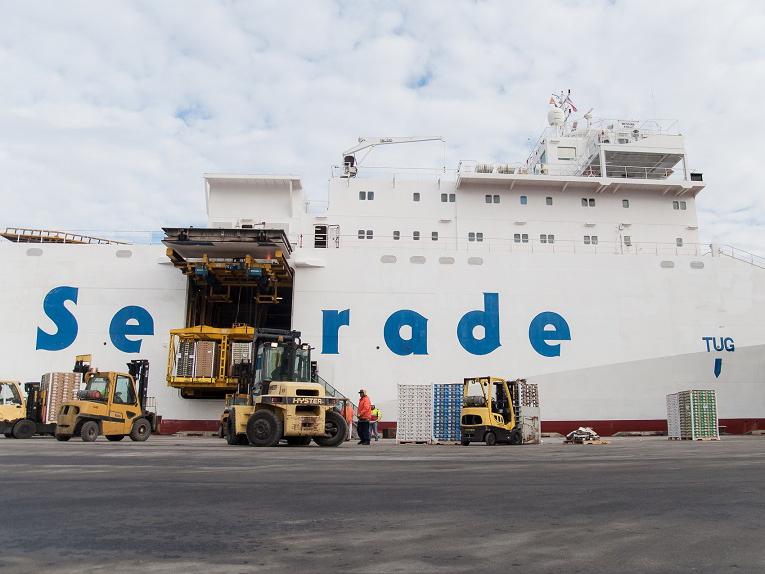 Chinese customs issues tentative requirements regarding refridgerated Chilean fruit imports
Following a risk analysis by the Chinese General Administration of Quality Supervision, Inspection and Quarantine (AQSIQ), the governments of China and Chile have agreed in concept to begin allowing imports of Chilean fruit via refrigerated cargo ships. Although not set in stone, trial shipments are expected to begin September 1, 2016 and conclude one year later.
The Chinese side has issued strict guidelines regarding the origin, loading and shipping of fruit bound for Chinese markets from areas known to have fruit fly species that are non-endemic to China. Chilean ports often fall under this category. According to Ralph Zhou, speaking on behalf of Seatrade China, "This requirement simply indicates the need for the cold treatment of fruit and means cold storage vessels are temporarily unable to provide transport. However it does not indicate that refrigerated ships do not have the ability to meet cold-storage transport requirements."
Zhou went on to tell Produce Report that Seatrade China, the world's largest refrigerated ship -- or 'reefer ship' -- operator routinely ships South African citrus fruits to the United States. Such transport by the company, explained Zhou, is well-established, and the company's operating experience is in line with the United States Department of Agriculture refrigeration requirements.
Today's 'reefer' fleet is highly flexible, with specialized ships that can keep cargo under controlled and constant temperatures. The major advantage to relying on 'reefer' ships lies in point-to-point shipping because while these types of vessels have a slightly shorter transit time than standard container ships, overall refrigeration remains better.
"For the moment, the possibility of using refrigerated cargo ships to import Chilean cherry to China remains large", said Zhou. "This is only our first attempt, so we will continue to strive to make this happen. Perhaps we'll eventually add blueberries too. Zespri kiwifruit has been successfully imported [to China] using refrigerated ships. For Chilean fruit, we will use Zespri's mode of operations as a reference. However, Chilean cherries have mainly been transported on container ships in the past, so ultimately the choice is up to the Chilean side."
Image Source: China Seatrade
Featured Produce
Produce Marketplace
Elangeni Food Group

·

South Africa

Universal Capital Gr

·

Ecuador

AGRI GATEX LIMITED

·

Africa
Joshua Lim

·

Malaysia

City fresh fruit co.

·

Thailand

Chun lin orchard-Sel

·

Taiwan nan
China Market Access List