You are here
Back to top
2018 Year in Review: China's Fresh Garlic Exports
January 10, 2019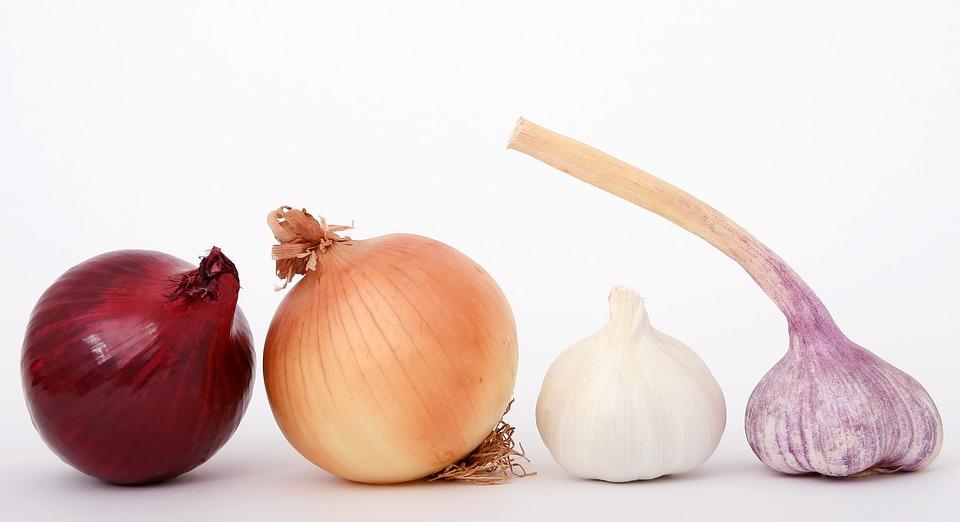 Affected by the sharp drop in domestic garlic prices, the export value of garlic dropped sharply in 2018, while the total volume remained stable. According to customs statistics, from January through November of 2018, China's export volume of garlic was 1.60 million tons and the export value was USD 1.16 billion—a year-on-year rise of 0.4% and drop of 53.3%, respectively.
Overall, the export price of fresh garlic in China exhibited a downward trend over the course of 2018. In January, the average price of exported fresh garlic was around USD 980 per ton, rising to USD 1,030 per ton in February. After that, the price of exported garlic declined rapidly, with especially depressed prices in April and August. Chinese garlic export prices bottomed out in August out at USD 565 per ton, the lowest price in a decade. China's garlic export prices then rebounded slightly from September to October. In November, the garlic export price dropped again to USD 588.53 per ton, with a month-on-month decline of about 10.02%. For the full year, the average export price of fresh garlic from China was USD 721 per ton in 2018: this was 50% less than the average of USD 1,500 per ton in 2017 and a two-thirds drop from 2016. In fact, it represented a slide back to the price level of ten years ago.
China's garlic export quantity and price showed an inverse correlation in 2018. In February, the export price of garlic was the highest, but only 73,000 tons were exported, the lowest volume for the year. In November, the export price dropped to the USD 500 range again, and the export volume also reached a monthly high for the year of 206 thousand tons, up about 67.34% month-on-month. This was also the highest volume during the month of November in nearly a decade. In 2018, Indonesia was still the largest export destination for fresh garlic exported from China, with an annual export volume of about 400 thousand tons. Vietnam and Malaysia ranked second and third.
Normally, with prices falling sharply, the competitiveness of China's fresh garlic market should improve significantly. But, in fact, the volume of exports this year was about the same as last year.This is mainly due to the fact that overseas are already saturated with supply of Chinese garlic. And, with prices (and therefore profits) low, it is difficult for suppliers to develop new markets for Chinese garlic. China's garlic export already accounts for 90% of the world's garlic trade volume. Coupled with the annual import quota of 400 thousand tons in Indonesia, the country with the highest demand, it is difficult to achieve a significant increase in exports.
Exports of garlic and garlic products are also being held back by a lack of technology and processing capacity. The export of processed garlic is limed to dried slices, and the development of highly processed products such as garlic oil and allicin has not formed at scale. In the international market there is a great demand for processed garlic products, so it is an inevitable trend that the industrialization of garlic processing will gain steam in China.
In the domestic market, the price of Jinxiang ordinary grade garlic continued to decline during November, from about USD 0.38 per kg at the beginning of the month to about USD 0.35 per kg at the end of the month, a drop of 7.69% during the course of the month. The price of high-grade garlic was relatively firm, with Jinxiang 5.5cm red garlic at USD 0.45 per kg, compared with USD 0.68 per kg in the same period last year, for a year-on-year decline of about 47.21%. However, according to industry insiders' forecasts, the planation area of domestic garlic will be reduced in 2019, and domestic garlic prices are expected to pick up. Export prices will also be affected by more stable domestic prices, and the export volumes are expected to remain stable.
Upcoming Events
October 19, 2023

to

October 21, 2023
Produce Marketplace
Elangeni Food Group

·

South Africa

Universal Capital Gr

·

Ecuador

AGRI GATEX LIMITED

·

Africa
Joshua Lim

·

Malaysia

City fresh fruit co.

·

Thailand

Chun lin orchard-Sel

·

Taiwan nan
China Market Access List