You are here
Back to top
Zespri Gets Back on Track for Growth and Expands its Distribution in China
May 26, 2015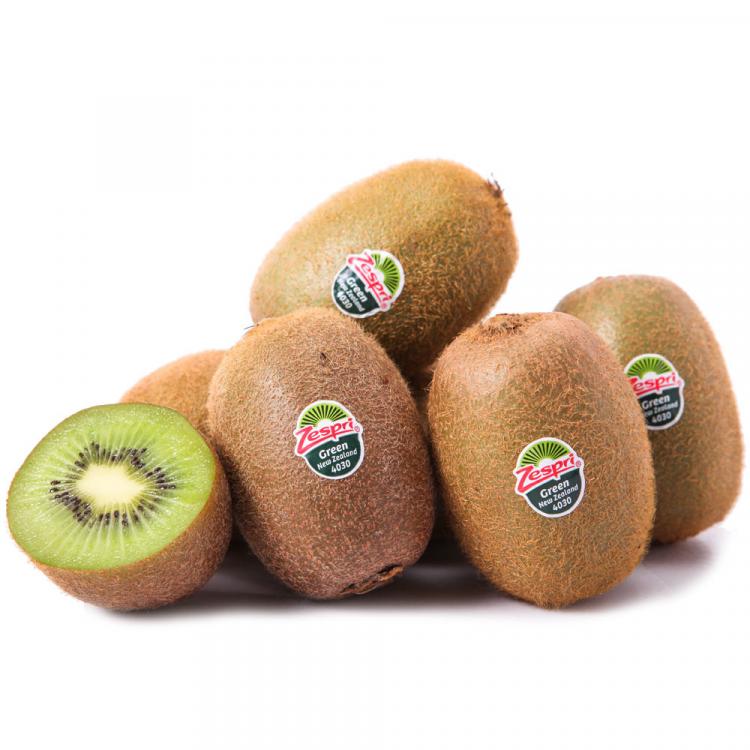 Spring in the Northern Hemisphere is just the right season for harvesting kiwifruit in the Southern Hemisphere. This spring, Zespri kiwifruit sailed across the ocean from New Zealand to China, the crop's native home. Yet the journey for this fruit had just started.  
The first China-bound shipment of the year arrived on April 16, marking the beginning of Zespri's 2015-16 season in China. On April 24, Cuntan Port in Chongqing welcomed its first large cargo of fruit—nine reefers carrying 165 tons of Zespri kiwis valued at CNY 150 million. It is estimated that 200 containers of Zespri kiwis will enter the Chinese market through this port this year. Later the same month, Zespri held its 2015 launching ceremony in Chengdu. Both Chongqing and Chengdu are major cities in southwestern China, and Zespri's recent activity in these cities demonstrates its new marketing strategy in China beyond the traditional first-tier markets. 
In addition, Zespri's distributor, Golden Wing Mau, opened a flagship store for the company's products in Shanghai's Huizhan Market. The flagship store is the first of its kind at home or abroad. Earlier this month, the first ship loaded with Zespri kiwis, exclusively handled by Good Farmer, arrived Tianjin, a milestone for Zespri's sales in north and northeastern China. Zespri's new focus of this season can be interpreted as more emphasis on the second-tier market and a shift to the northern and western parts of China. 
Zespri described the last season as "extraordinary", with total fruit and service payment up 17 per cent on the previous year to $939 million. Zespri's global kiwifruit sales reached $1.568 billion, up 16 percent on 2013/14. Export earnings increased by 18 percent to $1.086 billion versus the 2013/14 season.  
According to Zespri, 69 million trays of Zespri Green Kiwifruit from New Zealand were sold,  at the record-high average per hectare return for the industry of $53,884 and a very strong average per tray return of $6.01. Zespri Chairman Peter McBride pointed out that productivity increase, with average yields now at nearly 9,000 trays per hectare, helped the sales performance. "The shortage of Chilean kiwifruit in the market, following severe frosts in Chile, also contributed to the strong Green returns." he said. 
However, the yellow-fleshed variety Gold suffered a returns fell to $73,890 per hectare and $9.80 per tray, owing in part to the remarkable rebound in Gold kiwifruit production, led by Gold3 also known as SunGold. On the other hand, the robust development indicates SunGold's strong potential even during the PSA crisis. Although there are still a number of orchards and growers affected by Psa, the industry is focused on proactively managing the risk. The volume of New Zealand-grown kiwifruit sales increased 11 percent to 95.2 million trays, thanks to Gold3 continuing to provide a mighty recovery pathway for the industry. Gold3 is on track to reach over 60 million trays of supply by 2019/20 as new plantings and new grafts come into production. 
Moreover, supply of non-New Zealand kiwifruit increased from 11.2 million trays to 13.3 million trays. There was a notable increased in volumes sold into both Europe and China of Green Kiwifruit. 
Zespri admitted that the foreign exchange, the recovery in supply of kiwifruit from Chile and Gold3's rapid volume growth will put pressure on per tray returns. Based on its May forecast, the 2015/16 season sets out a returns range of $5.00 to $5.50 per tray for Green Kiwifruit and $6.70 to $7.20 per tray for Gold Kiwifruit. But despite the possible drop, Zespri Chief Executive Lain Jager promised that will focus on consistently delivering the premium quality and taste and keep its commitment to food safety and sustainability. As for the corporate result, Zespri's net profit after tax for the year is $34.6 million, including deferred Gold license revenue about $13.1 million. 
Featured Produce
Produce Marketplace
Elangeni Food Group

·

South Africa

Universal Capital Gr

·

Ecuador

AGRI GATEX LIMITED

·

Africa
Joshua Lim

·

Malaysia

City fresh fruit co.

·

Thailand

Chun lin orchard-Sel

·

Taiwan nan
China Market Access List