You are here
Back to top
Uruguayan Fresh Blueberries Coming to China this Season?
December 06, 2016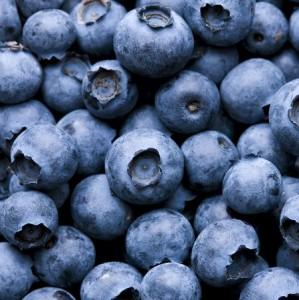 The Chinese authorities announced on November 30 that Uruguayan fresh blueberries have been given permission to import into China. However, the situation may be such that the earliest possible date for Uruguayan blueberries to arrive in China would be sometime next year. In the list of Uruguayan blueberry growers, processors and cold storage handlers, published online by China's General Administration of Quality Supervision, Inspection and Quarantine (AQSIQ), only Gamorel, the largest blueberry producer and exporter in Uruguay, was given the said permit.
It was discussed in the media that China and Uruguay have already started preparing for the trade in blueberries. Uruguay's Ministry of Livestock, Agriculture and Fisheries (MGAP) and Gamorel have been seeking to get China's permission to import blueberries during the peak production season so as to ship the fruit in the best condition. According to Mr. Carlos Fraschini, president of Uruguay's fruit production and export association (Union de Productores Exportadores Frutihorticolas del Uruguay, UPEFRUY), the Uruguayan side has been working hard expediting the process in order to obtain the permission to import before the current production season for blueberries is over.
However, people in the industry are saying that it would be difficult for Uruguay to start exporting blueberries to China during this current season. Uruguayan blueberries have a bumper crop this year, prices are spiraling downwards. On the other hand, the strong US dollar is driving cost up, negatively affecting the growers who may lack the necessary resources to engage in market development in China.
Uruguay's organization for agricultural monitor (El Observador Agropecuario) stated on November 18 that the country has lost 1.5 million kilograms of blueberries, worth 12 million US dollars. Many blueberry growers have stopped picking as supply exceeded demand and the cost of picking exceeded market price.
China's issuance of permission to import brings hope to Uruguay's blueberries industry. However, some are predicting that Uruguay's growers and exporters would only be able to ship out the first batch of blueberries to China by next August or September.
At present, Uruguay has 5 major export companies for blueberries. The country's combined 370 hectares of blueberry production areas are mainly located in the Salto and Paysandú regions
Photo source:ASOEX
Upcoming Events
October 19, 2023

to

October 21, 2023
Produce Marketplace
Elangeni Food Group

·

South Africa

Universal Capital Gr

·

Ecuador

AGRI GATEX LIMITED

·

Africa
Joshua Lim

·

Malaysia

City fresh fruit co.

·

Thailand

Chun lin orchard-Sel

·

Taiwan nan
China Market Access List