You are here
Back to top
Trends and tech in the apple sector revealed at Interpoma 2018
November 21, 2018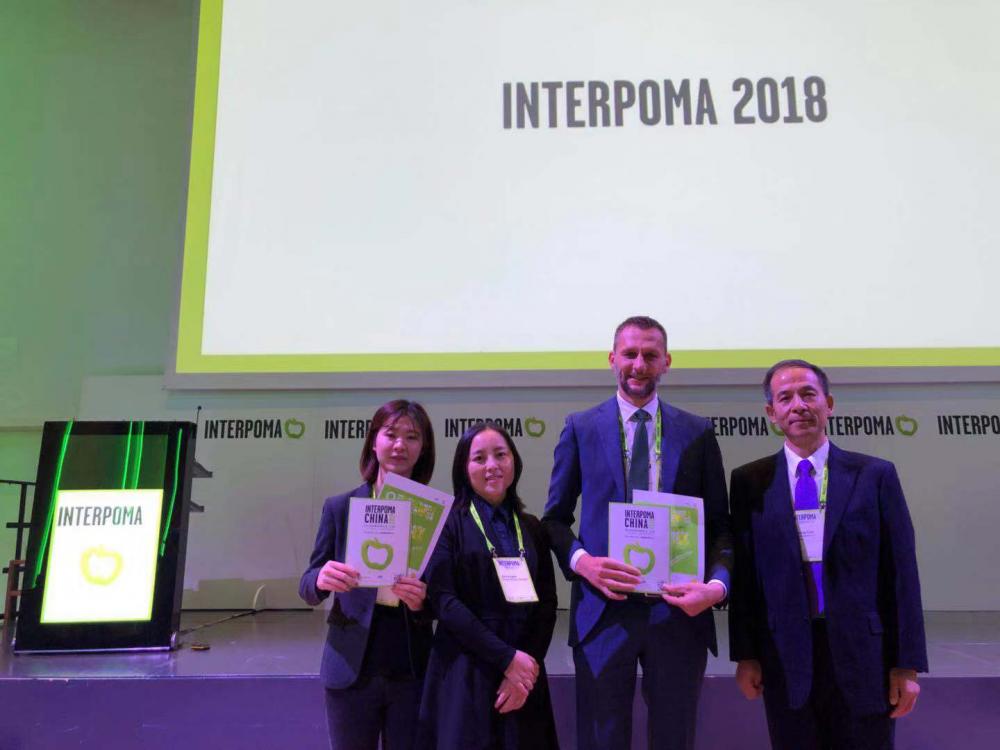 On November 15, Interpoma 2018, the world's largest international apple exhibition, kicked off in Bolzano, Italy. Organized by Fiero Bolzano, the trade show lasted three days during which industry leaders showcased products and services on the exhibition floor, discussed industry trends at the biennial congress "The Apple in the World," and participated in educational excursions to local cooperatives. The first ever Interpoma Technology Award was also introduced this year. As the only professional Chinese produce media outlet invited by the Italian Trade Agency, Produce Report was there to get a firsthand look at this dynamic industry.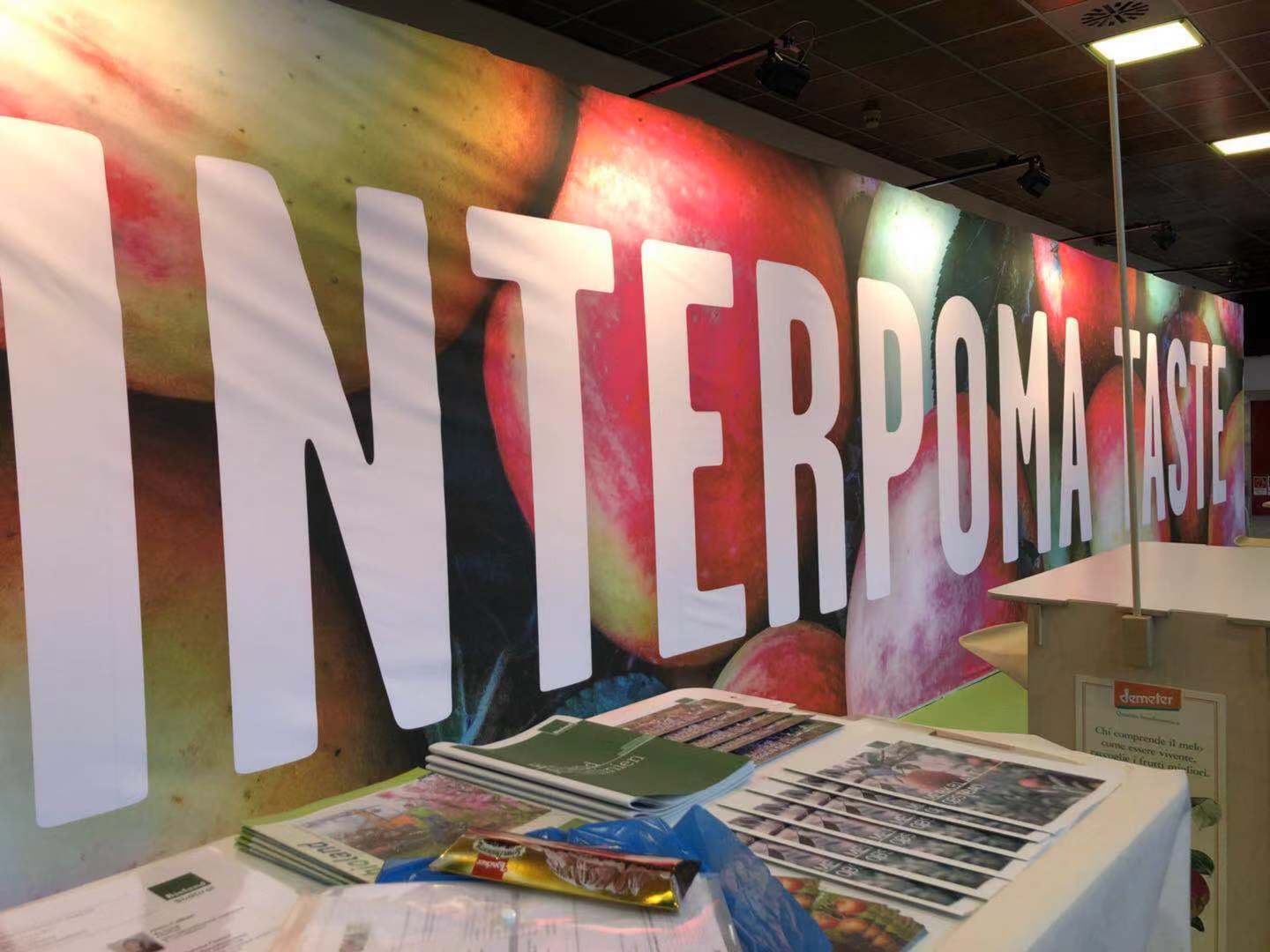 The exhibition was an incredible demonstration of the global apple industry. The host city, Bolzano, has been growing apples for nearly a century. South Tyrol has 18,400 hectares of apple orchards and is home to more than 7,000 family-owned farms. The area is inextricably intertwined with apple cultivation. South Tyrol is responsible for 50% of Italy's apple crop and 25% of the European Union's total organic apple production. During the three day event, the trade show's motto "BZ Loves Apples" could be seen around Hotels and throughout the streets. Restaurants and bakeries in Bolzano even prepared apple-based specialties just for the occasion.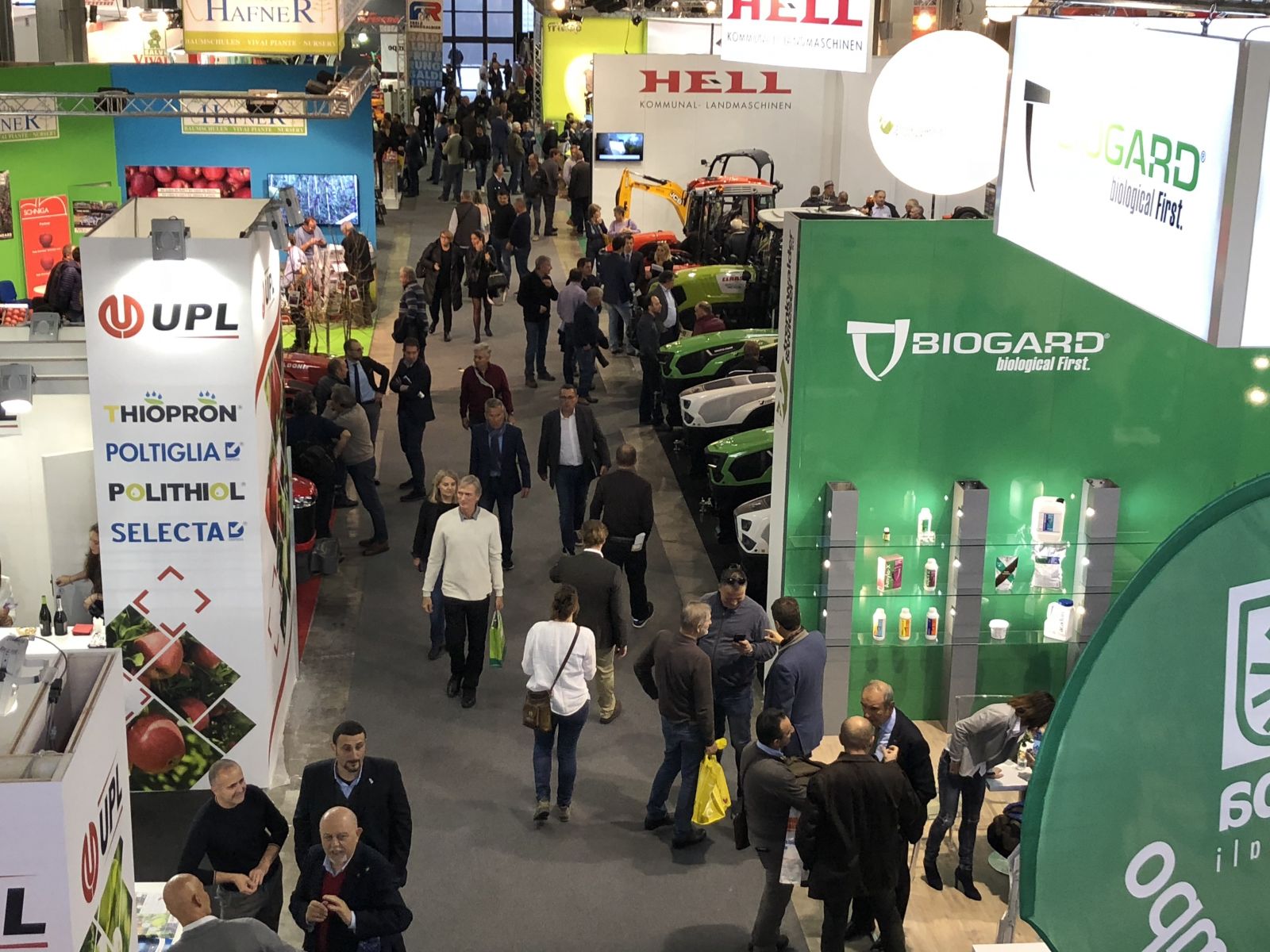 Thomas Mur, Director of Fiera Bolzano and organizer of Interpoma, told Produce Report, "The scale of this exhibition has established a new precedent. We sold out every inch of the exhibition space, receiving nearly 20,000 visitors who poured in from over 20 countries." Every corner of the apple industry was represented at the exhibition, from cultivation and breeding to machinery and packaging. This was an event that every apple professional needed to attend.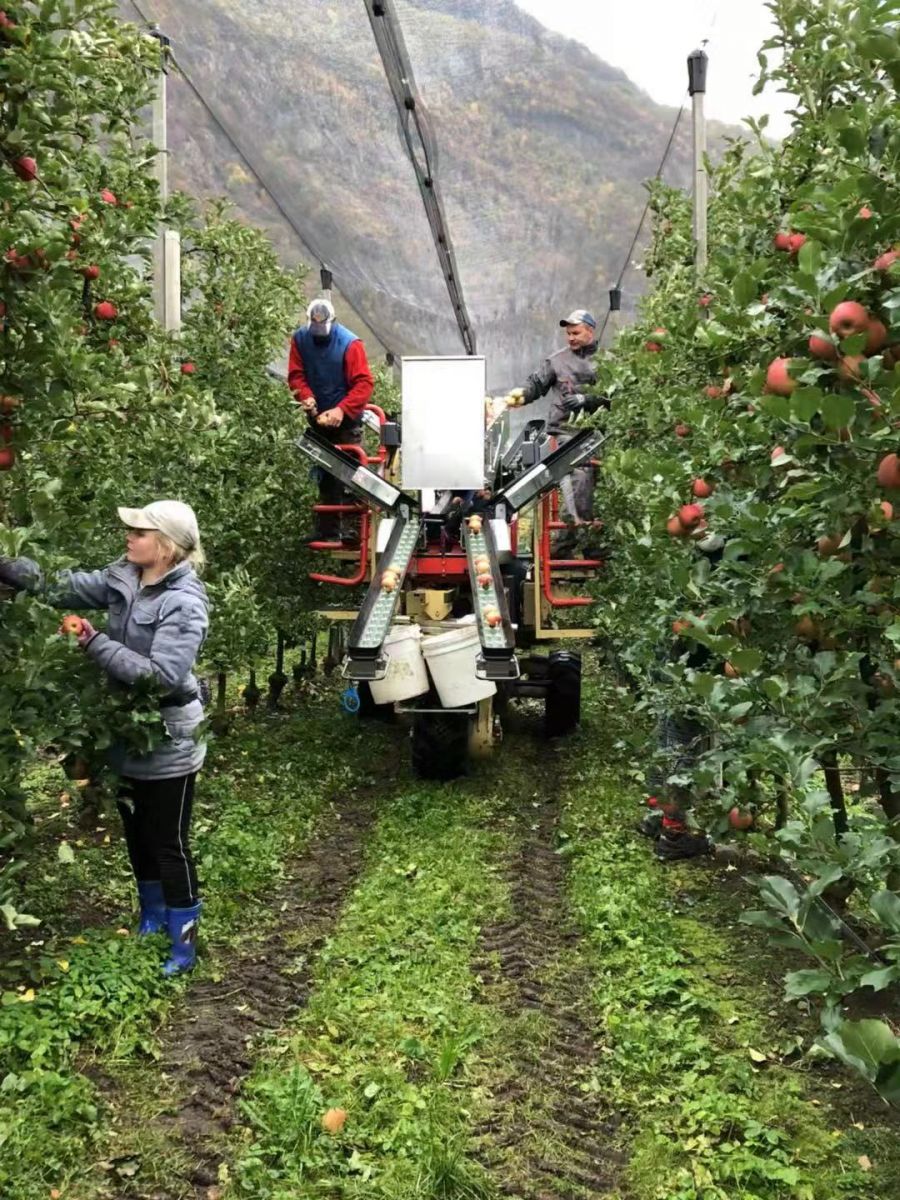 In addition to the lively exhibition area, attendees were also welcomed to participate in optional tours to apple farms, storage facilities, and packaging centers of local cooperatives. One excursion to NOI Technology Park showcased cutting-edge scientific developments in apple related research. Research institutes at NOI provided insight about bioactives, apple waste, and freeze-drying technologies.
Another tour brought participants to Melinda Consortium's one of a kind underground cold storage facility, which utilizes mines as locales for Controlled Atmospheric (CA) cold storage. During the tours, participants were able to consult with industry professionals working on the ground and observe the best practices for apple growing and processing in Italy. There were nine tours in total that were spread across each day of the trade show.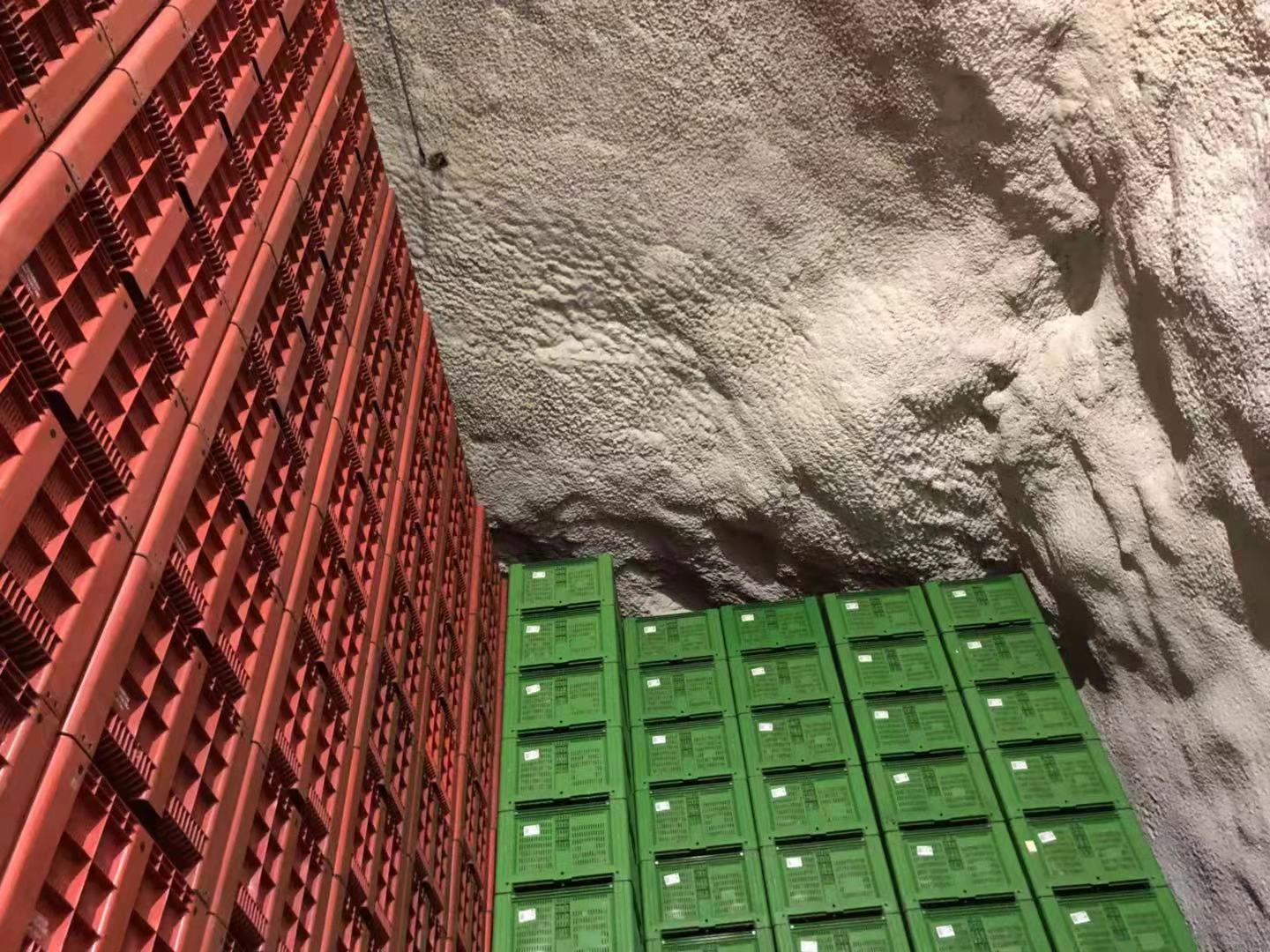 On the first and second day, international experts and representatives convened at "The Apple in The World," a biennial congress that addresses innovation, consumer behavior, global trends and more. Organizer Kurt Werth along with Jochen Kager of AgroFresh spoke on recent trends in global apple production, highlighting significant changes in apple production that have occurred in Eastern Europe, Russia, the Middle East, and Asia. They described apple cultivation as thriving, especially in Russia where the planting area of apples is expanding rapidly. Adam Paradowski, from Poland media Plantpress, reported Poland's annual apple production has achieved 4.5 million tons in 2018 - twice the apple production in Italy. At the same time, Russia's embargo on apple imports has significantly impacted the industry. Also, entering new markets, such as China, remains a challenging task for European businesses.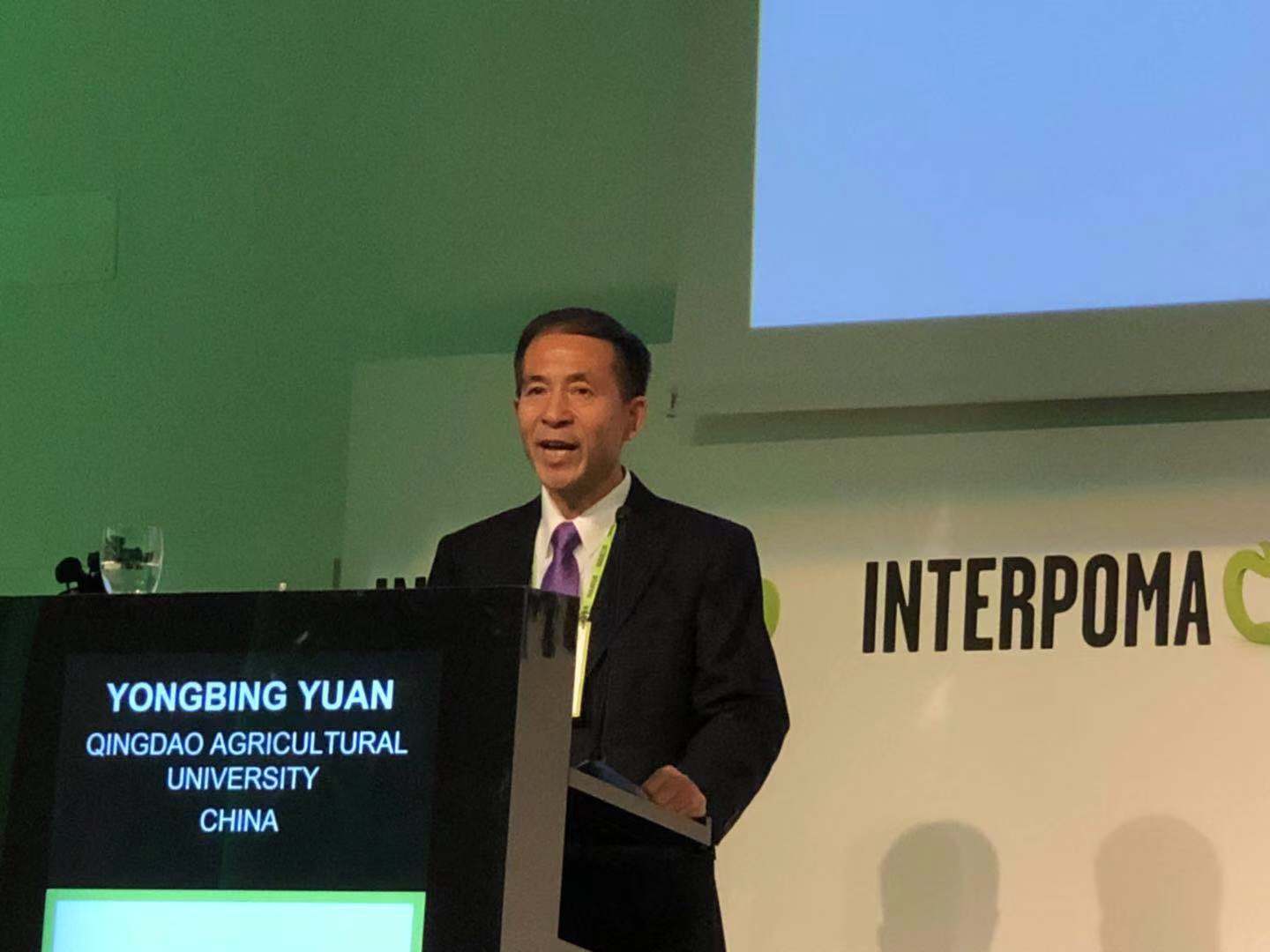 The conference shared the spotlight with China. Yongbing Yuan, a professor from Qingdao Agricultural University, introduced the situation of China's apple production and development. China is the world's largest apple producer with an annual output of 43-45 million tons (the world's total annual production is 83-85 million tons).  However, Professor Yuan pointed out that only 5% of China's apple orchards are modernized, while the rest are primarily traditional orchards in need of transformation. For this reason, China has the potential to become a large market for European businesses selling technologically advanced products and services.
This year also marks the first-ever Interpoma Technology Award, which recognized innovative technologies and products on display at the trade fair. The award was organized by Fiera Bolzano, Free University of Bozen-Bolzano, and the Italian Society of Fruit, Vegetable and Flower Growers. The recipients of the award were the Biogard Division of CBC Europe and Biometic (a division of Microtec) for their respective innovations in pre-harvest and post-harvest technologies.
The 11th Interpoma Trade Fair leaves us looking forward to their next stop. Interpoma China will be held 15-17 April 2019 at the Shanghai New International Expo Center. The move to Shanghai comes after two consecutive years of organizing the event in Weihai.
Featured Produce
Produce Marketplace
Elangeni Food Group

·

South Africa

Universal Capital Gr

·

Ecuador

AGRI GATEX LIMITED

·

Africa
Joshua Lim

·

Malaysia

City fresh fruit co.

·

Thailand

Chun lin orchard-Sel

·

Taiwan nan
China Market Access List