You are here
Back to top
Three Squirrels Invites Applications from Investors to IPO
June 11, 2019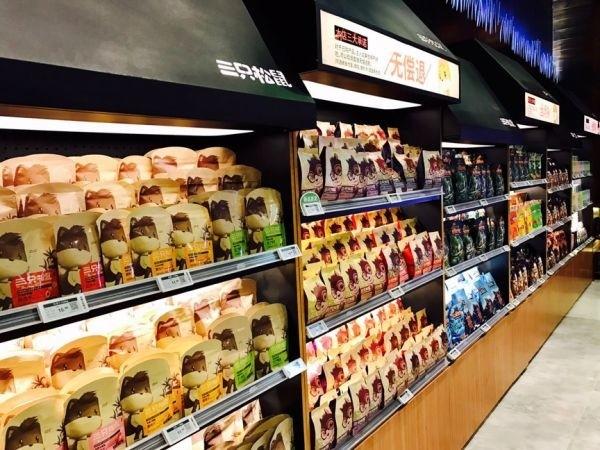 According to Sina Finance, Three Squirrels, China's largest nut and snack food e-commerce company, is to invite investors to submit applications to purchase its newly-listed IPO shares on June 12. Initial share prices are expected to be 10.74 yuan per share.
According to the company's prospectus, Three Squirrels' operating income in 2018 was seven billion yuan, or more than 40% higher than it was the year prior. The Anhui-based company is primarily backed by the U.S. venture firm IDG Capital Partners, which holds a 38.68% in Three Squirrel shares, and Capital Today, a leading Chinese private equity firm which controls 30.31% of the company, with Three Squirrel's founder Mr. Zhang Liaoyuan owning a 19.26% share in his own company.
Both IDG Capital Partners and Capital Today have been closely involved with Three Squirrels since the company's founding in 2012, investing USD six million in the company in 2013 and providing USD 18 million in C-series funding in 2014. Thanks in part to this funding, Three Squirrels has been able to expand rapidly since its founding to become the largest snack brand in China and the leading food products retailer on Alibaba's Tmall e-commerce platform for seven consecutive years, where it reaches an online community of more than 100 million hungry consumers. In 2016 the company opened its first brick-and-mortar shop and now owns more than 100 self-operated "Three Squirrel Feeding Stores", 40 smaller franchise stores, and distributes its products to over 38,000 convenience stores across China.
The road to IPO has been neither smooth nor easy for the company. In March 2017, Three Squirrels submitted its prospectus to the China Securities Regulatory Commission for review but voluntarily withdrew its application, resubmitting it in October 2017 just to have it rejected in December of the same year. The company finally successfully passed the commission's review on May 16, 2019.
Image Source: Bakeryandsnacks.com
Upcoming Events
October 19, 2023

to

October 21, 2023
Produce Marketplace
Elangeni Food Group

·

South Africa

Universal Capital Gr

·

Ecuador

AGRI GATEX LIMITED

·

Africa
Joshua Lim

·

Malaysia

City fresh fruit co.

·

Thailand

Chun lin orchard-Sel

·

Taiwan nan
China Market Access List