You are here
Back to top
SWEEKI increasing globally: directly from Chile to China with the same quality
June 15, 2017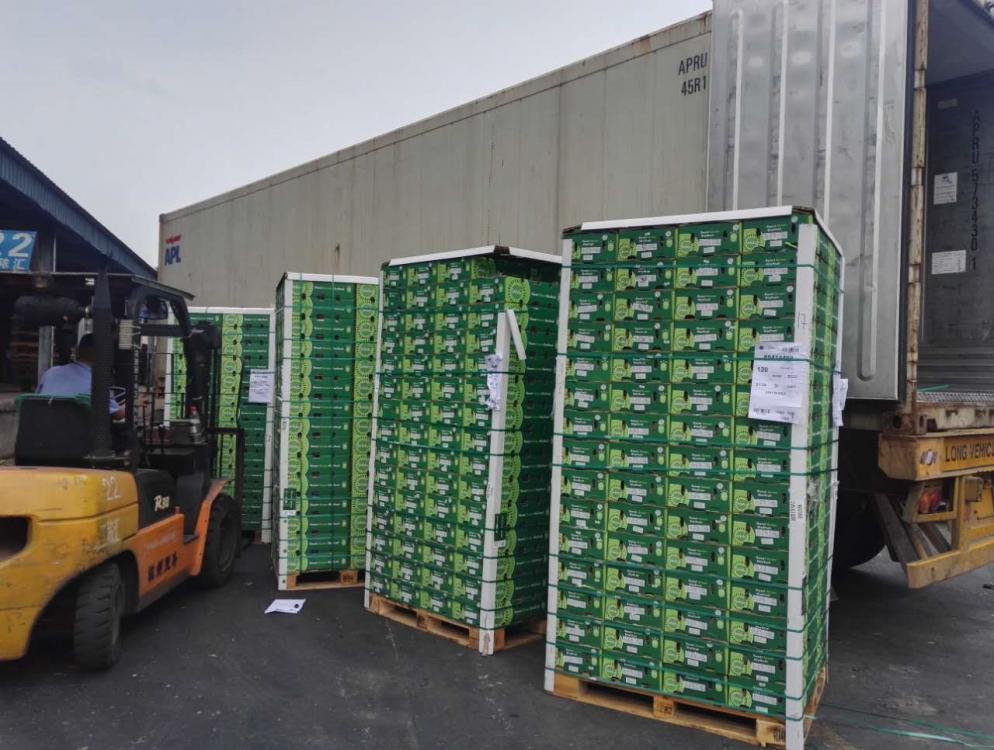 The Origine Group's kiwi premium available 12 months a year thanks to partnership with Chilean producer. In fact, after a few months of negotiations, trading partner was identified that fully shared the Origine Group strategies. The first approaches took place during Fruit Logistics in Berlin, and eventually there was a partnership agreement with an important Chilean producer. These days, the first Sweeki kiwifruit containers landed in China in Guangzhou Market. The leading B2B company Frutacloud has imported the products and started the local promotion. Now, Sweeki has been available at the retail stores in Guangzhou such as Neighbor supermarket. It will also bust into Indonesia and Malaysia.
The international growth of Sweeki kiwi does not stop. Thanks to the excellent positioning of its customers, Origine Group - the owner of the brand - has decided not to stop product availability by becoming Sweeki a brand and a product available 12 months a year with the same quality.
The interest for China and the Far East markets is a constant of the business policies of Origine Group. A first approach took place in early January 2017 when, at the time of the arrival of the first Sweeki container in China in the Guangzhou Market was organized  variety of promotional initiatives where received  very positive feedback . "Supply continuity - says the General Manager of Origine Group, Alessio Orlandi - is the key basis for creating brand recognition, but more important is to provide the same quality standard to the customers throughout the year. The first important step has been made. "
The consortium Origine Group was born on August 7, 2015 by the strategic alliance between 9 leading companies in Italy and Europe in the production and marketing of fresh fruit and vegetables. The consortium - founded by Afe, Apofruit, Fruit C2, Gran Frutta Zani, Kiwi Uno, Op Kiwi Sun, Pempa-Corer, Salvi-Unacoa, Spreafico - consists of companies already firmly present on national and international markets with total turnover Of over 900 million euros, which have pooled their resources to deliver a top-quality product, working together on innovation and new varieties to emerge in emerging markets. This new pole of Italian fruit garden focuses on the two products of excellence in the national fruit and vegetable basket, pears and kiwis, but the objective is to widen the interest in other products as well. The production potential is over 200,000 tons of product between kiwis and pears. Two brands available to the consortium: Sweeki for kiwi and PeraItalia for pears.
Featured Produce
Produce Marketplace
Elangeni Food Group

·

South Africa

Universal Capital Gr

·

Ecuador

AGRI GATEX LIMITED

·

Africa
Joshua Lim

·

Malaysia

City fresh fruit co.

·

Thailand

Chun lin orchard-Sel

·

Taiwan nan
China Market Access List