You are here
Back to top
SF Express Entering New Retail with Shop in Chongqing
June 25, 2018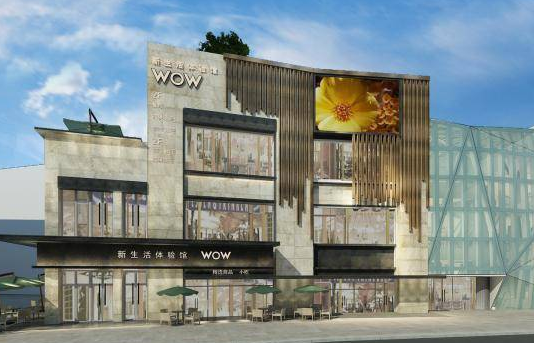 Recently, SF Express's cross-border e-commerce platform opened its "Wow Global Specialty Products Shop" in Chongqing, the populous direct-controlled municipality (by central government) in Southwestern China. The four-storey building has a total retail space of 3,000 square meters. It is the city's largest cross-border "New Retail" shop.
"Wow Global Specialty Products Shop" is a multi-line shop integrating overseas imported product and services. Its offerings include snacks and health drinks favored by social media celebrities, Japanese frozen treats, fashion make-ups, as well as Japanese beauty salon etc. All the products are specially picked by professional procurement teams posted to different parts of the world. SF's store uses advance information technologies including facial recognition software and behavioral analytics. Shoppers may choose to purchase directly from the store or just placing orders and effecting payments for products to be shipped directly from abroad.
The "New Retail" model involves using data analytics and omni-channel technologies that create a seamless consumer journey between online and offline channels. It began in China with the opening in Shanghai of the first unmanned store in 2017. Thereafter, the Alibaba Group and Jingdong Group launched their unmanned stores in quick succession. For SF Express to enter into the New Retail territory, it is leveraging on the huge amount of data about online shoppers that the courier giant has accumulated over the years. Behavioral analytics can be performed on these data to reveal insights into the consumers and their shopping habits. According to SF's President, Mr. Wang Wei, "New retail integrates online and offline channels, marketers' understanding of their customers and timely response to the latter's needs…..SF is using its huge on-the-ground network, air cargo handling capacities and its 2000+ researchers to build a national brand of integrated services encompassing online e-tailing, and an offline supply chain having the capability to handle both heavy cargoes as well as items requiring the cold chain, for both intra-city delivery as well as cross-border shipments."
Chongqing is one of the first cities named by the central government for testing cross-border e-commerce operations. In 2016, it set up a general cross-border e-commerce experimental site. Chongqing's advantages include direct flights to Europe, as well as land, water, and air transportation to Southern China. These factors are most valuable for setting up cross-border e-commerce centers in Western China and can thus explain why the city has been chosen by SF for its "Wow Global Specialty Products Shop".
Upcoming Events
October 19, 2023

to

October 21, 2023
Produce Marketplace
Elangeni Food Group

·

South Africa

Universal Capital Gr

·

Ecuador

AGRI GATEX LIMITED

·

Africa
Joshua Lim

·

Malaysia

City fresh fruit co.

·

Thailand

Chun lin orchard-Sel

·

Taiwan nan
China Market Access List