You are here
Back to top
Redlove Apples, More Than Meets the Eye
November 10, 2017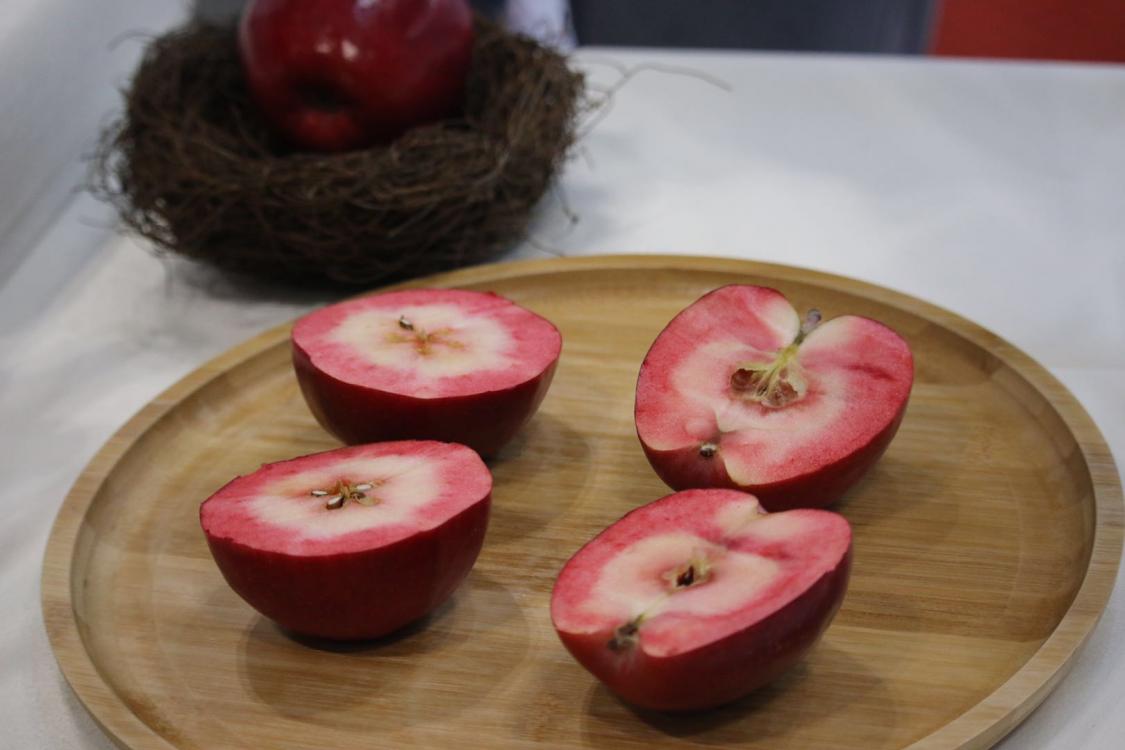 The Xinjiang-grown Redlove, a red-fleshed apple variety, was quite the spectacle at this year's China International Fruit & Vegetable Fair (China FVF 2017). Guonong Baoxing Agricultural Development Company grows the rosy-fleshed apple in Aksu Prefecture, Xinjiang. For more details, Produce Report interviewed Mr. Yan Wenbao, CEO of Guonong Baoxing, at the trade fair.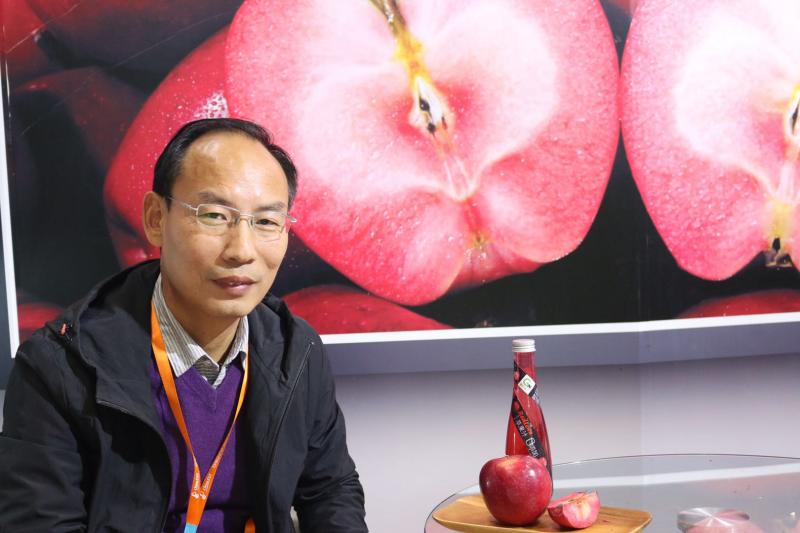 According to Mr. Yan Wenbao, this is the company's second time participating in China FVF. Last time, their red-fleshed apple won an award for its uniqueness and strangeness. The production of the rubicund-meat apple, known as the Redlove, originated in Switzerland. Back in 2014, Guonong Baoxing began planting trials on less than 100 mu in Aksu Prefecture. The trails resulted in Redlove apples with a taste and appearance superior to its European counterpart. Accordingly, growing areas expanded to over 500 mu the following year. Presently, the land area used for the production of Redlove apples has increased to 3,500 mu—an increase of 2000 mu is planned for next year.
European-grown Redlove apples are somewhat sour. Therefore most of them are used for the production of juices, wines, and jams. Chinese red-fleshed apples, on the other hand, are more fitted for consumer consumption because of their sweet taste and fragrance. Moreover, Mr. Yan explained, the natural environment of Aksu Prefecture is very suitable for the production of attractive and sweet apples. Guonong Baoxing has plans to mass produce Redlove apples and make a market launch in the next few years.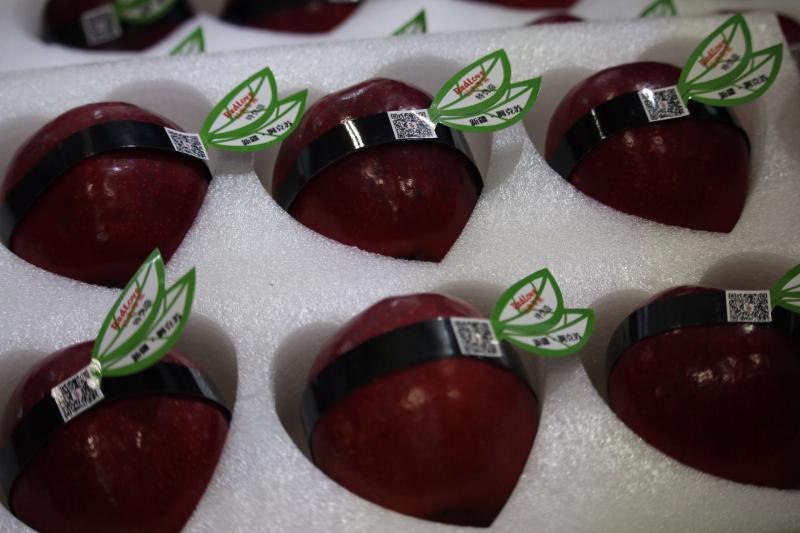 A journalist of Produce Report tasted their Redlove apples and juices at the event. She described a sweet and sour taste embodied by a fragrant smell. As for the juice, it had an attractive red color and an excellent flavor. Due to the juices natural coloring, the product should have broad prospects in the juicing market. Currently, 53-63% of Chinese red-fleshed apples are used for juicing.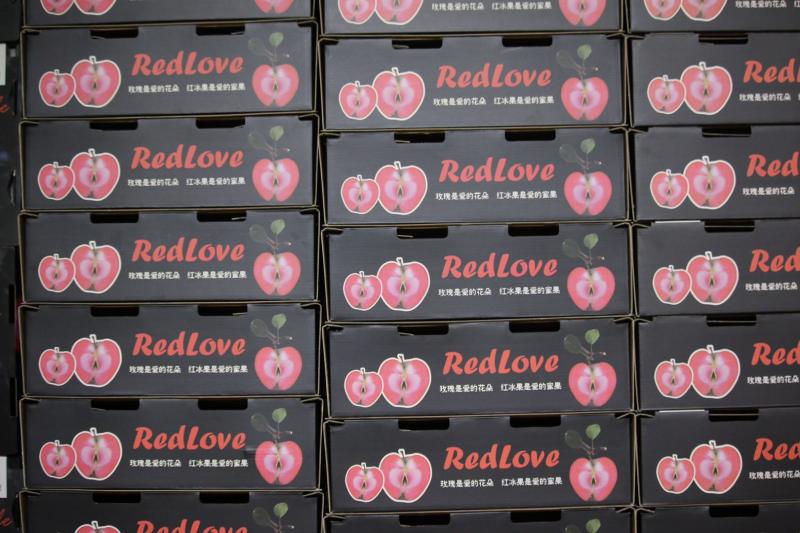 In terms of mass production and sale of the product next year, Mr. Yan told Produce Report that Baoxing made a preliminary decision to use online sales channels exclusively during early stages. Doing so will allow them to maintain quality control and customer service needs. Red-fleshed apples not only possess great flavor and unique appearance, but they also have a value advantage. Many anticipate excellent prospects for red-fleshed apples in the current environment of growing consumer awareness.
Upcoming Events

September 06, 2023

to

September 08, 2023
October 19, 2023

to

October 21, 2023
Featured Produce
Produce Marketplace
Elangeni Food Group

·

South Africa

Universal Capital Gr

·

Ecuador

AGRI GATEX LIMITED

·

Africa
Joshua Lim

·

Malaysia

City fresh fruit co.

·

Thailand

Chun lin orchard-Sel

·

Taiwan nan
China Market Access List