You are here
Back to top
[Press Release] South African Table Grapes 2019/2020 Crop Estimates
October 26, 2019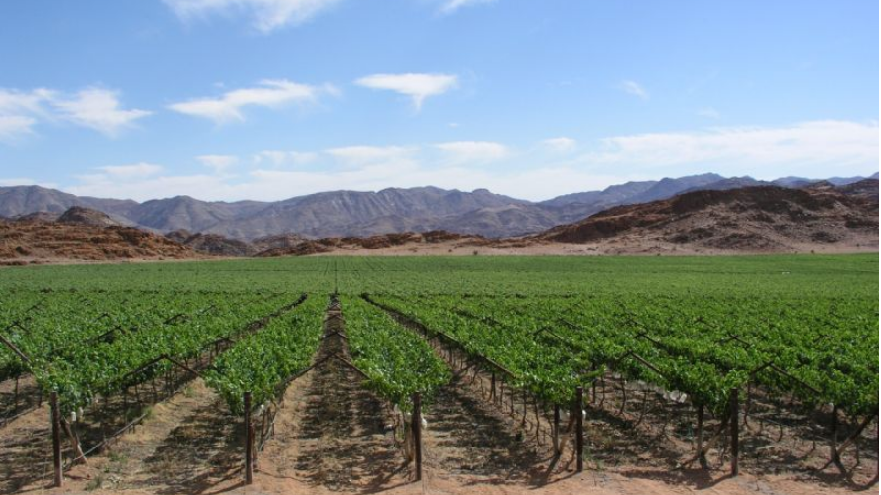 This content has been published as provided by its author. It has only been modified from its original version to follow Produce Report editorial guidelines and for necessary website formatting.
October 18, 2019 – The South African Table Grape Industry (SATI) released the first crop estimate for the 2019/2020 season, with intake volumes estimated to be between 61.05 million and 67.80 million cartons (4.5 kg equivalent).
Packing in the Northern Provinces region, the earliest region, begins normally at around week 44, while indications are that the Orange River and other regions are likely to start up to one week earlier.
According to SATI Chairman Fanie Naudé, increased competition in world markets convinced the industry to refocus all efforts, from vineyard to market, on supplying its discerning markets with only the best quality product which the South African table grape growers have become renowned for.
This drive is supported by the latest vine census which reflects the South African table grape industry's response to market preferences for new varieties that gave rise to accelerated replacement of older generation varieties with new generation varieties. A larger percentage of young vines are currently not bearing or not in full production yet, compared to previous years.
Crop estimates are done in cooperation with growers and industry experts representing all production regions. SATI will use this structure to be more responsive to in-season developments and deviations.
The estimate, in the table below, was reached by considering the best available information, experience and observations, the latest industry vine census, and historical data.
First crop estimate for 2019/2020 season (in cartons, 4.5 kg equivalent)

The Northern Provinces region is expected to continue its growth trend of the past few years, mainly due to new varieties and plantings coming into full production.
The Orange River region will closely follow, with an earlier start to the harvest expected. The current trend is likely to continue, whereby table grape varieties suitable to be dried and not economically viable in the fresh table grapes export markets will be utilized for dried grapes (raisins). A normal crop is expected.
Despite enough winter rain and a full dam, vineyards in the Olifants River region are still recovering, albeit slowly, from the prolonged drought, hence the modest estimate for this region.
Although crop development just started, production volumes for the Berg and Hex River regions are estimated to follow their normal trends.
The industry, especially in the Western Cape, is aware of the scarcity of water and will continue to manage this resource responsibly while they will apply the lessons learned during the drought.
For enquiries, please contact:
Willem Bestbier, SATI CEO at +27 (0) 21 863 0366.
Jacques Ferreira, Information and Systems Manager at +27 (0) 21 863 0366.
Image: South African Table Grape Industry
Featured Produce
Produce Marketplace
Elangeni Food Group

·

South Africa

Universal Capital Gr

·

Ecuador

AGRI GATEX LIMITED

·

Africa
Joshua Lim

·

Malaysia

City fresh fruit co.

·

Thailand

Chun lin orchard-Sel

·

Taiwan nan
China Market Access List