You are here
Back to top
Mr Avocado: New Ripening Center, 3-4 Times Sales Growth in Next Three Years
April 11, 2018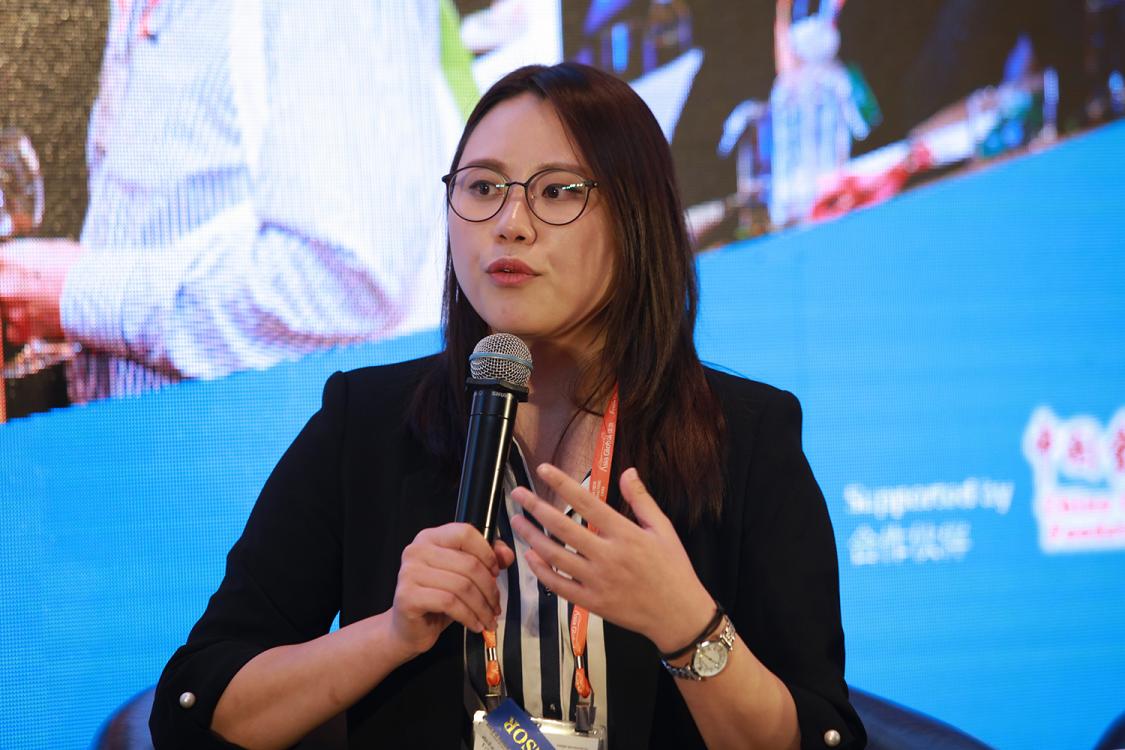 Jade Shen, General Manager, Mr. Avocado, speaking in Shenzhen in late March at PMA Fresh Connections: China
"High quality imported fruit are becoming part of the daily life of every Chinese consumer," says Jade Shen, General Manager of Mr. Avocado. And no fruit more so than avocados, which, despite low import volumes compared to some other fruits, are hot with consumers and growing very quickly. Speaking at last month's Fresh Connections: China conference in Shenzhen, Shen predicted that Mr. Avocado's sales will grow by three to four times current levels over the next three years.
This growth will partially be fueled by a new Avocado ripening center, announced at Fresh Connections, and positioned in the Pearl River Delta to serve the southern China market.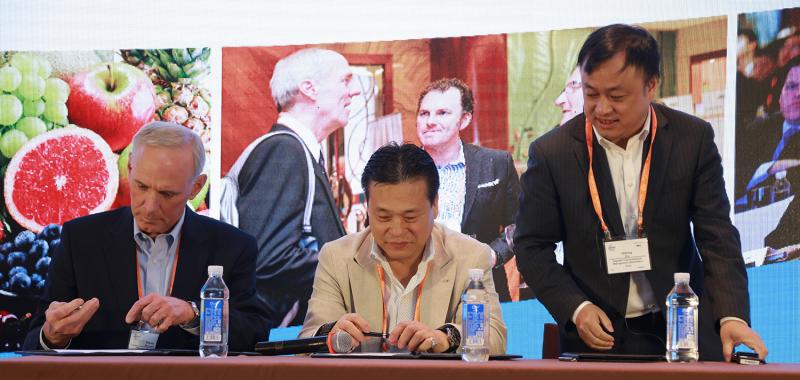 Mr. Avocado, a brand which has only been on the market for about a year, is a joint venture among dominant global avocado supplier Mission Produce, Chinese importer Lantao, and Pagoda, a chain of thousands of fruit retail shops across China. The three partner companies last year in Shanghai opened China's first avocado-specific ripening facility to provide Chinese consumers with ripened Mr. Avocado branded avocados supplied by Mission. The new southern China ripening facility is scheduled to open in September.
According to Shen, Avocados have historically been held back in the China market not only by consumers' lack of familiarity with the fruit and how to prepare and consume it, but also by the inability of traditional fruit wholesalers to give the fickle fruit the storage and handling it needs: "Avocado is temperature sensitive and maintaining the cold chain is essential. Traditional wholesale markets introduce problems like breaking the cold chain, improper storage, and delays on distribution."
These problems have given many Chinese consumers a poor first experience with avocados and limited the growth potential for the fruit, says Shen. The problem has been compounded by a preference by retailers to sell green fruit to avoid shrink.
Mr. Avocado represents Mission, Lantao and Pagoda's efforts to correct this problem through branding, consumer education, and, most importantly, integration of ripening technology into every Mr. Avocado fruit. "We have a system that we can control form the very beginning, starting from the growers, to the packers to shipment directly to our ripening center and to the retailers," says Shen.
When Mr. Avocado went on the market in 2017, it was available at first in Pagoda fruit shops nationwide.  Shen reported that the fruit are now available in a wider range of online and offline retailers, including Miss Fresh, 7Fresh, Ole, and smaller regional grocers.
Shen says avocados first started being imported into China in 2005, starting with quantities of just a few pallets at a time. By 2011, the figure was 31.8 tons. Last year, China imported more than 32,000 tons of avocado on 28% YOY growth.
Upcoming Events

November 04, 2021

to

November 06, 2021

February 09, 2022

to

February 11, 2022

September 07, 2022

to

September 09, 2022
Produce Marketplace
Tien Thinh Agricultu

·

Vietnam

Tien Thinh Agricultu

·

Vietnam

Tien Thinh Agricultu

·

Vietnam
China Market Access List