You are here
Back to top
Jiaxing Fruit Market Sept Report: Holiday Effect and Brisk Sales
October 18, 2017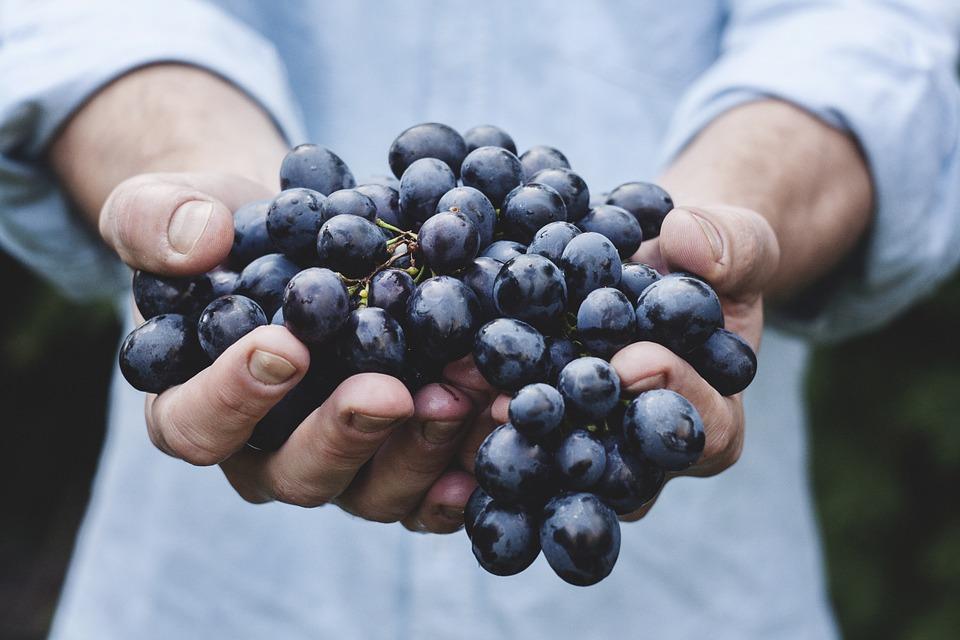 Jiaxing Fruit Market recently issued an official market report for September. This year the market shepherded an environment of brisk buying and selling. It so happens that two national holidays, National Day and Mid-Autumn Festival, overlapped in October. For this reason, distributors made certain to secure an ample supply of goods during the last half of September. Below are the highlights of Jiaxing Fruit Market's market report.
According to statistics, the monthly year-on-year growth rates for September's market trading and transaction volume increased by 20.55% and 27.58% respectively. In the past three quarters, year-on-year growth rates for trading and transaction volume grew by 23.15% and 45.57% - the latter exceeded last year's growth during this period.
Grape Sales Remain Brisk
Autumn is peak season for fruit sales—one after another, Fujian honey pomelo, Xinjiang Hami melon, Anwei Tangshan pear, Shandong/Shaanxi apples, and Yunnan/Sichuan pomegranates will enter the market. In September, Jiaxing Fruit Market's average daily transaction volume surpassed 8000 tons. Among that, summer grapes were an eye-catcher. The main reason grapes become one of the pillar products lies in the products abundance and superior quality.
This year, the price of the much loved Kyoho grapes remained between RMB 10-16 per kilogram. More common local varieties were somewhat more affordable at RMB 6-10 per kilogram. Nonetheless, the price of Zhejiang's high-end grape varieties dropped to RMB 20 per kilogram, which is 20% less compared to the price last year.
Huxian grapes rocked the market this year. Located in the central regions of Shaanxi's Guanzhong Plain, Huxian enjoys four seasons each with distinct characteristics. The wealth of light, heat, and water are very suitable for growing grapes. Of Jiaxing Fruit Market's Huxian in-demand grapes, the "Hutai Number 8" was the most sought after. Other varieties from Huxian include Summer Black, Xinghua Wang, and Red Parados. The wholesale price of newly listed Hutai Number 8 grapes is around RMB 9-10 per kilogram. And although the price is not cheap, consumers continue to favor them. For instance, daily sales volume for this variety exceeded 248.5 tons on September 9.
Compared to last year, prices of grapes fell by 5.47%. The price range, however, is more concentrated this year because the best local varieties have already been bought up. Entering the market now are medium to lower-medium quality grapes, which have kept the price relatively stable.
Ample Supply During the "Double"-Holiday Forced Prices Down
The average price of Jiaxing Fruit Market's products during September was RMB 7.96 per kilogram – that is, 5.83% year-on-year growth. During the National Holiday and Mid-Autumn Festival, market supply remained ample, which influenced a decline in average price for apples (3.18%), watermelons (9.73%), mangos (23.50%) and imported fruits (6.51%). Nevertheless, the price of small melons and grapes increased during this period by 17.18% and 3.52% respectively.
Trade of In-Season Fruits Flourish
In September, well-performing fruit, in terms of monthly trade and transaction volume, also included the Hami melon (44.7 thousand tons, RMB 236 million); Red Fuji apples (10.6 thousand tons, RMB 70.65 million); Honey Pomelo (22.4 thousand tons, RMB 135 million); pomegranates (15.7 thousand tons, RMB 172 million); and Winter Jujube (12.9 thousand tons, RMB 155 million). These five fruits made up 60% and 34.7% of September's transaction volume and trade volume respectively.
October Forecast: Trading Volume to Decrease Leaving the Holiday Season
Next month's trade volume is expected to decline as the "double"-holiday effect diminishes. Increasing amounts of new seasonal fruit listings will move prices downward. Tending fruits for the next period will include Red Fuji apples, honey pomelo, and tangerines. Other high-end fruits will be popular as well.
Upcoming Events

September 06, 2023

to

September 08, 2023
October 19, 2023

to

October 21, 2023
Featured Produce
Produce Marketplace
Elangeni Food Group

·

South Africa

Universal Capital Gr

·

Ecuador

AGRI GATEX LIMITED

·

Africa
Joshua Lim

·

Malaysia

City fresh fruit co.

·

Thailand

Chun lin orchard-Sel

·

Taiwan nan
China Market Access List