You are here
Back to top
Interpoma China - the program for 'China and the apple in the world' has now been finalized
March 31, 2017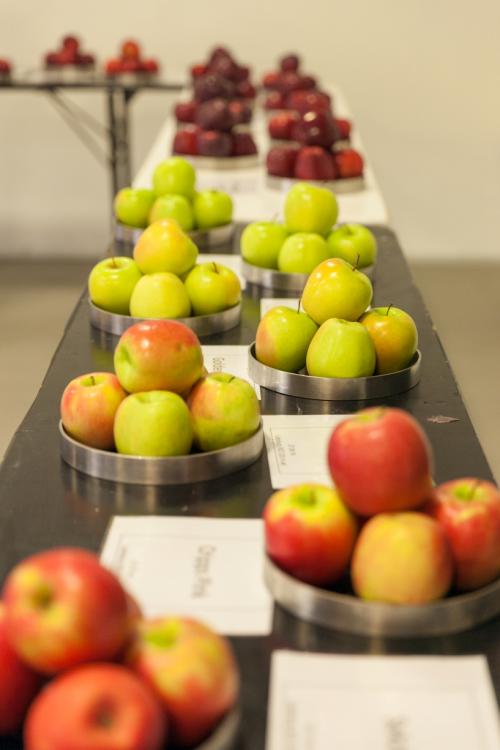 Bolzano, 27 March 2017 - As part of the Interpoma China Congress & Exhibition 2017, the event dedicated to the cultivation, conservation and marketing of apples, Fiera Bolzano, with the involvement of a pool of renowned pomologists and in partnership with the Weihai Municipal Agricultural Bureau and the Quingdao Agricultural University, is organizing a high-level conference for experts and representatives of the apple industry in China. In total, there will be ten or so speakers from the world's leading apple production areas who will be addressing the most pressing issues currently affecting the industry, from Wednesday 28 to Friday 30 June 2017, from 8:30 am to 12:30 pm.
The first day (Wednesday 28 June) will be dedicated to the theme of 'China and the apple industry in the world', and will involve discussions on the current status and prospectives for the apple industry throughout the world, but also on apple quality standards, consumer trends and marketing operations in the world, along with high-density planting, using the example of what is currently happening in Korea.
The second day (Thursday 29 June) will tackle 'Various techniques from tree nursery to orchard', looking at cultivars, nurseries, irrigation, fertilization, soil management, thinning, and management of pests and insects.
The final day (Friday 30 June) will focus attention on 'Saving costs and increasing efficiency'. In particular, discussions will center on mechanization, labor saving strategies and orchard management. Examples will be provided from other nations on modern apple industry organizations and there will be an illustration of new techniques and economic ways to transform and upgrade the apple industry in China.
The conference will also involve an exhibition on Chinese and international companies from the apple sector, which will be open to the public on Wednesday and Thursday from 8:30 am to 5:00 pm and on Friday from 8:30 am to 4:00 pm.
The project is being organized in cooperation with: The Weihai Municipal Agricultural Bureau, the Fruit Tree and Tea Workstation Weihai City, The China Council of the Promotion of International Trade, Weihai Branch and The Weihai News Group.
Upcoming Events
October 19, 2023

to

October 21, 2023
Produce Marketplace
Elangeni Food Group

·

South Africa

Universal Capital Gr

·

Ecuador

AGRI GATEX LIMITED

·

Africa
Joshua Lim

·

Malaysia

City fresh fruit co.

·

Thailand

Chun lin orchard-Sel

·

Taiwan nan
China Market Access List