You are here
Back to top
First Sea Shipment of Chilean Cherries Reaches Hong Kong
December 16, 2018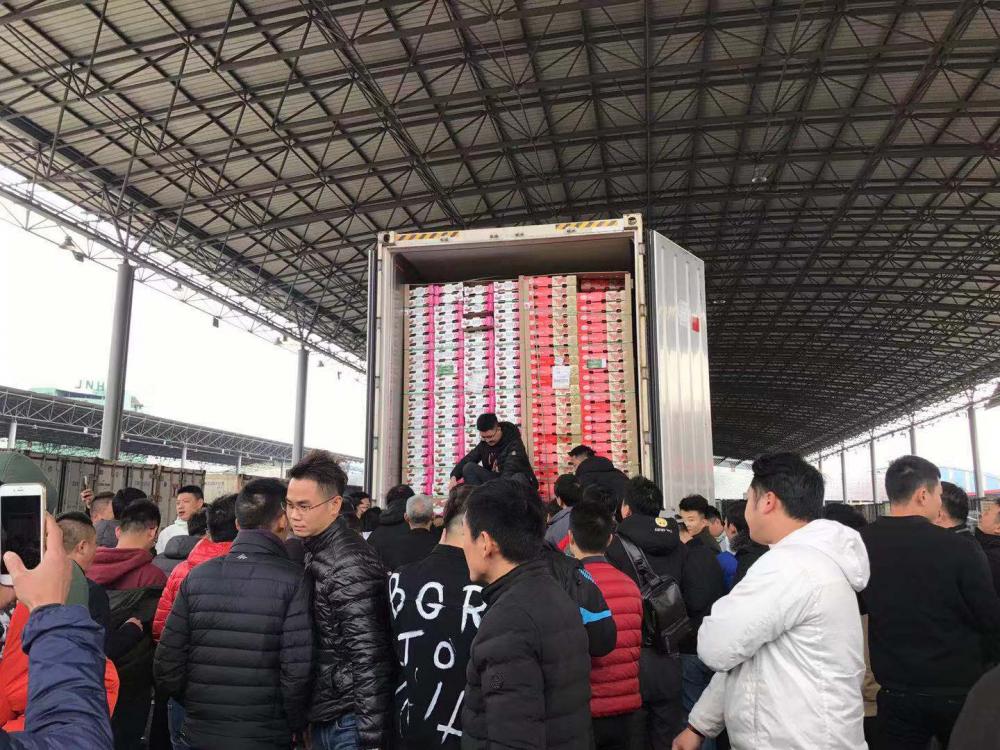 On December 14th, the first sea shipment to China of the 2018/19 season's Chilean cherries arrived in Hong Kong. Soon after the arrival, the cherries were distributed to a variety of channels. In order to get a first-hand account of the arrival of this delivery, Produce Report interviewed Mr. Owen Ou, General Manager of Shanghai Riverking Co., one of the importers behind this shipment.
Ou stated that this cargo ship included around 100 containers of cherries under a number of brands including the celebrated San Francisco—with Royal Dawn and Santina the main varieties. He said the quality of these cherries was high and consistent upon arrival and predicted they would continue the strong market performance achieved by those of earlier air shipments. Despite lower production and higher price for this season's Chilean cherries, their particularly high quality is leading to repeat purchases by consumers in China.
As to the biggest challenge for the season, Ou says, "the Chinese Spring Festival Holiday has always been a peak period for cherry sales. In 2019, the holiday will fall on February 5, ten days earlier than last year. This means Chilean cherries will flood into China in late January, increasing pressure on retailers to ramp up sales, but also possible leading to downward price pressure.
Heavy rain and hail hit Chile last month, resulting in some damage to cherries. Based on the most recent information available, Ou made a crop forecast for this Chilean cherry season: reduced cherry production seems inevitable and an increase in the number of large sized cherries will force up the price for small ones.
Beyond focusing on the import and wholesale business, Ou says Riverking is also evolving to become a comprehensive service provider, in order to cater to the latest market trends and create greater value for exporters and consumers.
Some retail channels had already warmed up for this shipment a few days prior to its arrival. Pre-sales on Freshjn.com (江楠鲜品), an online supply chain platform for fresh produce, have exceeded 20,000 boxes. Pre-sale prices: first class XL, USD 9.08 to 9.99 per kilogram; first class SJ, USD 12.77 to 14.05 per kilogram; first class J, USD 11.32 to 12.45 per kilogram.
Image Source: Shanghai Riverking Co.,
Featured Produce
Produce Marketplace
Elangeni Food Group

·

South Africa

Universal Capital Gr

·

Ecuador

AGRI GATEX LIMITED

·

Africa
Joshua Lim

·

Malaysia

City fresh fruit co.

·

Thailand

Chun lin orchard-Sel

·

Taiwan nan
China Market Access List