You are here
Back to top
Experience Matured with Oranges to Shape Egypt's Grape Exports to China
March 26, 2017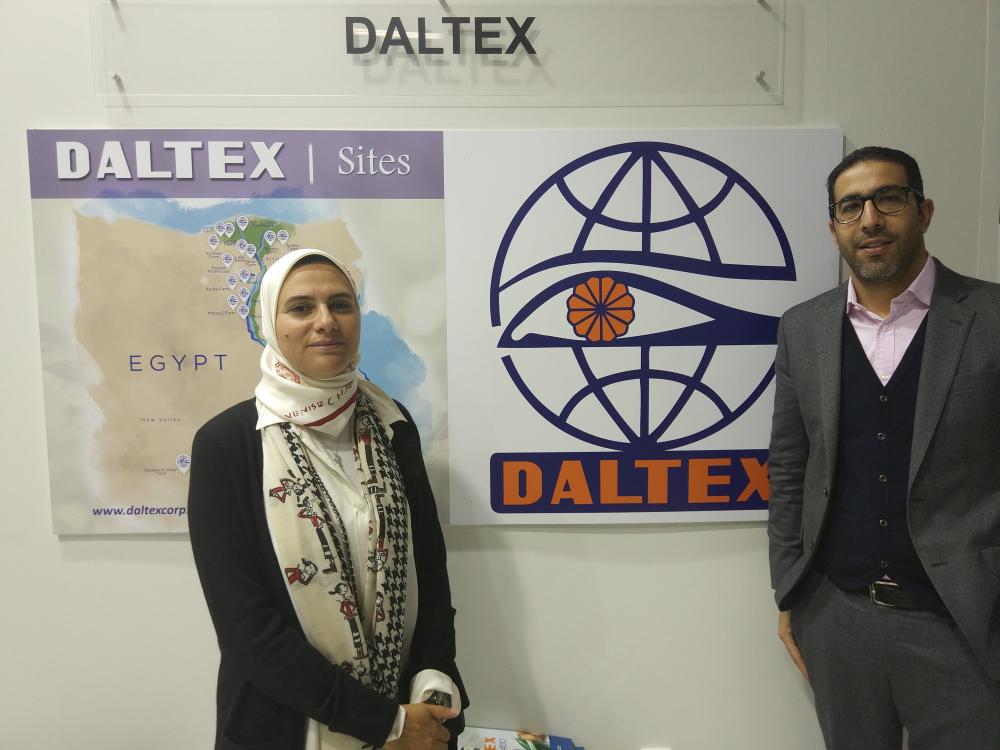 With exports of Egyptian oranges and other citrus fruits opening up in 2014, the north African nation is a relative newcomer to the Chinese fruit market. This year the first consignments of Egyptian grapes also look likely to find their way to Chinese consumers, so the time seems right for Produce Report to interview one of the early exporters to China to get a handle on the challenges for Egyptian producers in this lucrative but tricky market.
China consumes somewhere in the order of 6 million metric tons of oranges a year, which makes it a particularly appetising market for producers of citrus fruit. Egypt, which has increased its production of oranges by roughly 100 thousand tons year on year since 2011, to reach its current output of around 3 million metric tons is no exception. The sheer capacity of the market as well as highly competitive prices has led some producers to jump in head first, leaving many the worse for wear. Ahmed Tawfik, the commercial director of Daltex, whose company has been exporting to China for 4 years, explains that the peculiarities of the market mean that there are bound to be teething problems with new exports and that it is as important for consumers and buyers to become accustomed to the product as it is for producers and exporters to understand Chinese consumers.
"The market started evolving three years ago," said Tawfik, "The first year was a bit disastrous for Egyptian suppliers, who didn't know the market . At that time the Chinese would compare your product with the American product. So they were looking for soft skin and large sizes…. the challenge for the Egyptians has been to make the Chinese understand Egyptian quality. They want a premium product and we provide them with our premium product, but you can't apply the same specs to Egyptian, Spanish and American oranges."
Even then one has to tread carefully. While China is admittedly a high price market (about 20 percent higher than in the UK), this premium does not pay off if you send the wrong product, as the commercial director explains, "sending a product all the way to China, with 28 or 29 days transit time and then getting a claim of 15 or 20 percent, or even the rejection of the whole container will ruin the whole season. So one mistake in the Chinese market could spell disaster." This requires a commitment to the size, packaging, quality and volumes that one intends to export. So at the moment Daltex exports around 12.000 tons of oranges a year to China, however this limit is self imposed and is all about only delivering the right quality. "It has nothing to do with demand. The demand is triple that. When dealing with China you cannot commit to five containers for a client then only send him one or two. The Chinese find alternatives immediately…this is crucial," explained Tawfik. Daltex manages to achieve this by pre-inspections of their orchards so they can calculate the quantity of fruit corresponding to the specific requirements of each market ahead of time.
So what about table grapes (the protocol for which has been signed and is currently awaiting final approval by the AQSIQ)? Despite being an important new addition to the countries exports to China, the commercial director of Daltex feels that this crop also poses some problems, "The way I see it is that it is a bit challenging, because the window is very small. This is because of the overlap with exports from Chile, so the window of supply will only be 3 to 4 weeks maximum, from the end of June to the end of July."
The company has opted for a cautious approach to initial grape exports, so as not to run any risks or compromise relationships, and will use the first year to test the market. "We will do a trial with all our clients, we plan to send a container or two to every one of them, so we're looking at 300 or 400 tons at most of mainly the Red Globe variety, which is large in size, seeded and can handle long transit times," concluded Tawfik.
Featured Produce
Produce Marketplace
Elangeni Food Group

·

South Africa

Universal Capital Gr

·

Ecuador

AGRI GATEX LIMITED

·

Africa
Joshua Lim

·

Malaysia

City fresh fruit co.

·

Thailand

Chun lin orchard-Sel

·

Taiwan nan
China Market Access List