You are here
Back to top
Beijing's Xinfadi Market Suspends Business Owing to Coronavirus Outbreak
June 15, 2020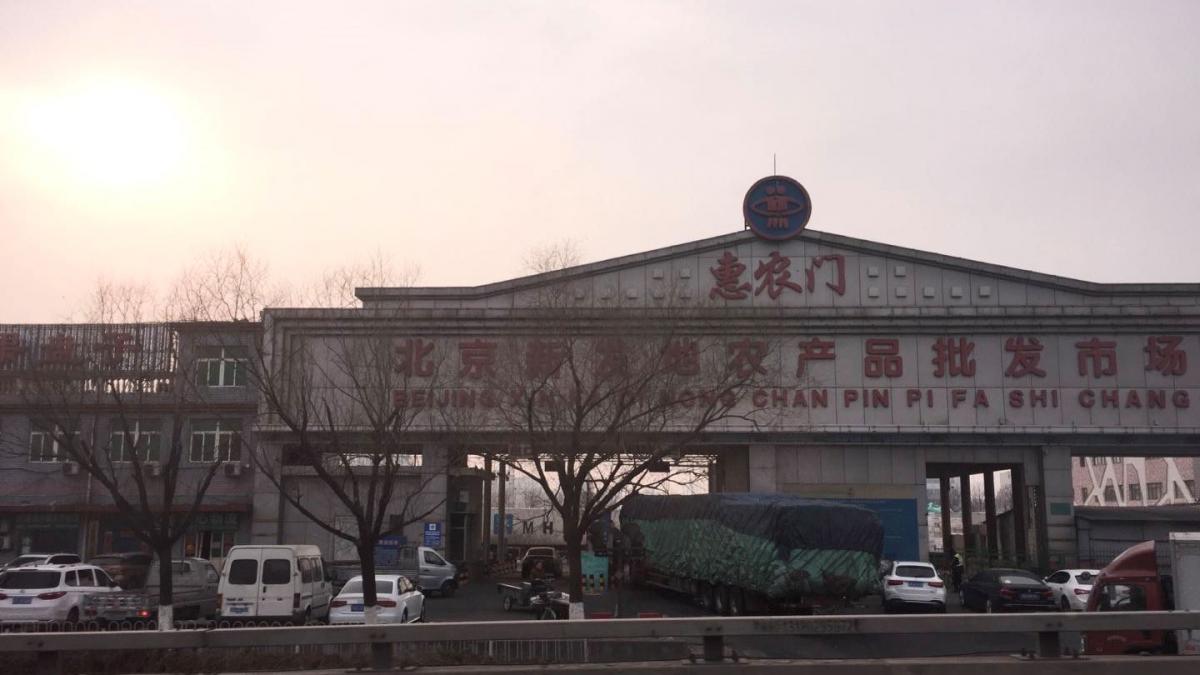 As of the morning of June 13, Beijing's Xinfadi wholesale market is in complete lockdown. According to a press conference held that day in Beijing, 45 of 541 vendors at the market had tested positive for COVID-19 by throat swab, with another positive case at a different market who had been in close contact with the Xinfadi market.
According to the Global Times, the current total of confirmed cases in Beijing between June 12 and the morning of June 16 stands at 79, the majority of which have been linked to the Xinfadi market. Furthermore, The Beijing News reports that because some of the positive cases recently visited five other markets in Beijing, including the Jingshen Seafood Market, those markets will now also suspend operations or close off certain sections.
The Xinfadi market is the largest wholesale market for agricultural products in both Beijing and all of northern China. In 2019, the market's traders processed 17.49 million tons of agricultural products, including 1.99 million tons of imported fruits. In the same year, the total market turnover was 131.9 billion Chinese yuan ($18.6 billion), a year-on-year increase of 22.13%. In a typical day, the market goes through 20,000 tons of fruit and 18,000 tons of vegetables, with the latter accounting for almost 70% of Beijing's vegetable supply.
To ensure a continued supply of fruits and vegetables, Xinfadi's produce trading has been relocated to several open areas while the market remains closed. These temporary locations will not charge businesses operation fees. Vegetables have been divided among four different areas, while fruits are at another temporary location. On the first day, numerous transport vehicles had already arrived at some of the temporary vegetable markets to commence business. All drivers must wear masks and undergo temperature checks.
Many other wholesale markets throughout China quickly responded by implementing additional preventative measures. In addition to temperature checks and disinfection, some markets are also asking that individuals associated with Beijing's markets self-report and take appropriate preventative measures.
Image: © 2020 Produce Report
Featured Produce
Produce Marketplace
Elangeni Food Group

·

South Africa

Universal Capital Gr

·

Ecuador

AGRI GATEX LIMITED

·

Africa
Joshua Lim

·

Malaysia

City fresh fruit co.

·

Thailand

Chun lin orchard-Sel

·

Taiwan nan
China Market Access List