You are here
Back to top
2018 Pineapple Prices Rise as Peak Season Arrives
April 07, 2018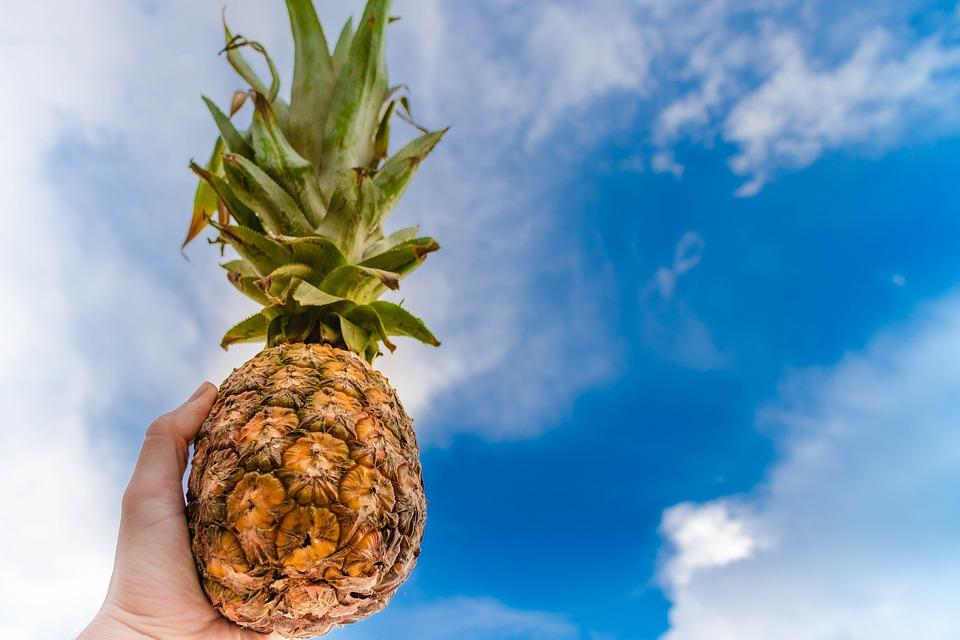 Pineapples, which hit the market in large numbers last month, are this season's best seller in the consumer market. The price of pineapple is very affordable this year. Presently, pineapples from Guangdong and Hainan have a wholesale price of five to six Chinese Yuan (CNY) per kilogram. A fruit market vendor said, "Right now pineapples are a steal. One large pineapple will only run you about eight Yuan, which has enticed many people to buy."
China's largest pineapple production base—which is located in Xuwen County, Guangdong—has already entered a period of high yields. Local pineapple growers regard this year's pineapple as a bumper crop with a good price, yielding nearly 10,000 CNY per mu. This season's pineapple crop came to the market as early as October of last year—at that time, the price remained low at about 1.6-1.8 CNY per kilogram up until February 2018. Pineapples were thought to have entered a sluggish phase following consecutive years of depressed prices—in 2016, the price of the fruit was a measly 0.2 CNY per kilogram. Perhaps surprisingly, prices rose steadily after Spring Festival. Currently, the purchasing price has reached a level of 2.6-2.8 CNY per kilogram.
As noted above, Xuwen County is home to China's largest pineapple production base. Total growing area in Xuewen spans across more than 400 thousand mu with about 250 mu of crop ready for the market this year. Coupled with that, with an output of 400 thousand tons, valued at 500 million CNY, total production volume here accounts for one-third of China's total pineapple output. As a result, Xuwen County's area of pineapple production has been called "the sea of pineapples," which has also been praised as "Europe's countryside" by many Guangdong "netizens." In 2014, "the sea of pineapples" was named as one of the "New Eight Scenes of Zhanjiang." Additionally, Lonely Planet, an internationally renowned travel publication, included "the sea of pineapples" in its recommendation of Guangdong's 15 top travel attractions. Xuwen County's production base of pineapples is also a demonstration zone for rural tourism and leisure agriculture.
In addition to the upswing in China's domestic pineapple market, China's pineapple imports are growing fast as well. In China, pineapple imports have sustained an average annual growth of approximately 35%. In 2017, the import volume of pineapples reached 146 thousand tons, valued at 146 million USD—year-on-year growth of 43% and 33.2%, respectively. The Philippines, Taiwan, and Costa Rica are the primary suppliers of China's pineapple imports. The Philippines supplies 77.5% of China's pineapple import volume at a price of 909 USD per ton. Taiwan, on the other hand, has the highest price per ton of nearly 1409 USD per ton, accounting for 18.3% of the total volume of pineapple imports. As for Costa Rica, which has only recently been granted import access, market share grew quickly from zero to 3.7% with a relatively low unit price of 756 USD per ton. These market indicators suggest that Costa Rica's future market growth has great potential.
Featured Produce
Produce Marketplace
Elangeni Food Group

·

South Africa

Universal Capital Gr

·

Ecuador

AGRI GATEX LIMITED

·

Africa
Joshua Lim

·

Malaysia

City fresh fruit co.

·

Thailand

Chun lin orchard-Sel

·

Taiwan nan
China Market Access List