You are here
Back to top
Wholesale Market Report, Week 24: Cherries
June 20, 2016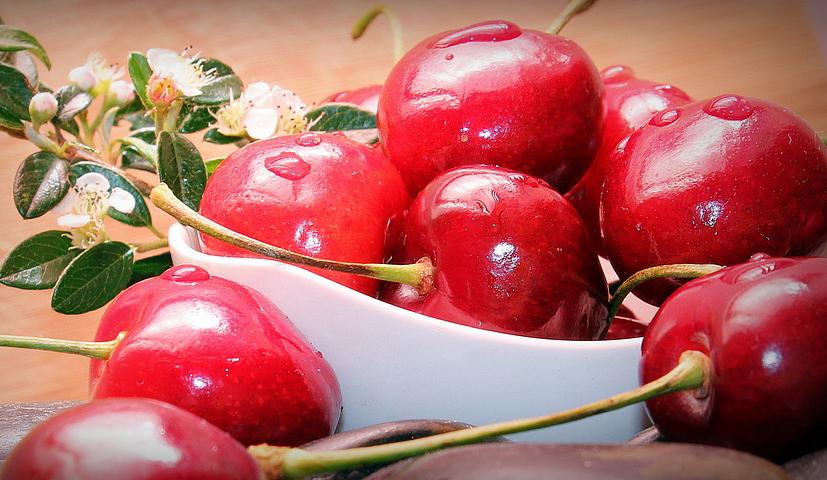 The quality, size and movement of different cherry varieties means current prices range widely. Two weeks ago, cherries selling in Shanghai markets were of both below standard and only available in small quantities. Prices reflected these conditions and were very low.
However, this week prices for premium cherries imported from the United States were around RMB 340 per box, with prices dropping along with quality -- RMB 280-320 per box for average cherries and as low as RMB 200 for lower quality varieties. Supplies of American-grown yellow cherries, for example, are currently unattractive, with pitting and generally do not taste good. Sales have been bad.
At Beijing markets, continued rains and increased competition from Chinese-grown cherries have kept customers away. Because of this, cherry sales have been low and prices are dropping. Red cherries have dropped from a high of RMB 350 per box down to 320 but sales remain weak. In Guangzhou, things are a bit better, with good quality cherries selling for roughly RMB 350 per box while those of average quality command prices around RMB 310. Sales have been brisk, with the majority of cherry inventories being purchased by e-commerce vendors and those selling through mobile phone outlets such as WeChat.
In Shanghai, the market has picked up for cherries. Supplies now remain constant, overall quality is better than that of previous stock, prices are stable and sales steady, with increased amounts of cherries being pruchased for markets in China's second tier cities. 
Over the past several days, market prices for cherries are generally good, with a slight upward trend. Top end BING cherry prices are RMB 350, while normal quality versions cost RMB 330. For the most part, the cherries are firm and ripe and taste good. Prices are expected to remain relatively stable, with small increases.
Average cherry prices at the Shanghai Huizhan Market as of June 16:
Red cherries: RMB 240-270 per 5kg box (10R)
Red cherries: RMB 340-350 per 5kg box (9.5R)   
Red cherries: RMB 380 per 5kg box (9R)
Yellow cherries: RMB 400-500 per 4kg box (9R)  
Featured Produce
Produce Marketplace
Elangeni Food Group

·

South Africa

Universal Capital Gr

·

Ecuador

AGRI GATEX LIMITED

·

Africa
Joshua Lim

·

Malaysia

City fresh fruit co.

·

Thailand

Chun lin orchard-Sel

·

Taiwan nan
China Market Access List