You are here
Back to top
UPDATED 2018 SOUTH AFRICAN MACADAMIA CROP FORECAST
September 12, 2018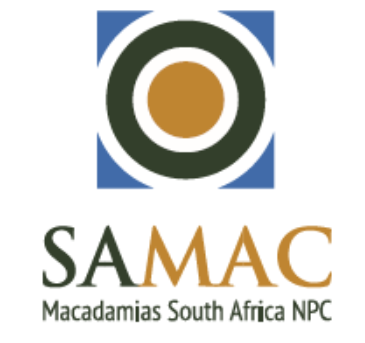 Macadamias South Africa NPC (SAMAC) conducted another round of data collection to issue a final crop forecast for the 2018 season. The latest forecast is approximately 1 000 metric tons lower than the previous forecast of 53 500 t, measured on an inshell basis at 1.5% kernel moisture content. The updated forecast is 52 412 tonnes. The 2018 crop is still a significant improvement on the previous two season's crops of 38 000 and 44610 t for 2016 and 2017 respectively, which were severely reduced due to a drought period.
Table 1. Macadamia Production (tonnes) in South Africa for the past three seasons per province*

The kernel market is also gaining more prominence than what was previously expected. 65% of the South African crop is expected to be processed to kernel. This is 10% more than a previous estimate and also 15% higher than 2017, when 50% of the crop was exported as inshell. Pieter van der Westhuizen, chair of the Handlers' Forum is positive about the current South African crop. "The fact that higher processing capacity has been achieved could be a contributing factor due to recent processing facility upgrades in South Africa, but the kernel market has also shown great appetite for South African macadamias", said van der Westhuizen. Van der Westhuizen also commented on the quality of the 2018 season crop: "A record crop to ensure sufficient supply, with an added bonus of excellent quality was what the market was looking for. South African macadamias have attained a superb reputation, which is appropriate, since we are the largest supplier of macadamias in the world currently."
The current season is drawing to a close fast with the last deliveries reaching many handlers in mid-September. Flowering has commenced and is looking promising. It is however too early to make predictions about the 2019 crop since much depends on weather conditions. Flowering is unfortunately a poor indication of crop outlooks, since nuts drop naturally towards the end of spring, a phenomenon referred to as the "November drop". Furthermore, the prospects for El Niño is also a possibility based on recent weather predictions. Nut set on flowers depend on water supply, humidity and other factors, while trees' ability to hold on to the nuts depend much on water supply.
Upcoming Events

October 27, 2022

to

October 29, 2022

November 02, 2022

to

November 04, 2022
Produce Marketplace
AGRI GATEX LIMITED

·

Africa

ALOE ECO PARK SAPI D

·

Mexico

Tien Thinh Agricultu

·

Vietnam
Joshua Lim

·

Malaysia

City fresh fruit co.

·

Thailand

Chun lin orchard-Sel

·

Taiwan nan
China Market Access List