You are here
Back to top
Unmanned Stores Emerge in China, Jack Ma Follows Suit
July 12, 2017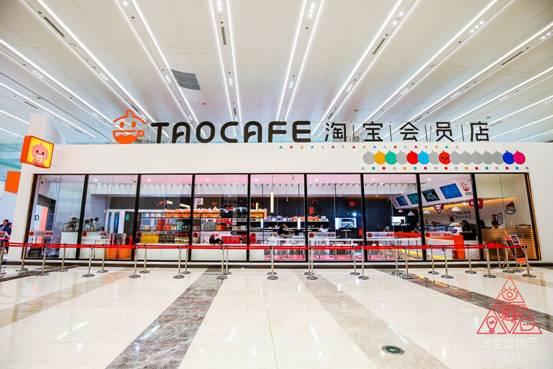 Mobile payment systems, such as Alipay and Wechat Wallet, have revolutionized the market and business fundamentals in China. Changes in the way of doing business are pushing the limits of technology, and vice-versa. A new trend emerging from this chaotic digital wave of innovation is the "unmanned" supermarket (无人超市)— automated stores utilizing cutting edge mobile technology to track payments—no cash, no lines, no checkout counters. China's largest influencers and companies have already come forth promising the expansive growth of "unmanned" supermarkets in the near future.
China's wealthiest man and Alibaba Group CEO Jack Ma revealed his first complete step into the automated storefront by launching Tao Cafe in Hangzhou last Friday. According to reports, shopping at Tao Cafe requires three steps. First, to enter the store consumers must scan a QR code. Next, shopping is done freely, without the assistance or supervision of employees—that means pick items and head for the exit. Third, walking through two exit scanners finalizes the end of a shopping session and automatically deducts payment from the customer's Alipay account. This system completely digitalizes the consumer experience and cuts back on labor costs.
So far Alibaba Group, JD.com, Wahaha Group and others have publicly announced their vision of this market in China. Take Wahaha for example, who recently publicized an agreement to open ten thousand TakeGo automated stores in three years and one million after a decade. With many of China's retail powerhouses showing support, money is also beginning to flow from investors. For instance, Shanghai's first automated convenience store BingoBox raised one hundred million Yuan in round A financing just earlier this month. Recently, however, BingoBox has temporarily stopped operations to perform technical maintenance. Financing and wishful agreements will only initiate the beginning of unmanned stores—problems inherent in a human-free business model will need time to be sorted out.
Innovators abroad has also begun dabbling in "unmanned" technology. In 2016, the founder of Amazon.com Jeff Bezo revealed Amazon Go, a prototype of a "robot run" grocery store that operates with a maximum of ten employees. The official 2017 launched did not go as planned, however. Product and consumer tracking failures revealed technical flaws in its current state. Regardless, Amazon.com's model reportedly could achieve an operating profit margin of 10%—which compares to the industry average of 1.7 percent, according to the Food Market Institute.
Chinese e-commerce leaders have been increasingly pushing to connect online and offline retail. Unmanned supermarkets are simply another step in that direction. The launch of Alibaba's Tao Cafe may be Jack Ma's unofficial seal of approval for unmanned markets but does not solidify its success in the long term. As Amazon.com experienced, problems will show up, but not go unsolved. Nevertheless, traditional realtors will face the challenge of competing with a labor free rival. In the context of China's booming digital age, unmanned supermarkets are just one small part of a larger technological revolution.
Featured Produce
Produce Marketplace
Elangeni Food Group

·

South Africa

Universal Capital Gr

·

Ecuador

AGRI GATEX LIMITED

·

Africa
Joshua Lim

·

Malaysia

City fresh fruit co.

·

Thailand

Chun lin orchard-Sel

·

Taiwan nan
China Market Access List