You are here
Back to top
Severe congestion and delays at Shanghai Port
May 06, 2017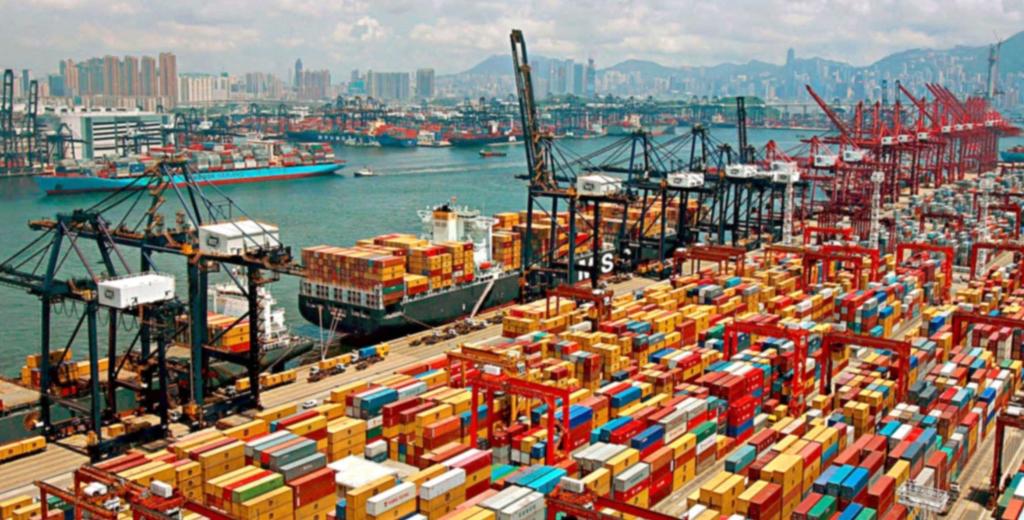 Last month, reports described massive delays at Shanghai's Yangshan Port—ships waiting to dock causing serious disruption to freight service times. For the moment, the situation has not improved but instead deteriorated. Insiders told Produce Report, general shipping routes are delayed for at least a week. If changes occur to shipping or destinations, delays could be prolonged beyond a month.
Shanghai Port is the world's busiest container throughput. The cause of recent congestion has many factors. It's clear, however, that overcapacity and port inefficiencies are a large part of the problem. Liner companies have engaged in overselling cargo space to increase shipping load efficiency. Conversely, this has greatly decreased the efficiency of wharf operations. Moreover, the ports original design was not meant to handle the current amount containers handled onsite. And, a shipping alliance formed between more than ten liner companies has contributed to the increase in cargo volume and deterioration of wharf operations.
Industry insiders say congestion will be partially relieved after the completion of Yangshan Port's next construction phase— "phase 4". When completed, Yangshan Port will be the world's largest and technologically advanced port. A new generation of automated container handling equipment will be used for the first time. Automated control management systems and unmanned transfer vehicles will be put into operation as well. When functional, Shanghai Port's operating efficiency will improve and berthing costs will decrease.
Shanghai Port is sparing no effort to solve shipping delays. Resources are being utilized to optimize shipping routes and schedules. Results have not been significant, however. Fortunately, the delays should not result in a complete loss for cargos of imported fruits and vegetables. Grapes and citrus fruits are this quarter's main imports—both of which have a long shelf life. Nevertheless, quality loss and lost market opportunities are unavoidable.
Zespri, the world's largest marketer of kiwifruit, chose to use a bulk cargo ship docked at Shanghai's southern harbor in order to avoid port congestion. According to Maersk, the world's biggest container shipping company, the delays could last a long time. Shanghai's throughput congestion has created a domino effect for nearby ports including those in Qingdao and Ningbo. Produce Report will report further as news develops.
Upcoming Events
October 19, 2023

to

October 21, 2023
Produce Marketplace
Elangeni Food Group

·

South Africa

Universal Capital Gr

·

Ecuador

AGRI GATEX LIMITED

·

Africa
Joshua Lim

·

Malaysia

City fresh fruit co.

·

Thailand

Chun lin orchard-Sel

·

Taiwan nan
China Market Access List