You are here
Back to top
India & Indonesia, Key to Chinese Apples' Export in 2017
September 19, 2017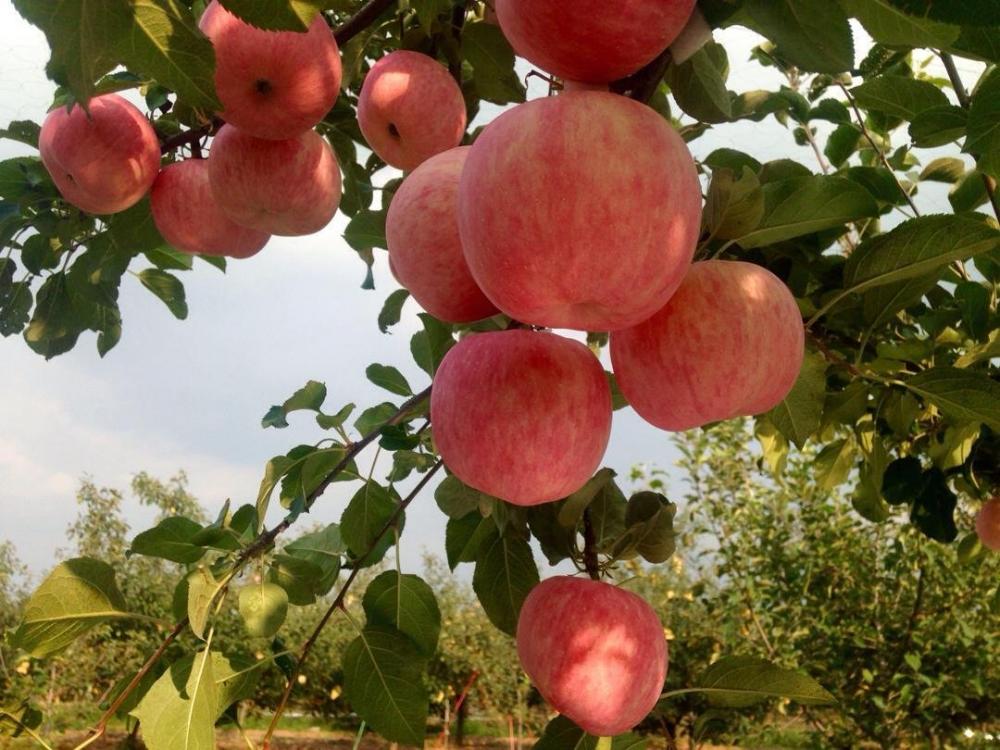 The new season's apples are coming onto the market in the latter part of this month. During the recent International Fruit Conference 2017 (IFC 2017) in Shanghai, representatives from Joy Wing Mou Group, Goodfarmer Honest Man, National Research Center For Apple Engineering and Technology, and New Zealand's T&G Global, shared their thoughts about this year's outlook for Chinese apples.
According to these industry experts, the sizable India and Indonesia markets would have definite influence on which direction the overall Chinese apples' export business is heading in the second half of this year.
Firstly, failure to meet quarantine requirements has led the Indian government to unilaterally stop importing Chinese apples in June. The talks about this move, which started ahead of the actual action, resulted in a substantial drop in price for Chinese apples during the beginning parts of this year. Yang Jie, a director of National Research Center For Apple Engineering and Technology, stated that the easing of the border tension between China and India and the implementation of the ninth BRIC Summit in September, as per scheduled, have given out significant signals. He believed that India would open its door to Chinese apples again. India has been the biggest export market for Chinese apples. Liu Gao yun, a commercial manager of Joy Wing Mau's import department, presented some statistics indicating that China has exported 131.2 thousand tons of apples to India, between January to July this year. This accounted for 18% of the total export volume of Chinese apples during that period, registering a 35% growth versus the same period year ago.
Secondly, the efforts of China Chamber of Commerce of Foodstuffs and Native Produce (CCCFNA) and other relevant departments have seemingly resulted in getting Indonesia to relax its import quotas for Chinese apples. Hence significant increase in export to this market can be expected. Indonesia was said to have accounted for 7% of Chinese apples' total export volume during the period of January to July this year. This percentage would possibly rise.
For a long time in the past, India and Indonesia have set up many barriers to block the market entry of Chinese apples These barriers included restricting exports, slapping on inspection fees, and setting high import duties etc., thus increasing the cost of exportation. The price of the apples actually accounts for a minor portion of the total cost. Hence, any relaxation of India's and Indonesia's import barriers would likely lead to an increase in Chinese apples' export, with corresponding changes in their export price structures.
IFC 2017, which took place on September 1, was jointly organized by China Chamber of Commerce of Foodstuffs and Native Produce (CCCFNA) and China Fruit Marketing Association (CFMA), in collaboration with the Shaanxi Fruit Industry Bureau.
Image source: Baidu
Featured Produce
Produce Marketplace
Elangeni Food Group

·

South Africa

Universal Capital Gr

·

Ecuador

AGRI GATEX LIMITED

·

Africa
Joshua Lim

·

Malaysia

City fresh fruit co.

·

Thailand

Chun lin orchard-Sel

·

Taiwan nan
China Market Access List