You are here
Back to top
Dan Mathieson Appointed as New Zespri Chief Executive
September 27, 2017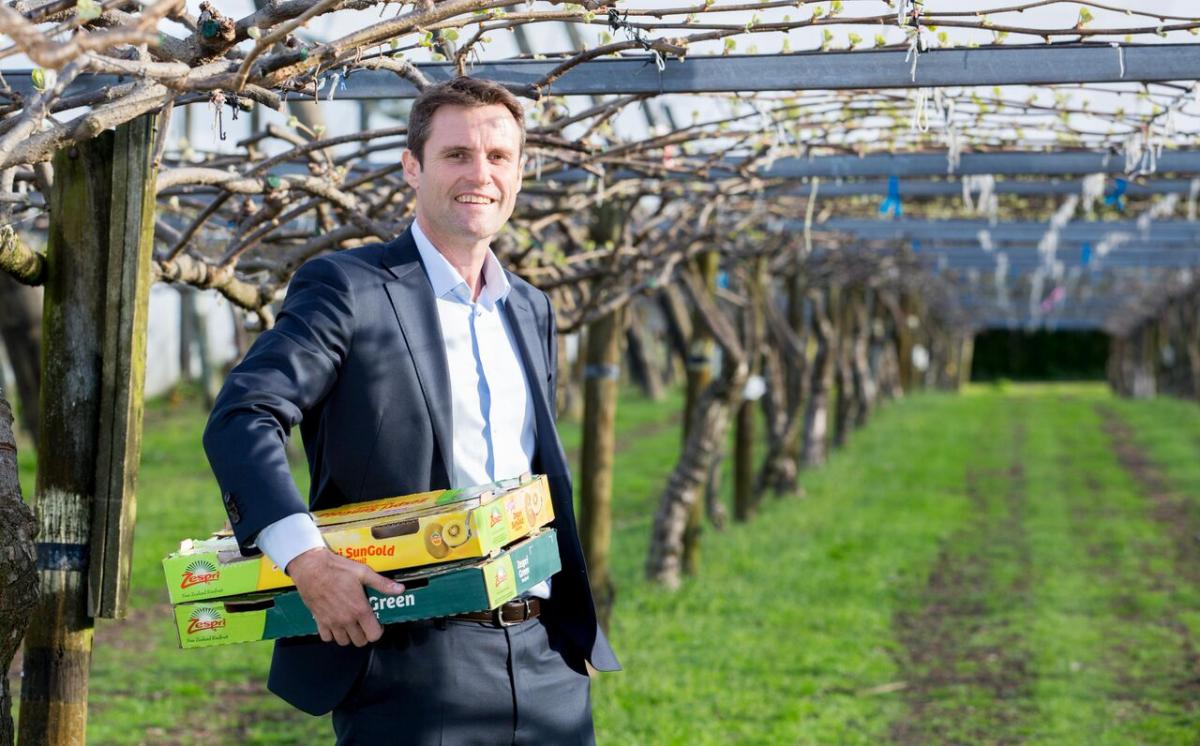 The Zespri Board of Directors has appointed long-serving Zespri executive Dan Mathieson as the company's new Chief Executive, taking over from Lain Jager with immediate effect.
Zespri Chairman Peter McBride says Mr Mathieson has an impressive track record over his 15 years with Zespri, with his most recent role as President of Global Sales & Marketing.
"I am confident he will lead Zespri well and deliver growth and increasing value for our industry and shareholders, building on the strong legacy that Lain Jager leaves behind," says Mr McBride.
"In his time leading our sales and marketing operations and offshore markets, Dan has successfully delivered a demand-led strategy, growing mature markets and diversifying into new markets. Our sales and marketing function has developed significantly under his leadership, with an increased focus on consumer insight, distributor and retailer relationships, and marketing excellence," says Mr McBride.
Mr Mathieson says he is tremendously optimistic about Zespri's future and excited about the opportunities ahead.
"As Chief Executive I am looking forward to helping continue the momentum we have in our business as we work toward increasing global sales to $4.5 billion by 2025. The growing strength of our Zespri brand underpinned by an unrelenting focus on quality and our strong supplier and customer partnerships provides us with an outstanding opportunity to rapidly increase demand, increase supply and innovate to sustain and grow returns to growers and shareholders.
"Delivering Zespri's strategy means an increasing focus on our international markets, as we continue to increase demand ahead of supply and expand our 12-month supply business. As Chief Executive I will focus significantly on these elements so I will base myself between our head office in NZ and our sales and marketing hub in Singapore.
"Our industry is the heart of everything we do and I realise the huge importance of working closely with New Zealand growers and industry leaders and I will spend substantial time at Zespri's head office in Mount Maunganui. A strong and empowered New Zealand executive will also play a key role in maintaining these strong industry relationships," says Mr Mathieson.
Around half of Zespri's nearly 500 staff are based offshore and Mr Mathieson welcomes the opportunity to lead this increasingly globalised team.
Mr McBride notes the extraordinary opportunity ahead to grow year-round demand for Zespri Kiwifruit, maximise the potential of SunGold around the world and continue to grow the Zespri brand.
"Dan's appointment is the logical evolution of Zespri's strategy to grow market demand and create value for customers and consumers, along with growing sustainable returns for Zespri's grower-shareholders.
"This appointment reflects the development of Zespri and the industry over the last five years, along with the continuation of our strategy to market the world's leading portfolio of kiwifruit 12 months of the year. The Board regarded Dan's exceptional international sales and marketing background, together with deep knowledge of our industry and his strong ability to lead diverse groups of people in his appointment to the role of Chief Executive.
"I would like to acknowledge the outstanding performance of Lain Jager as Chief Executive for the past nine years. His record speaks for itself, managing the challenges and opportunities of growth with volumes doubling under his leadership, alongside growing value for growers and shareholders," says Mr McBride.
Image Source:  Zespri Communications 
Featured Produce
Produce Marketplace
Elangeni Food Group

·

South Africa

Universal Capital Gr

·

Ecuador

AGRI GATEX LIMITED

·

Africa
Joshua Lim

·

Malaysia

City fresh fruit co.

·

Thailand

Chun lin orchard-Sel

·

Taiwan nan
China Market Access List