You are here
Back to top
China's Exports of Fruit and Vegetable to Indonesia Fell But Expected to Rise
March 14, 2017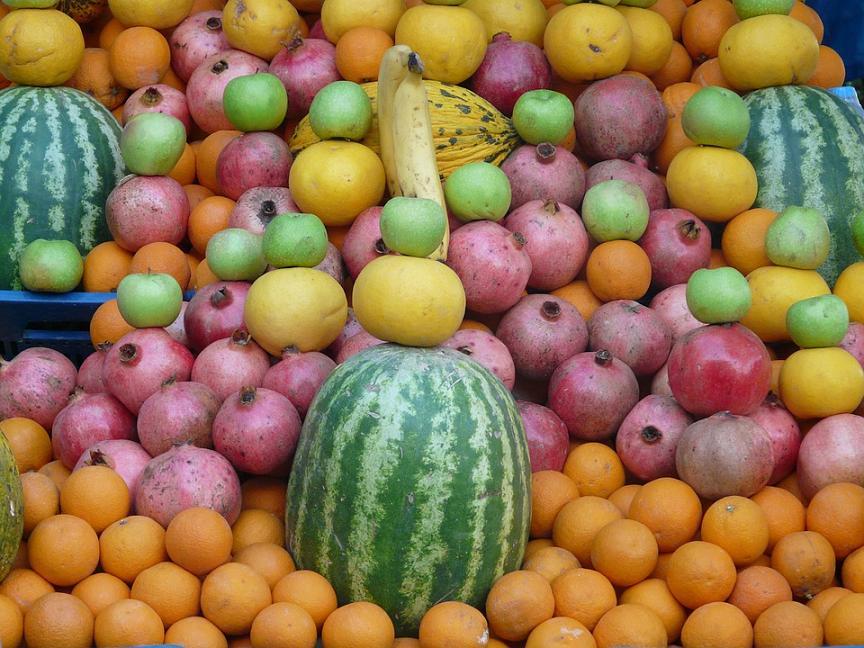 China is the largest fruit and vegetable supplier to Indonesia. In 2016, China exported 753,500 tons of fruits and vegetables to Indonesia, with a value of 763 million US dollars, both figures fell 9.38% and 0.52% respectively. Products from China accounted for about 60% of Indonesia's total imports of fruits and vegetables.
In order to protect the domestic fruit and vegetable industry, in 2012, Indonesia began to implement the "Farmers Protection and Empowerment Act," to strengthen the inspection of imported fruit quarantine efforts. So China's fruit and vegetable exports to Indonesia have been significantly affected. For example, China's exports of citrus to Indonesia fell from 19.8 million tons in 2012 down to 59,400 tons in 2015. February 17, 2016, Indonesia formally implemented the "Import of fresh food safety regulations," leading to China's exports of fruit and vegetables to Indonesia being completely hampered. According to statistics, in 2016 citrus exports were 28,500 tons, a value of 49.6 million US dollars, down 65.5% and 57.6% respectively; pear exports 45,100 tons, a value of 34.49 million US dollars, down 49.4% and 65% respectively; garlic exports 468,000 tons down 13.2%, a value of 560 million US dollars up 45.2%. The increase in Garlic exports in was mainly attributable to the soaring  garlic prices of 2016.
Indonesia's new regulation impacts China's exports of fruits and vegetables by two main aspects. First, The new regulations significantly increase the variety of plants to be tested, each batch of imported goods must be completed inspected opposed to random sampling in the past, and inspection must be in Indonesian officially registered laboratories. The number of items tested was increased from 556 to 2161. Partial testing of limits is much stricter than Chinese standards. For example, Indonesia has set limits on pathogens for 30 for fresh fruits and vegetables, while China has no relevant requirements; Indonesia's citrus test items for MRL reached 27, of which 12 do have have corresponding MRL as a requirement, the remaining 15 MRL are higher than China's current standards; Apple test items for MRL increased to 34, of which 6 are more stringent than the Chinese standard; garlic test items for MRL increased to 13, of which 1 is more stringent than the Chinese standard.
Second, the new regulation significantly increased export costs. In accordance with the new regulation, each batch of products must be the whole project inspection when exporting to Indonesian officially registered laboratories before being allowed to enter the Indonesian market. As a result of the increase in testing items, product testing costs increased significantly. When speaking of garlic exports, for example,  the previous cost to test single batch of goods was 900 yuan ($130.4) in contrast the current cost is 1550 yuan($224.6). In addition, the export production enterprise certification fees have also increased significantly. According to China's annual export of garlic 500,000 tons, only GMP (Good Manufacturing Practice) and GAP (good agricultural practices) certification costs will be increased by 880,000 yuan ($127,827).Furthermore, Indonesia will also implement agricultural product monitoring for imports in its ports, the cost of which is borne by the product owner. This will further increase the export costs of enterprises, extend customs clearance time, and weaken the competitive advantage of export enterprises.
China's export of fruit and vegetable to Indonesia is expected rebound slightly in 2017 after a severe decline in exports in 2016. The main reason being that at the end of 2016 The Indonesian Ministry of Agriculture has revised "Import of fresh food safety regulations." The revised regulations liberalize the restrictions on imported agricultural products. The main changes include species reduction and relaxation of access to imported agricultural products. In this revision, a relaxed option has been added: If the food safety system and the laboratory of the exporting country are not officially recognized by Indonesia, An enterprise may also obtain an import license by providing a "pre-declaration" and "food safety certificate issued by an official or certification authority in the exporting country". This provision means that the number of inspection organizations that the enterprise can choose is greatly increased and the difficulty of certification is reduced. When considering garlic export. Previously, only the Shandong Inspection and Quarantine Bureau of Technology Center received the Indonesia official registration of garlic testing in china. However, most of China's garlic exported to Indonesia from Jiangsu Province, Jiangsu Province. So the export of garlic in Jiangsu was blocked because it cannot be tested according to Indonesian standards. According to the revised regulations, the garlic of Jiangsu only needs to get the authorities of official inspection certificate by local CIQ (CHINA ENTRY-EXIT INSPECTION AND QUARANTINE BUREAU )to be exported to Indonesia, Substantially reducing the cost and time of export inspection.
Upcoming Events

September 06, 2023

to

September 08, 2023
October 19, 2023

to

October 21, 2023
Featured Produce
Produce Marketplace
Universal Capital Gr

·

Ecuador

AGRI GATEX LIMITED

·

Africa

Qualipac Pty Ltd

·

Australia
Joshua Lim

·

Malaysia

City fresh fruit co.

·

Thailand

Chun lin orchard-Sel

·

Taiwan nan
China Market Access List