You are here
Back to top
Chilean Avocado Production Expected to Reach 200,000 Tons This Year
August 15, 2016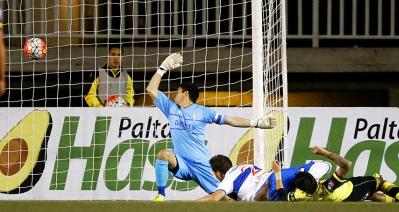 At the celebration of "Avocado Day" organized by the Committee of Hass Avocado in Chile, Juan Enrique Lazo, General Manager of the Committee, analyzed the opportunities and development of Chilean avocados in the new season. According to Mr. Lazo, the production of Chilean avocados will reach 200,000 tons in the 2016–2017season, which is higher than that in the previous season. China will be one of the target markets for Chilean avocados this year.
"We estimate that our avocado production will exceed 200,000 tons this season, a huge growth from the year before. Meanwhile, we have planned a series of promotional campaigns that will allow us to increase the sales and consumption in these markets," Mr. Lazo told SimFRUIT.
This season, the major promotional campaigns will target the Chilean market, the Argentine market, and the Chinese market. "In Chile we will sponsor sporting events such as national television sport programs and the matches of the San Luis de Quillota Football Club," said Mr. Lazo.
About 40 percent of Chilean Hass avocados are consumed locally. Chile is still the major market for this sector. "We want to increase the consumption of Hass avocados in the local market. In the past few seasons, we have seen some decline in consumption because of the rising prices and the decreasing purchasing power in the country," Mr. Lazo added.
Regarding the promotional campaigns, representatives from the Committee of Hass Avocado in Chile, ProChile, and the Fruit Exporters Association of Chile (ASOEX)will set up a stand at the Asia Fruit Logistica trade show and meet with major Chinese importers, distributors, and retailers for further negotiations.
Charif Christian Carvajal, Marketing Director of ASOEX in Asia and Europe, went into more detail:"We have planned creative activities at retail points to increase the sales. Also, we will do online promotions to teach Chinese consumers when and how to eat avocados, since this product is still new to this market. Many Chinese people still do not know about avocados or the way of eating them properly. To spread the knowledge, we will also invite young chefs to introduce this fruit in culinary classes in Shanghai and Guangzhou."
The first batch of avocados has already left Chile for China. According to Mr. Lazo, "This batch consists of four containers of avocados, and our exports in this season will last until May 2017. We expect the exports to China to double this year, and we will adjust our strategies according to the quantities that we send to other countries and the reactions of the Chinese consumers."
Upcoming Events
October 19, 2023

to

October 21, 2023
Produce Marketplace
Elangeni Food Group

·

South Africa

Universal Capital Gr

·

Ecuador

AGRI GATEX LIMITED

·

Africa
Joshua Lim

·

Malaysia

City fresh fruit co.

·

Thailand

Chun lin orchard-Sel

·

Taiwan nan
China Market Access List