You are here
Back to top
CEA's First Chilean Cherry Charter This Season Reaches Hefei
November 11, 2019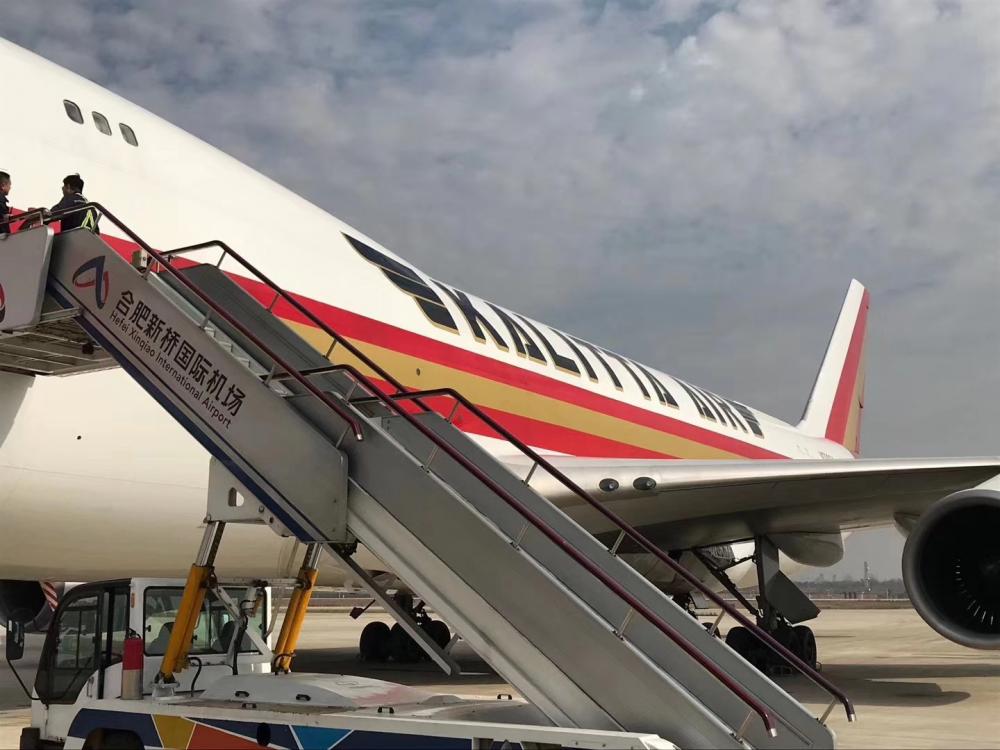 On November 6, 2019, Mr. Steven Fang, Deputy General Manager at Shanghai Eastern Airlines Express Co., Ltd, was invited to deliver a speech at the opening ceremony for Chile's national pavilion at the second China International Import Expo in Shanghai.
Shanghai Eastern Airlines Express (SEAE) is a subsidiary owned by China Eastern Airlines (CEA). As early as 2013, SEAE initiated a direct air route between San Diego, Chile and Shanghai, China, becoming the first intercontinental fruit charter airline serving the Chinese mainland. Since then, the company has run around 200 charter flights between the two countries.
Onstage, Mr. Fang stated that, "In about 13 hours, a flight loaded with 102 tons of Chilean cherries will be departing from San Diego and is expected to touch down in Hefei, the capital city of China's Anhui province after a 31-hour flight. This is our first Chilean cherry charter for the season and we've already scheduled 75 charter planes for November and December this year when Chilean cherry exports enter their peak period."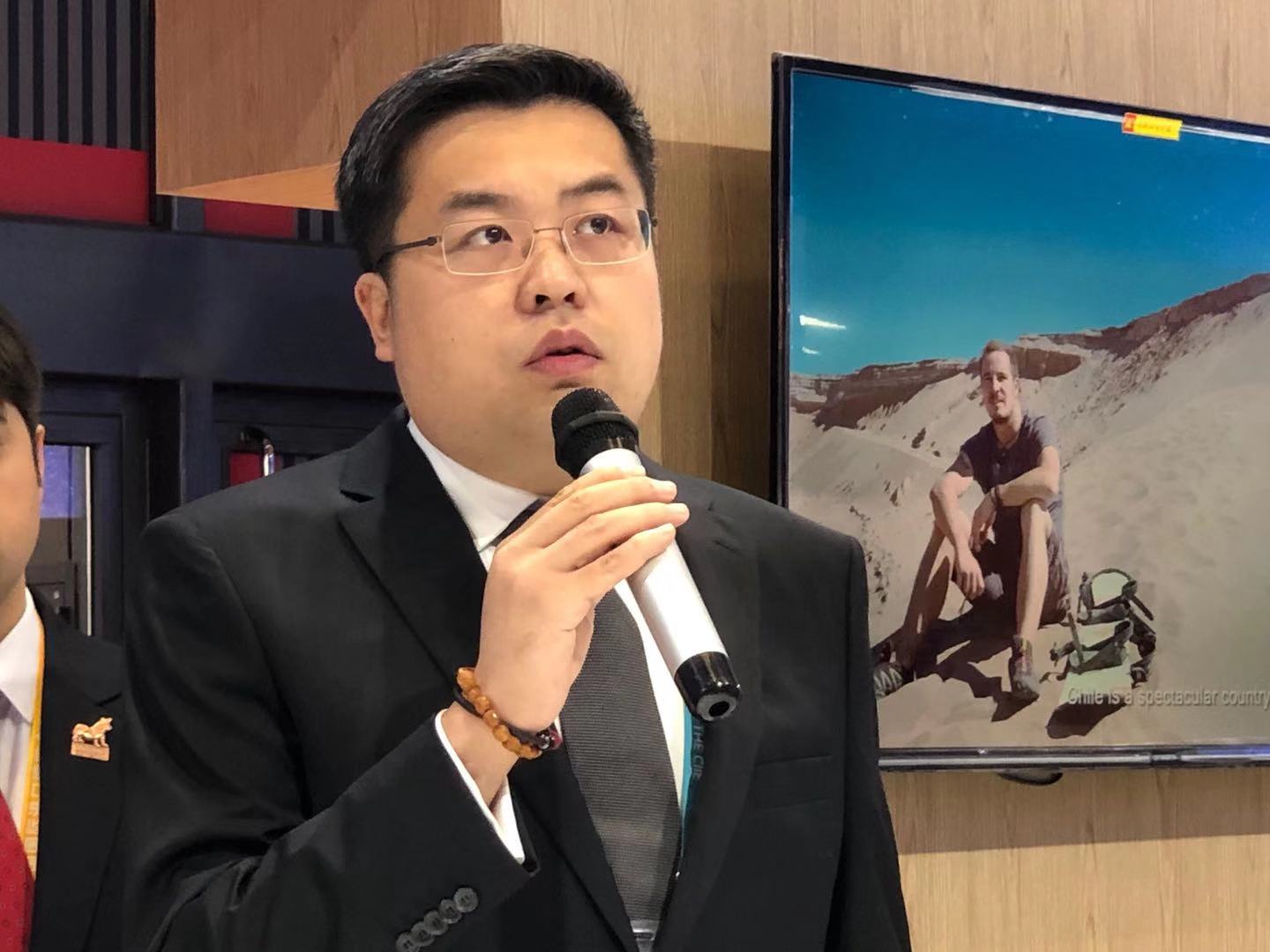 ▲Steven Fang, Deputy General Manager at Shanghai Eastern Airlines Express Co., Ltd., delivers remarks
Following China's 'One Belt, One Road' initiative, SEAE plays an active role in establishing an efficient air route between Chile and China. As a result, tens of thousands of high-quality and competitively-priced Chilean cherries, blueberries, salmon, and king crabs have arrived in China over the past several years. Driven by positive feedback from Chinese consumers, the company is also expanding on its transport program to include more fresh products. As of this year, in addition to three first-tier Chinese cities, Beijing, Shanghai, and Guangzhou, SEAE's direct charter flights will link Ningbo, Zhengzhou, and Hefei to Chile as well, with three flights each week between the two countries planned for this year's Chilean cherry season.
During the speech, Mr. Fang also took the opportunity to outline SEAE's blueprint in establishing a cold-chain distribution center in Ningbo, Zhejiang province. Once completed, the center will help to significantly speed up the redistribution in Asia of agricultural products from South America with a service network reaching Japan, South Korea, and Hong Kong.
On the afternoon of November 8, the charter plane mentioned by Mr. Fang during the speech arrived in Hefei.
▲ Chilean cherry charter plane from San Diego, Chile touches down in Hefei
 
Image Source: Shanghai Oheng Import & Export Co., Ltd.
 
Featured Produce
Produce Marketplace
Elangeni Food Group

·

South Africa

Universal Capital Gr

·

Ecuador

AGRI GATEX LIMITED

·

Africa
Joshua Lim

·

Malaysia

City fresh fruit co.

·

Thailand

Chun lin orchard-Sel

·

Taiwan nan
China Market Access List