You are here
Back to top
California Strawberries Debut in China's Consumer Markets
May 26, 2017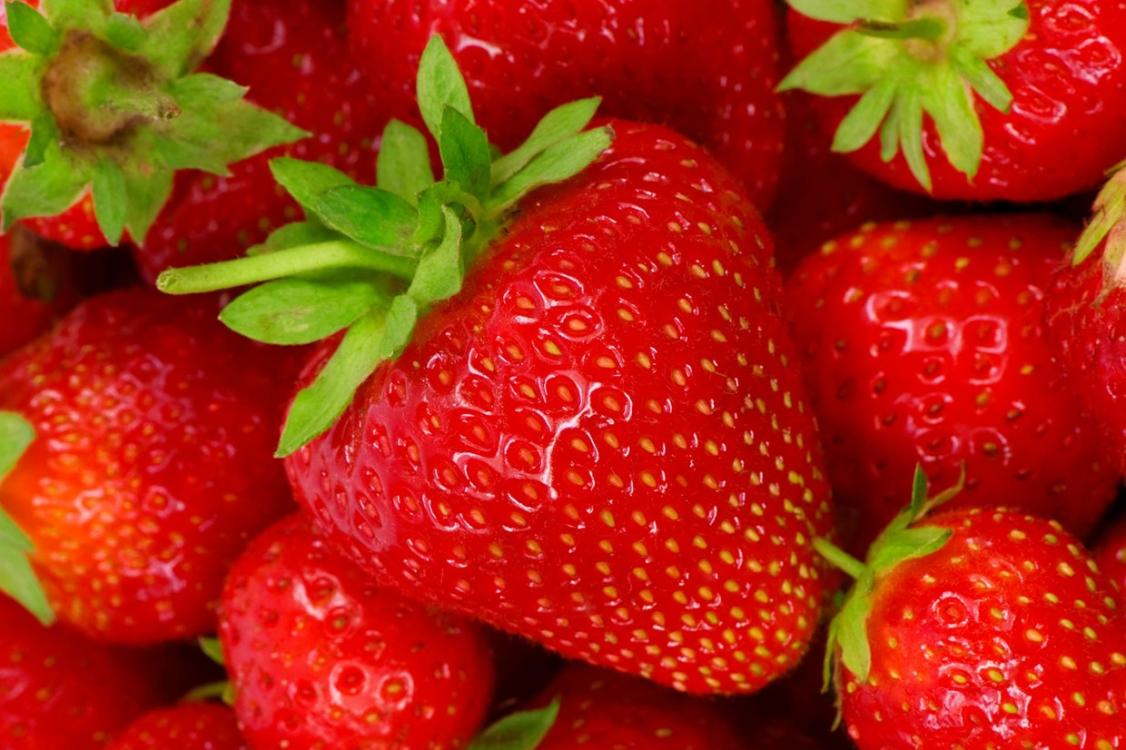 California grown strawberries have touchdown in Shanghai—a long anticipated arrival after being granted access to Chinese markets last year. By mid-May, 138 boxes of strawberries passed through customs. These strawberries are already being sold in Shanghai's wholesale and upscale supermarkets. And toward the end of May, both JD and Tmall Fresh launched the online sale of California grown Driscoll strawberries.
Summer has always been an off season for Chinese domestic strawberries. In fact, homegrown strawberries will have already exited the market by this time. In an example of strategic opportunism, Californian strawberries will close the gap between supply and demand f strawberries this summer.
Lorena Chavez, Chair of the California Strawberry Commission, hosted an educational seminar for California strawberries in Shanghai on May 22nd. This conference introduced the Californian strawberry market and farming methods to Chinese vendors, retailers and e-commerce platforms. Sustainability and product features were also emphasized. American suppliers and Chinese vendor are taking this opportunity to establish more bilateral partnerships. It is hoped that deliveries will be made every week from now on.
Under the name of the four current exporters—Driscoll's, Naturipe, Californian Giant, and Well-pict—AQSIQ has recently added additional registered orchards that meet the standards for import registration. This is a sign that supply and export volume of Californian strawberries have improved.
Produce Report touched base with industry figures to examine the future market performance of Californian Strawberries. A representative from Shanghai Longwu Fruit Company believes California strawberries have pressure from air transport expenditures and various tax fees. However, physical characteristics of Californian strawberries might be capable of stimulating decent demand. Regardless, it is imperative for Californian suppliers to lock-in target markets and consumers. The seasonality of the strawberry industry, in China, during the summer gives Californian suppliers a competitive edge.
Presently, China's major e-commerce platforms have started to sell California strawberries. Whether these tender strawberries can withstand delivery methods in China remains an unanswered question. Furthermore, Chinese fruit distributors remain skeptical about the receptiveness of domestic consumers to California strawberries—difference in flavor and texture preferences could be a concern. Time will tell if Californian strawberries can withstand the challenges of competing in Chinese markets.
The coastal environment, where Californian strawberries are grown, is unique. Temperature and sunlight are optimal all year round, which provides the ideal environment for strawberry farming. Californian strawberries comprise 88% of America's total strawberry output. Equally impressive, these strawberries can be grown and sold throughout the year—there is no offseason. However, strawberry harvests in the winter are limited. Output really kicks off in March and peaks between April and June. Besides supplying domestic consumption in America, Californian strawberries are exported to 32 countries, China being the region most recently added to the list.
Upcoming Events

September 06, 2023

to

September 08, 2023
October 19, 2023

to

October 21, 2023
Featured Produce
Produce Marketplace
Elangeni Food Group

·

South Africa

Universal Capital Gr

·

Ecuador

AGRI GATEX LIMITED

·

Africa
Joshua Lim

·

Malaysia

City fresh fruit co.

·

Thailand

Chun lin orchard-Sel

·

Taiwan nan
China Market Access List