You are here
Back to top
Argentine & Uruguayan Blueberries Look to China for New Horizons
March 11, 2019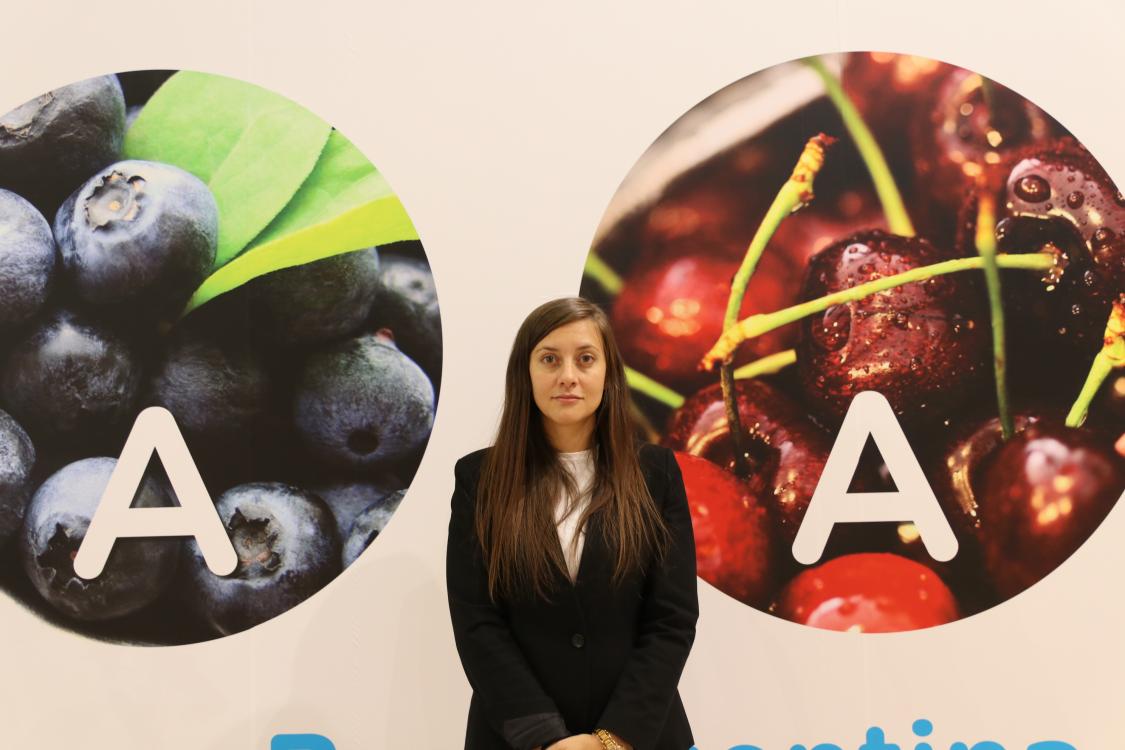 ▲Ms. Alit Fasce
In 2018, ten types of fruit gained approval for export to China. Among these were Uruguayan and Argentine fresh blueberries. To explore the blueberry industry in both countries, Produce Report interviewed Mr. Alejandro Buratovich, CEO of the Uruguayan Fruit Producers and Exporters Union (UPEFRUY), and Ms. Alit Fasce, a representative from the Argentinian Agency of Trade and Investment, at Fruit Logistica 2019, held in Berlin from February 6-8.
Established in 2007, UPEFRUY represents a joint effort to strengthen the presence of Uruguayan fruits in the international arena, with more focus being placed on marketing citrus, blueberries, and apples.
According to Buratovich, the approval of Uruguayan blueberries for import into China has brought fresh optimism to its blueberry industry. Established merely 20 years ago, Uruguay's blueberry industry boasts a major overseas presence in markets across Europe and the United States. Due to its ideal climatic conditions, Uruguayan blueberries stand out for their premium quality and excellent taste.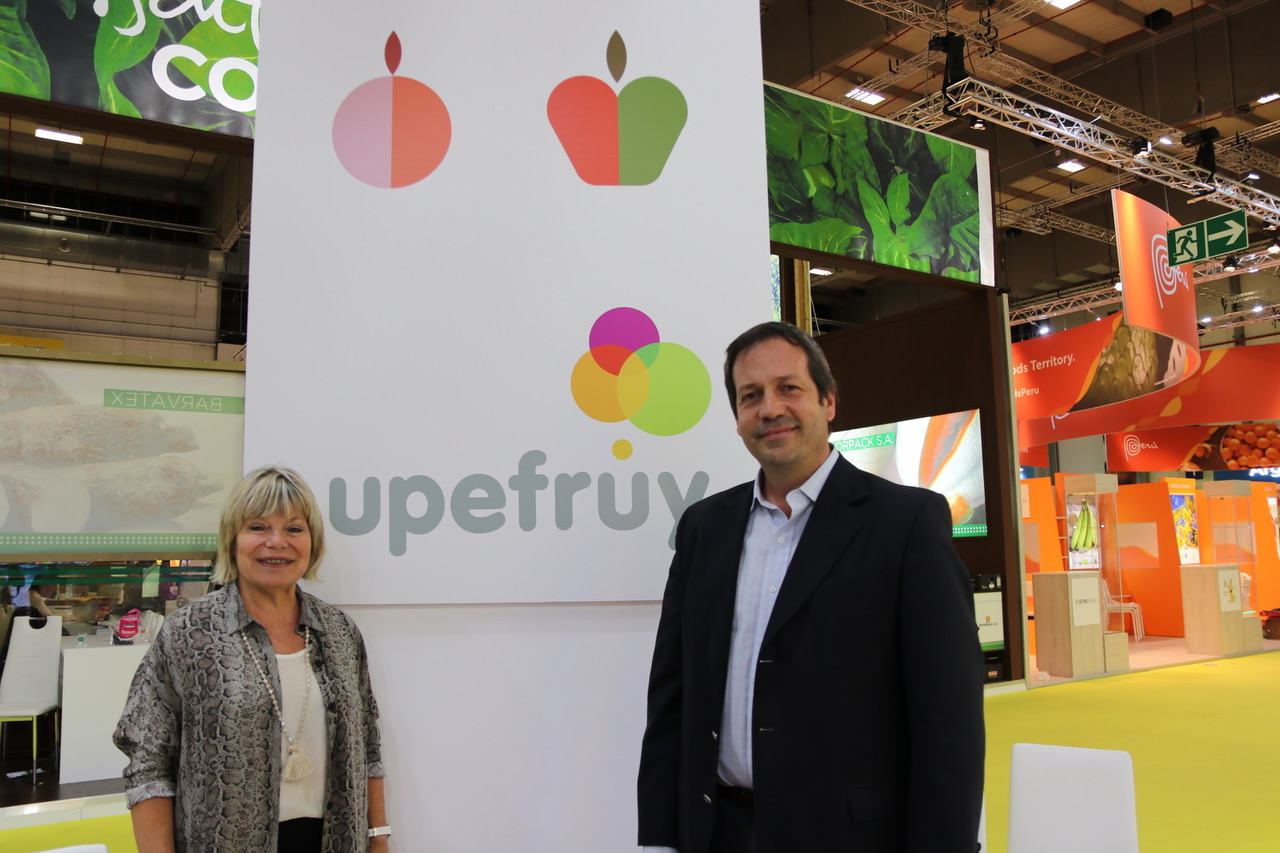 ▲Mr. Alejandro Buratovich
Regardless, Buratovich still believes that it would be very difficult for Uruguayan blueberries to compete in the Chinese market currently. As Uruguayan blueberries have a 30% import tariff in China, they are less competitive when compared to Chilean blueberries, which can be imported into China without any tariff. Furthermore, Uruguay's higher labor and energy costs drive up the price of its blueberries. Transport is also a major challenge – it takes more than 45 days for Uruguayan blueberries to arrive in China by sea. Such a long journey might have a negative impact on fruit quality and freshness and for the moment, air shipments seem to be the only logical transportation choice.
Another major blueberry supplier, Argentina produces and exports varieties such as Snow Chaser, Emerald, and Rabbiteye. Ms. Alit Fasce, responsible for fresh fruit exports at the Argentinian Agency of Trade and Investment, noted that Argentine blueberries have maintained a strong market presence in Europe and the United States in recent years.
She also shared with Produce Report two exciting plans which are part of the country's strategy to promote its fruit in China. "A delegation consisting of Argentinean fruit growers and exporters will visit a couple of Chinese cities on a trade mission this year. We will also have a booth at China Fruit Logistica 2019 to showcase our hit products like cherries and blueberries."
The strengths of Argentine blueberries lie in their sweet flavor and large size. A harvest season from late-May to December enables them to fill the gap before Chilean blueberries arrive. They are even able to supply the Chinese New Year demand if artificial control is applied in fruit picking. However, with an ocean shipping time of over 45 days, Argentine blueberries are highly reliant on cargo planes to reach China's markets.
Image Source: MZMC
 
Featured Produce
Produce Marketplace
Elangeni Food Group

·

South Africa

Universal Capital Gr

·

Ecuador

AGRI GATEX LIMITED

·

Africa
Joshua Lim

·

Malaysia

City fresh fruit co.

·

Thailand

Chun lin orchard-Sel

·

Taiwan nan
China Market Access List