You are here
Back to top
Are Ready-to-Eat Avocados an Inevitable Trend in China?
August 07, 2017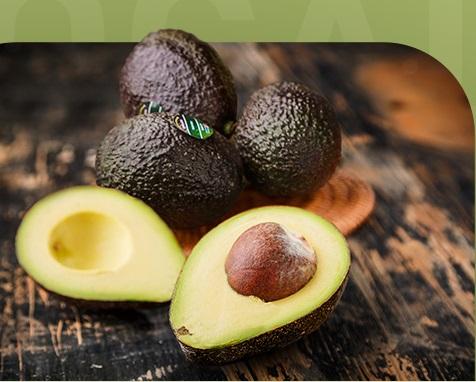 Much of Mr. Avocado's retail success is indebted to Shanghai's avocado ripening center, established by Mission Produce, Lantao International and Pagoda.com. At the time, the General Manager of Mr. Avocado Jade Shan spoke widely about the quick receptiveness of ready-to-eat avocado products in first tier Chinese cities while emphasizing the prospect of other cities becoming major consumers of avocados in a few years.
Yiguo.com may have initiated a wave of avocado retail expansion via its Sunmoon avocado brand to confirm her words. Recently, Yiguo's official web sites, as well as Tmall Supermarket Fresh Section and Suning Fresh which Yiguo runs, begun the sale of ready-to-eat Sunmoon avocados in four pack and nine pack bundles, which sell for 49.90 Yuan and 99 Yuan respectively. They can be refrigerated for seven days.
Last year, Yiguo.com invested USD 24 million to acquire 51% of Sunmoon shares, a Singaporean health food company. Founded in 1977, Sunmoon has its own food production, processing and storage facilities, but also procures products globally to sell throughout Southeast Asia, China, the Middle East, and the United States. From procurement to delivery at Shanghai's ripening center, Yiguo.com's avocados are completely handled by Sunmoon.
Moreover, in terms of logistics, ExFresh—Yiguo.com's wholly owned subsidiary—has already formed a cold chain transport, storage and distribution system across all three logistic nodes comprising production storehouses, regional distribution centers, terminal distribution stations. Four delivery services are available for consumers including day-of delivery, next-day delivery, delivery by appointment, and speed delivery—the fastest orders can be delivered within one hour.
Yiguo.com will use the infrastructure provided by ExFresh to support cold chain distribution requirements that ready-to-eat avocados necessitate. In addition, Yiguo.com actively utilizes data for operations and understanding market feedback. In doing so, they set the standard for ready-to-eat avocados, provide a better user experience, and further drive the advancement of the industry.
Industry giants have indicated a trend switch in retail from unripe avocados to pre-ripened avocados. After all, in markets across Europe and the United States, the latter is the brunt of avocado sales. However, challenges still exist within the China's supply chain. Likewise, barriers related to cost and technology make for a challenging transition to the sale of ready-to-eat avocados. Yet still, short shelf life coupled with mixed market receptiveness require strong integrated supply chain and data operation capabilities.
Featured Produce
Produce Marketplace
Elangeni Food Group

·

South Africa

Universal Capital Gr

·

Ecuador

AGRI GATEX LIMITED

·

Africa
Joshua Lim

·

Malaysia

City fresh fruit co.

·

Thailand

Chun lin orchard-Sel

·

Taiwan nan
China Market Access List