You are here
Back to top
Sun World Eyes on Chinese Market with Year-Round Supply
December 17, 2015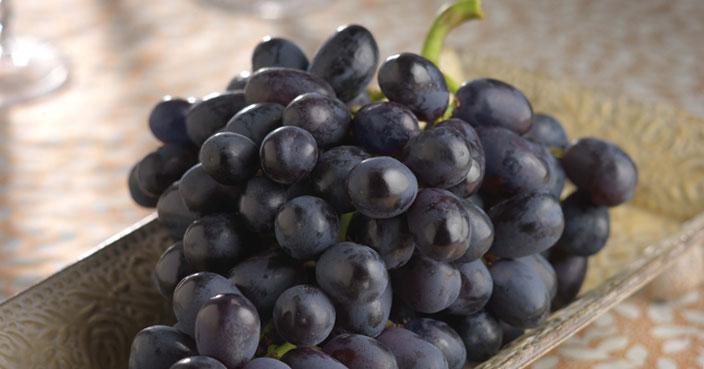 Sun World is a major Californian (CA) grape grower, packer, and shipper, which has the world's largest grape and stone fruit breeding program and a full product line of seedless grapes. The production areas of Sun World grapes, grown through licensing arrangements, span the major growing regions around the globe, ensuring a year-round supply of grapes.
Sun World has a world-leading product development center with over 60 acres of land for the development of new varieties through non-GMO-based breeding technology. Sun World varieties have been licensed in over 20 countries, though this does not yet include China. A spokesman from Sun World told Produce Report that they intend to find suitable partners to grow their brand of grapes in China.
Sun World grapes come in multiple varieties, including the early/mid-season varieties STARLETTA SEEDLESS®, MIDNIGHT BEAUTY®, SUPERIOR SEEDLESS®, and SONERA SEEDLESS® and the mid/late-season varieties SABLE SEEDLESS®, SCARLOTTA SEEDLESS®, AUTUMNCRISP®, and ADORA SEEDLESS®.
Jason Fuller, Sales Manager of Sun World, told Produce Report that the black MIDNIGHT BEAUTY® is the most popular variety in China, as well as the most planted worldwide by volume. The company also predicts that black ADORA SEEDLESS® will be highly desirable in China due to its size and eating quality. AUTUMNCRISP® is very new to the Chinese market, but is expected to outperform Autumn King in that shipping window. Additional varieties currently under development are also expected to be introduced in the coming years.
Mr. Fuller told Produce Report, "This season you will see the brand Sun World coming from Chile and Australia, with Peru to follow next season." Sun World CA exports a lot of fruit to China. It has made an investment in Chile and Peru and will begin growing and developing partnerships in the region over the next couple of years.
Currently, Sun World US/CA and Chile are the largest exporters of Sun World varieties. These volumes are expected to change as more varieties are licensed, Mr. Fuller explained.
Featured Produce
Produce Marketplace
Elangeni Food Group

·

South Africa

Universal Capital Gr

·

Ecuador

AGRI GATEX LIMITED

·

Africa
Joshua Lim

·

Malaysia

City fresh fruit co.

·

Thailand

Chun lin orchard-Sel

·

Taiwan nan
China Market Access List