You are here
Back to top
Rapid Growth and Expansion: China's 2014 Imported Fruit Market
June 07, 2015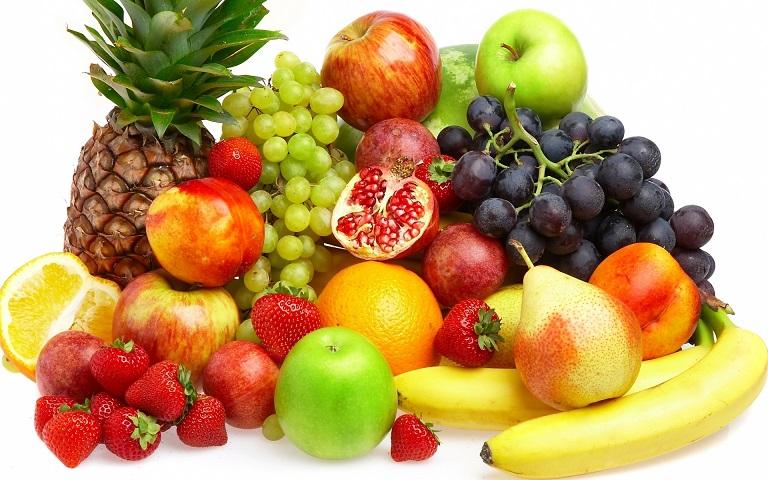 According to Produce Marketing Association's (PMA) consultant in China, Ms. Mabel Zhuang, 2014 witnessed significant growth in China's imported fruit market, with an ever-growing number of countries and products gaining market access. Opportunities for increased growth and development in China remain strong, with fresh produce e-commerce in its relative infancy and Free Trade Zones (FTZs) still in early development.
The number of fruits granted Chinese import approval has been steadily increasing, with roughly 50 fruits from 35 different countries having gained market access thus far. 2014 saw the introduction of Mexican raspberries and blackberries, Holland Conference pears, Chilean avocados, and South African apples into the Chinese market, with the ban on California citrus and Washington apples (red and golden delicious) also being lifted. By early 2015, all American apples, as well as Peruvian avocados were being accepted for import in China. Despite this progress, 104 applications from 40 countries covering more than 30 fruits are still awaiting approval for access to the Chinese market, representing a large source of untapped development potential.
Mainland China generally imports twice the volume and value of fresh fruit as does Hong Kong, with total fresh fruit imports to China exceeding 3.4 million tons, valued at 4.3 billion USD in 2014, compared to an import volume of 1.6 million tons and a value of 2.2 billion USD for Hong Kong fresh fruit imports. 2013 witnessed a decline in import volume in mainland China and Hong Kong, yet import value increased by 400 million USD during this same time in mainland China, a trend not replicated by Hong Kong. Large increases in both volume and value of fruit imports were seen in 2014 in mainland China, whereas only modest gains were observed in Hong Kong.
In 2014, Thailand retained its position as the leading fruit exporter to mainland China, as it was the only country to exceed 1 billion USD in total export value, this despite declining by 14.1% in year-over-year value. Thailand, Chile, and the United States were among the top 5 fruit exporters to both China and Hong Kong and overall, countries of origin of fresh fruit imports were identical for mainland China and Hong Kong, notable exceptions being Ecuadorean exports to mainland China and Japanese exports to Hong Kong.
2014 was a year of rapid development in the Chinese fresh fruit import market, with Ecuador witnessing explosive growth as the value of its banana exports to China rocketed from less than 20 million USD in 2013 to nearly 185 million USD in 2014, an increase of 828%. This was not an isolated incidence however, as the Philippines also saw a nearly 100 percent growth rate in exports to China, and South African and Peruvian fruit exports to both mainland China and Hong Kong almost or more than doubled in 2014, respectively.
Fruit market capture remained similar between mainland China and Hong Kong in 2014, with 7 out of the top 10 fruits imported into both mainland China and Hong Kong being identical. Strawberries remained the only fruit imported to Hong Kong yet without market access to mainland China, a possible indicator of imminent mainland market access. Driven by extremely strong export growth from the Philippines (555.1 million USD, a 100.4% increase) and Ecuador (185.7 million USD, an 824.9% increase), bananas experienced a banner year, with overall imports up by 142.7%, surpassing that of grapes, durians, and cherries. These three remained the most imported fruits in Hong Kong and the most imported after bananas in mainland China, with cherries experiencing an especially strong year: a 78.7% increase to 529.1 million USD in mainland China and a 69.7% increase to 338.6 million USD in Hong Kong, driven by strong export growth from both Chile and the United States. Among the 'losers' of fruit imports to China in 2014, guavas, mangoes, and mangosteens were the only products to decrease in import value in both mainland China and Hong Kong, and plums, prune plums, and sloes saw a decline of 40.8% in mainland China, yet still maintained their position among the top 10 imported fruits in China.
Outside of the top 10 fruits exported to China, some fruits have experienced particularly rapid growth in China, such as avocados from Mexico, which not only achieved a growth rate of more than 400% in 2014, but also managed to maintain this incredible growth rate for the past three years. Following avocados were lemons and limes at 319.1%, blueberries at 160.7%, and bananas at 142.7% growth rates.
Cherries, with a growth rate between 2013 and 2014 of 78.8%, provide an interesting case study into the rapid expansion of China's fresh fruit market: in 2012, only 3 countries exported fresh cherries to China, those being Chile, the United States, and New Zealand. By 2013 however, the number of exporters double to six, including Canada, Australia, and Tajikistan. Despite this increase in exporter countries, the total volume and value of cherries fell slightly in 2013, a result of decreased imports from Chile and the United States. 2014 saw Kyrgyzstan become the seventh country to export cherries to China, and import volume and value increased significantly, mainly driven once again by Chile and the United States, but also due to tremendous increases in import growth from all export countries in general.
Cherry import ports in China also witnessed rapid growth between 2012 and 2014; in 2012, cherries were received by 8 different ports in China, with Guangzhou, followed by Shanghai, being the main port for imported cherries. This number grew to 12 ports in 2013, as Shanghai became the most important destination port by value. Shenzhen was the second most important port by value, and cherry import volume was slightly higher in Shenzhen than in Shanghai. By 2014, 15 different ports were receiving cherries and Shenzhen overtook Shanghai as the largest receiver of cherry import shipments into China. Dalian and Beijing were also important ports for cherry imports between 2012 and 2014 in China, and the number of regional ports receiving cherry shipments looks to continue to increase both in number of ports open for imports and also in volume and value of shipments.
Vast development possibilities and opportunities in the fresh fruit market in China continue to present themselves, especially in the sector of fresh fruit e-commerce, which itself is still in its early developmental stages. Current challenges to fresh fruit e-commerce include concentrated, yet limited, cold chain infrastructure, ingrained consumer habits, and intense online competition leading to lower profits. However, opportunities exist in the forms of vast growth potential and increased branding opportunities. Free Trade Zones (FTZ) are also in early development and present great opportunities for rapid growth of China's fresh fruit market. Although further education is still needed in regards to FTZ benefits, FTZs contain the potential to change wholesale and e-commerce trade and to cause direct sourcing, which is gaining popularity among fresh produce retailers and distributors, to become easier and more accessible.
Photo Source: zastavki.com
Featured Produce
Produce Marketplace
Elangeni Food Group

·

South Africa

Universal Capital Gr

·

Ecuador

AGRI GATEX LIMITED

·

Africa
Joshua Lim

·

Malaysia

City fresh fruit co.

·

Thailand

Chun lin orchard-Sel

·

Taiwan nan
China Market Access List