You are here
Back to top
Mr. Fresh Broadcasts a Tour of Chilean Cherry Orchards on Tmall
January 10, 2017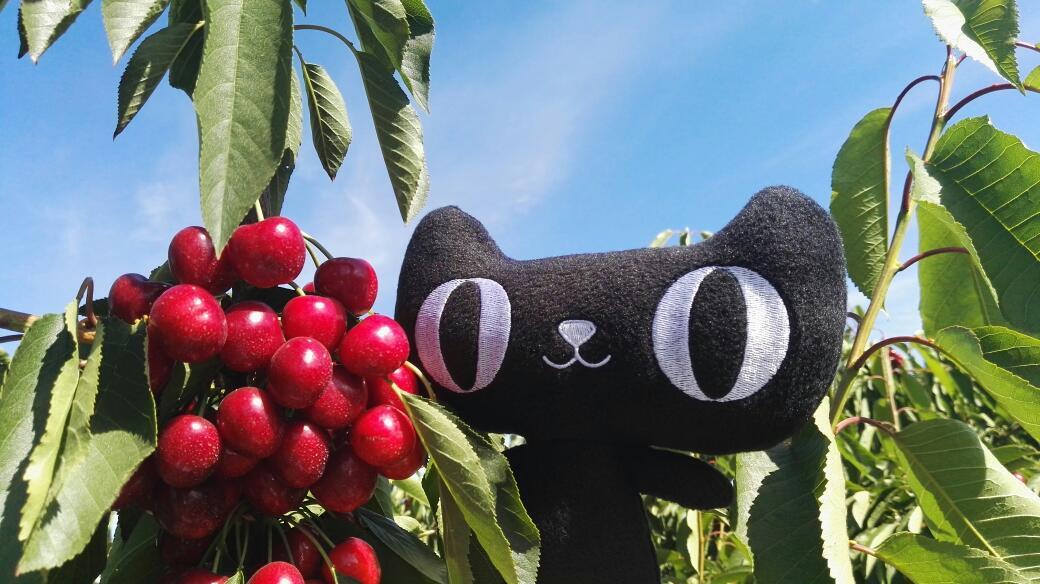 To further raise Chinese consumers' awareness of the high quality of Prize's Chilean cherries, at 7:00 p.m. on 5th Jan, Mr. Alejandro Garcia Huidobro, the CEO of Prize, broadcasted live and in person on the online platform, Tmall-China's e-commerce giant. The show was also a crucial part of a large-scale marketing initiative introduced by Chilean Cherry Committee to promote Chilean cherries in China.
At the beginning of the live broadcasting show, Mr. Huidobro, piloting a helicopter himself, led the viewers through Prize's orchards located at the foot of Andes. The audience was caught at once by the handsome face of this young executive. Some netizens even playfully joked saying he is  a "rich celebrity".
But the helicopter was more an essential possession than a luxury. It was said that cherries are prone to cracking after raining, so helicopters are used to dry the fruits. From the bird's eye view, the audience could see the cherry trees with beautiful red fruits stretched out in all directions.
The first stop of the trip was to the largest cherry orchard which supplies Prize. In addition to countless premium cherries on each tree, Mr. Huidobro made a special mention of the irrigation system which was entirely supplied by meltwater from Andes Mountains. The water, pure and clean, also contributes to the high quality of the cherries. Later, following Mr. Huidobro, the audience visited the packaging plant of Prize through the lens, witnessing with their own eyes how the cherries were collected, examined, cooled down, screened, sealed and packaged.
After the show, the audience not only got more acknowledgment of Chilean cherries but was deeply impressed by Prize's emphasis on food safety and quality. Furthermore, it was worth mentioning that prize had launched two new consumber packages for cherries destined for the Chinese market-1kg and 2kg.
This seemingly small change was of extraordinary significance. By using consumer packages for cherries, repackaging in China is avoided and cherries remain fresher longer, as they can be exported more directly to Chinese consumers, cutting out various middlemen, and thereby also preserving the high quality of the Chilean cherries.
In just half an hour, thousands of netizens joined the live broadcast while about 900 interested users left more than 70,000 comments. Many viewers even could not help but order Prize's cherries on Mr. Fresh- Tmall's online shopping platform for fresh products, while watching the show. The wonderful live show combined with some sales promotions and presale activities that drove up the final sales to more than 2000 packages.
It was reported that Mr. Fresh would collaborate with several international well-known brands to bring Chinese consumers even more world-class fresh products utilizing globally direct purchasing and so on. In addition to Prize's Chilean cherries, Autumn Glory, a new variety of apple from Washington State, US, and Driscoll's blueberries are now also available at Mr. Fresh.
Pictures: Mr. Fresh
Upcoming Events
February 08, 2023

to

February 10, 2023

September 06, 2023

to

September 08, 2023
October 19, 2023

to

October 21, 2023
Produce Marketplace
AGRI GATEX LIMITED

·

Africa

Qualipac Pty Ltd

·

Australia

Qualipac Pty Ltd

·

Australia
AI Global

·

AI Global

Joshua Lim

·

Malaysia

City fresh fruit co.

·

Thailand
China Market Access List