You are here
Back to top
Hebei Pears Begin to Penetrate Peru and South America
December 07, 2017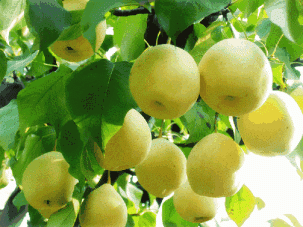 Lack-lustre global economic growth in recent years has intensified competition in the international markets. Trade barriers put up by traditional markets for Chinese fruits, namely Indonesia, Russia, and India etc., have negatively affected these products'export sales performance. In response, Chinese fresh fruit exporters have stepped up their efforts in developing the markets in South America and other developing countries. Following the shipment of 19.11 tons (worth USD28,000) to Valparaíso in Chile, Hebei pears have just opened another South American market - Peru.
According to Hebei Entry-Exit Inspection and Quarantine Bureau (CIQ), a ceremony to mark the debut of Hebei pears' export to Peru was held on December 4, in Xinji City, Hebei Province. Hebei pears' successful market entry in Peru would significantly enhance Chinese fresh fruits' stature in the South American markets.
Since signing a free trade agreement with China, Peru has been reducing its import duty on Chinese agricultural products. This helps reduce the export cost of pears and raise their sales potential. The harvesting seasons of China and Peru are complementary, giving rise to good growth prospects for trade in agricultural products between the two countries. Hebei pears is the most famous specie of Chinese pears. They have long shelf-life, are available year-round, and have broad consumer appeals.
To promote Chinese pears' export to Peru, China's General Administration of Quality Supervision, Inspection and Quarantine (AQSIQ) has worked on eliminating various obstacles for exporting the fruit. The bureau's Department of Animal and Plant Supervision invited Peru's plant quarantine experts to inspect China's apple and pear growing regions. The successful visit led to Peruvian government giving permission to import, on September 20, for Chinese apples and pears and issuing a list of permitted packaging plants.
Xinji is an important production area for Hebei pears and is known as the home of Chinese pears. The city has 40,000 mu (1 mu = 0.667 sq km) of orchards, including 25,000 mu for growing pears. 317 of the city's 344 villages have pear trees. The city's total production of fruits amounted to 750,000 tons at a market value of more than 2billion yuan. Between January and November this year, Hebei exported 237,600 tons of pears which generated a revenue of US$0.178 billion, registering increases of 26% and 20% respectively versus last year.
In the last 5 years, trade between China and Peru has been growing by 10% annually. Until now, China is still the largest trade partner of Peru, its largest export market and largest source country for imports.
Photo source: Baidu
Featured Produce
Produce Marketplace
Elangeni Food Group

·

South Africa

Universal Capital Gr

·

Ecuador

AGRI GATEX LIMITED

·

Africa
Joshua Lim

·

Malaysia

City fresh fruit co.

·

Thailand

Chun lin orchard-Sel

·

Taiwan nan
China Market Access List