You are here
Back to top
Dole Sweet Corn Hits Shelves in July, A Great Light Summer Snack
July 06, 2018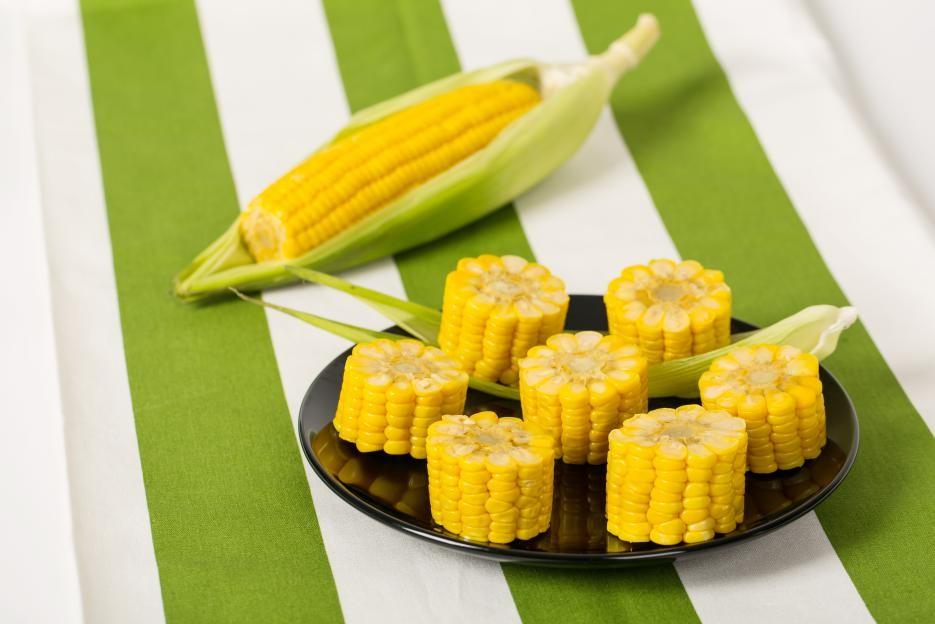 Fruits are a go-to snack during the summer, but high sugar content of many fruits is both a blessing and a curse. The key is finding a way to indulge without worrying about counting calories. Dole refreshing, low-starch sweet corn meets the health food demands of dieters.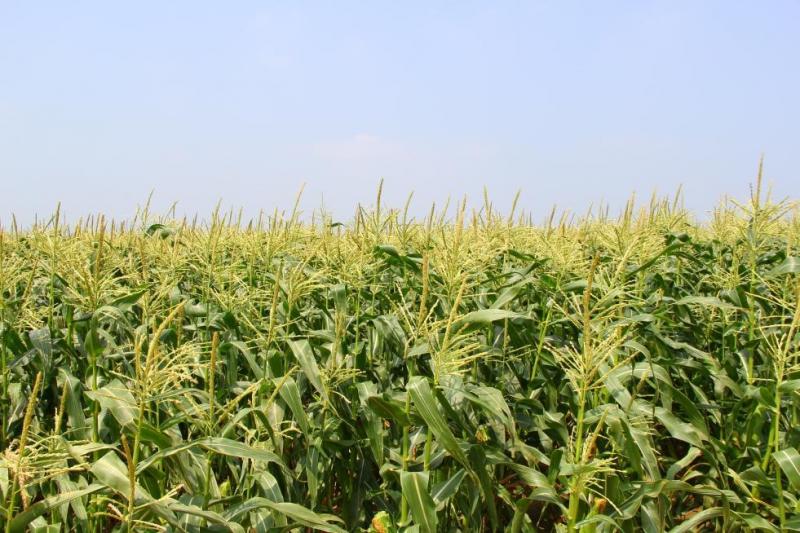 ▲A field of Dole Sweet Corn
Dole sweet corn, as summer snack, is consistent with the latest "fruity vegetables" trend. Sweet corn is a great taste and versatile food that can be enjoyed by in salads, soups, and hors-d'oeuvres or by itself. Whether fashionable office ladies, fitness buffs or nursing mothers can enjoy sweet corn.
▲A plump ear of Dole sweet corn
Production areas of Dole sweet corn are located in the plains of China's Gongzhulin City, Jilin Province and Jiang Han Area, Hubei Province. Production season in Jilin is from June to October. The significant difference in temperature between day and night makes the sweetness levels even more concentrated. Corn in Jiang Han is harvested three times per year. Cooperation between northern and southern production areas ensures an unbroken supply of corn throughout the year. According to a Dole representative, the flowering period of sweet corn is short, the growth cycle of sweet corn is only about three months which is shorter than the growth cycle of typical corn. Pollination during cultivation must be staggered to avoid mixing with other corn varieties. 
Moreover, thanks to a careful selection process, consumers can enjoy Dole products carefreely. Dole has chosen Overland sweet corn as its primary variety. Overland corn is a NON-GMO variety that contains just the right level of sweetness. Furthermore, Overland corn has plump particles, golden appearance, and very fine grains. This sweet corn boasts a large size, pearl-like kernels, a magnificent smell, and a sweet juicy flavor.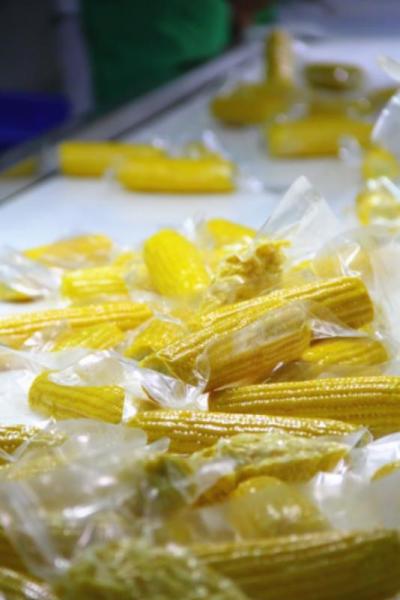 ▲Dole sweet corn undergoes high-temperature treatment and vacuum packaging
To preserve the sweetness and freshness of picked corn, Dole has adopted vacuum packaging techniques and persists in picking from three to five o'clock in the morning.  After collected, the corn is treated under high temperatures and packaged within 12 hours, therefore, the sweetness and flavor will be as fresh as it was on the field when the corn is delivered to consumer. Through high temperatures treatment, consumer can open the vacuum packing bag and eat directly, without special cooking. Impressively, vacuum packing increases the shelf life of corn to 12 months without adding any food additives, resulting in enduring flavor and convenient storage.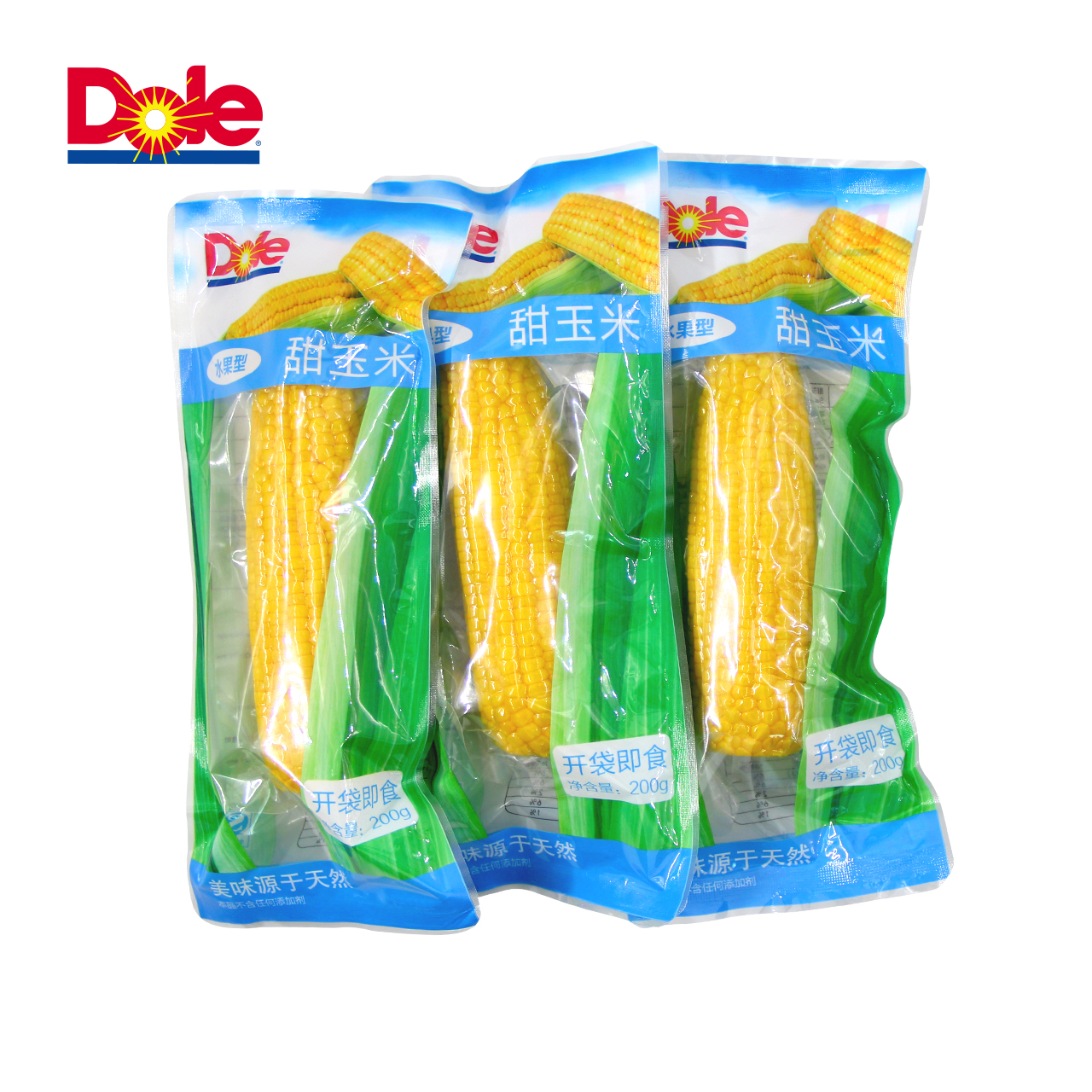 ▲Dole sweet corn
It has been reported that Dole sweet corn will be available in supermarkets (such as Ole', Hema Fresh, C-store and etc.), fruit chain stores, wholesales, online stores and etc. in early July. Dole has consistently selected only the high quality sweet corn for seven years—providing abundant choices for a healthy diet. Be sure not to miss Dole's latest sweet corn this summer.
Image Source: Dole
Featured Produce
Produce Marketplace
Elangeni Food Group

·

South Africa

Universal Capital Gr

·

Ecuador

AGRI GATEX LIMITED

·

Africa
Joshua Lim

·

Malaysia

City fresh fruit co.

·

Thailand

Chun lin orchard-Sel

·

Taiwan nan
China Market Access List