You are here
Back to top
China's Garlic Plantation Area is Expected to Decrease Next Year
October 18, 2018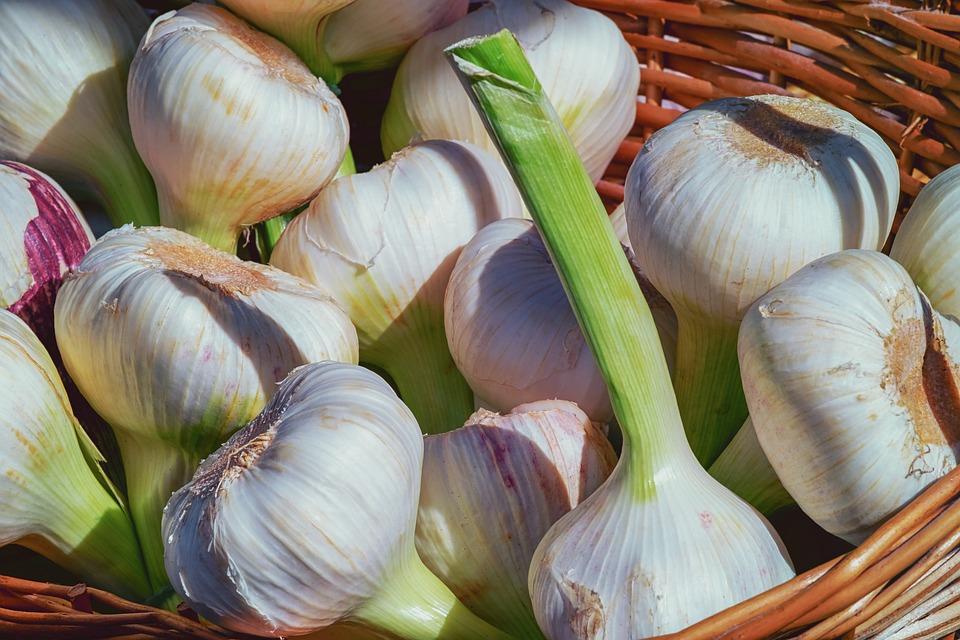 Planting for China's next garlic season is underway. Garlic growers in Jiangsu province's Pizhou county, Shandong province's Jinxiang county and other major growing areas began planting garlic in late September. Affected by the low price of garlic this year and the high inventory of garlic, the enthusiasm of farmers toward planting garlic is lower than in previous years, and the planting area will be reduced. Garlic prices have recovered due to the market's expectation of production cuts next year and recent increases in demand.
In southern China, plantation area for next year's early season garlic from Yunnan province will certainly be reduced. Eryuan County – the main producing area of early garlic in Yunnan province – has banned garlic cultivation in the Erhai Lake basin for environmental protection reasons. By October 9, more than 800 acres of garlic fields had been cleared and 1192.6 tons of garlic bulbs had been recovered in Eryuan County. This year, Eryuan County's garlic plantation area is roughly 15,650 acres, with total output projected to be 200 thousand tons.
In northern China, sales of garlic cloves for propagation fell sharply – by nearly half in some areas. The price of garlic cloves also fell, with the price of 5 kilograms of single-head garlic cloves at around 160 Yuan. It is predicted that the plantation area of early garlic in Henan province may be reduced by half. Although local garlic farmers have a habit of keeping bulbs in reserve in Pizhou and Jinxiang, sales of propagation materials does not directly reflect the area of garlic planting in the future, but it can indirectly reflect the enthusiasm of garlic growers. It is expected that the area of garlic planted in China will be greatly reduced next year.
The price of garlic recovered in early October in the Jinxiang garlic wholesale market. The average price of fresh garlic in the first week of October was 3.13 Yuan per kg, while the average price of fresh garlic in the previous week was 3.08 Yuan per kg, a 1.62% rise week-on-week. The sales volume of fresh garlic was 27,501 tons, up 6.4% week-on-week. The price of fresh garlic was 5.30 Yuan per kg in the same period last year, representing a 40.94 percent year-on-year drop. Fresh garlic sales were 26,235 tons in the same period last year, 4.83 percent lower than this year.
The present rise in garlic prices is mainly caused by the following factors: first, the expectation of reduced output has increased garlic traders' confidence. Secondly, it's the peak of the garlic growing season and garlic growers are too busy growing garlic to sell their garlic inventories. Finally, the low price of garlic this year has led to a huge increase in the amount of garlic used to process into sliced garlic, which has also contributed to the price increase.
But whether garlic prices will reverse in the future remains uncertain. The biggest impact on garlic prices has been the huge inventory, around 3.5 million tons this year. Each price rally is an opportunity for the garlic dealers to sell, so it is difficult for prices to keep bouncing back. In addition, since September 29, due to environmental protection reasons, the production of garlic slices in Jinxiang Food Park has been stopped completely, and the date of production resumption is yet to be determined. The production of sliced garlic will directly affect the future fresh garlic volume and price.
Featured Produce
Produce Marketplace
Elangeni Food Group

·

South Africa

Universal Capital Gr

·

Ecuador

AGRI GATEX LIMITED

·

Africa
Joshua Lim

·

Malaysia

City fresh fruit co.

·

Thailand

Chun lin orchard-Sel

·

Taiwan nan
China Market Access List